Small requires TEAMWORK.
Who we are and what we do:
Who are we? We're a group of people who got sick and tired of seeing small towns die. Specifically, our small town in Bellefontaine, Ohio.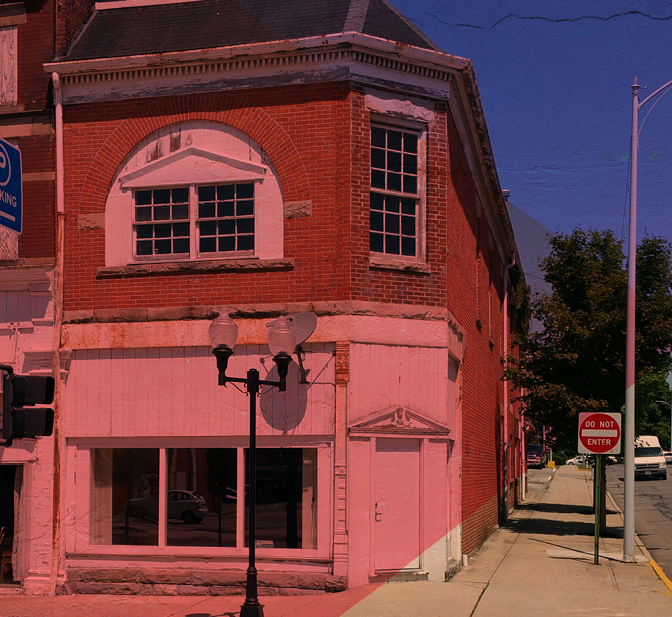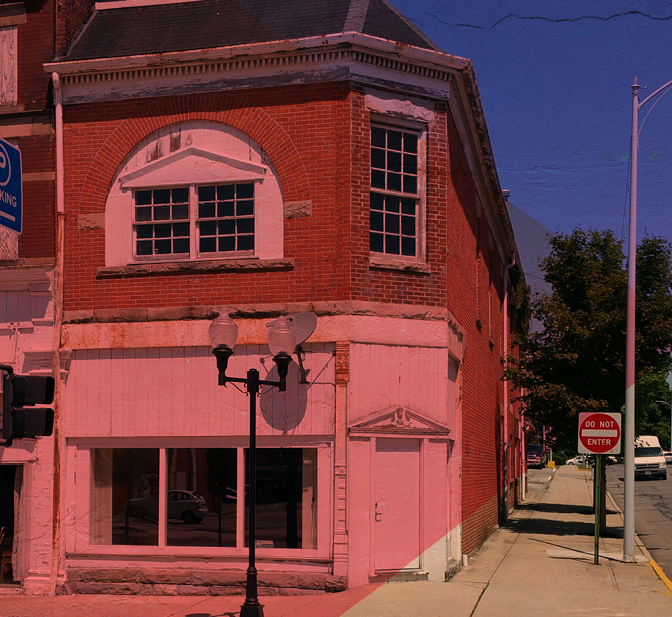 We watched doors close and retail windows shuttered. We felt the energy drain from just about everything. So we did something about it.
We didn't sit around and wait for someone to "fix it." We rolled up our sleeves and did it ourselves.
When there was no money to repair the buildings, we opened businesses that would fund purchase and renovations. When there was no one to open new businesses, we searched until we found hard working, willing souls.
A lot faster than going through the "typical channels" too.
In just 6 years, the Small Nation Team (that's us and our motley crew of amazing, hard working small business owners) have completely transformed downtown Bellefontaine, Ohio.
Today, our small town is open, active, and engaged. The once crumbling buildings are once again standing strong. The energy of new ideas and new vision has generated new potential and possibilities. The success of one has attracted the interest of another. More and more vibrant, hard working entrepreneurs are interested in bringing their ideas and energy to our community.
Everything is flowing again.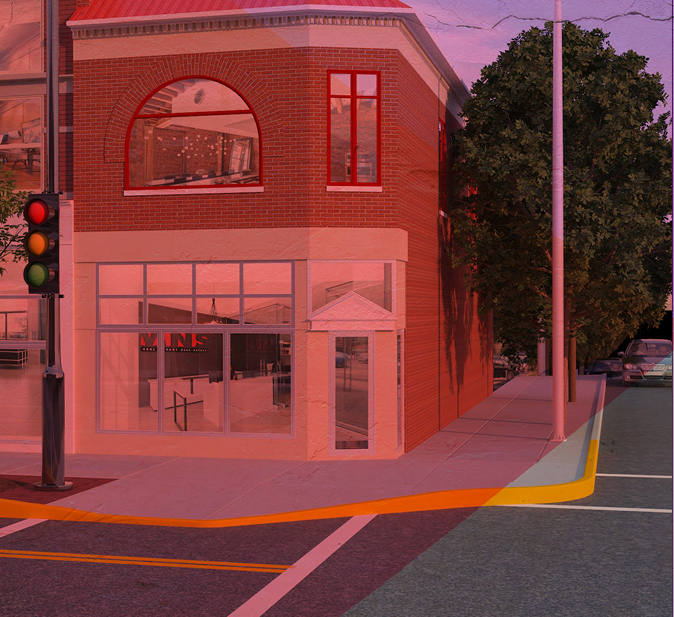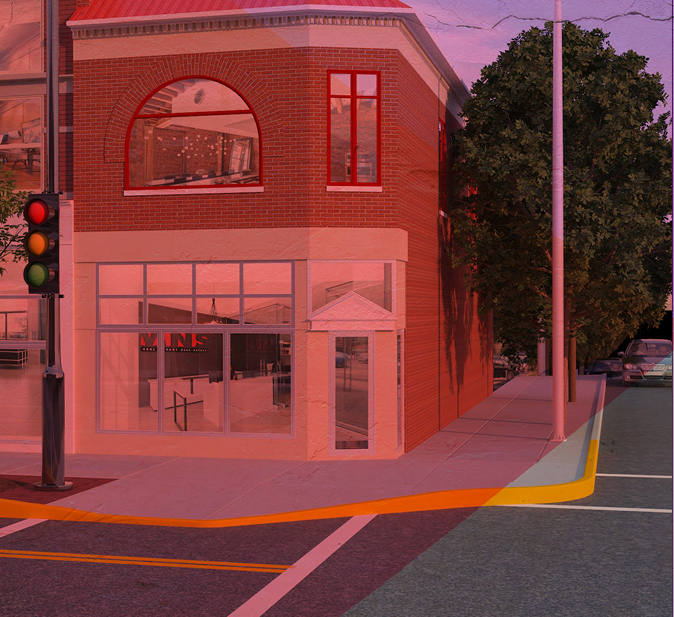 It's all flowing without waiting for action from long, drawn out legislation decisions or committee meetings. We hate those. Waiting sucks.
Action leads to results.
Some may call it a grassroots effort. Who knows, maybe it is. What we know for sure is that rolling up our shirt sleeves and putting our money where our mouths were worked, and for the betterment of all involved. So now we're here to teach the rest of our united, Small Nation how to do the same thing.
Here's how we did it. And how you can do it too.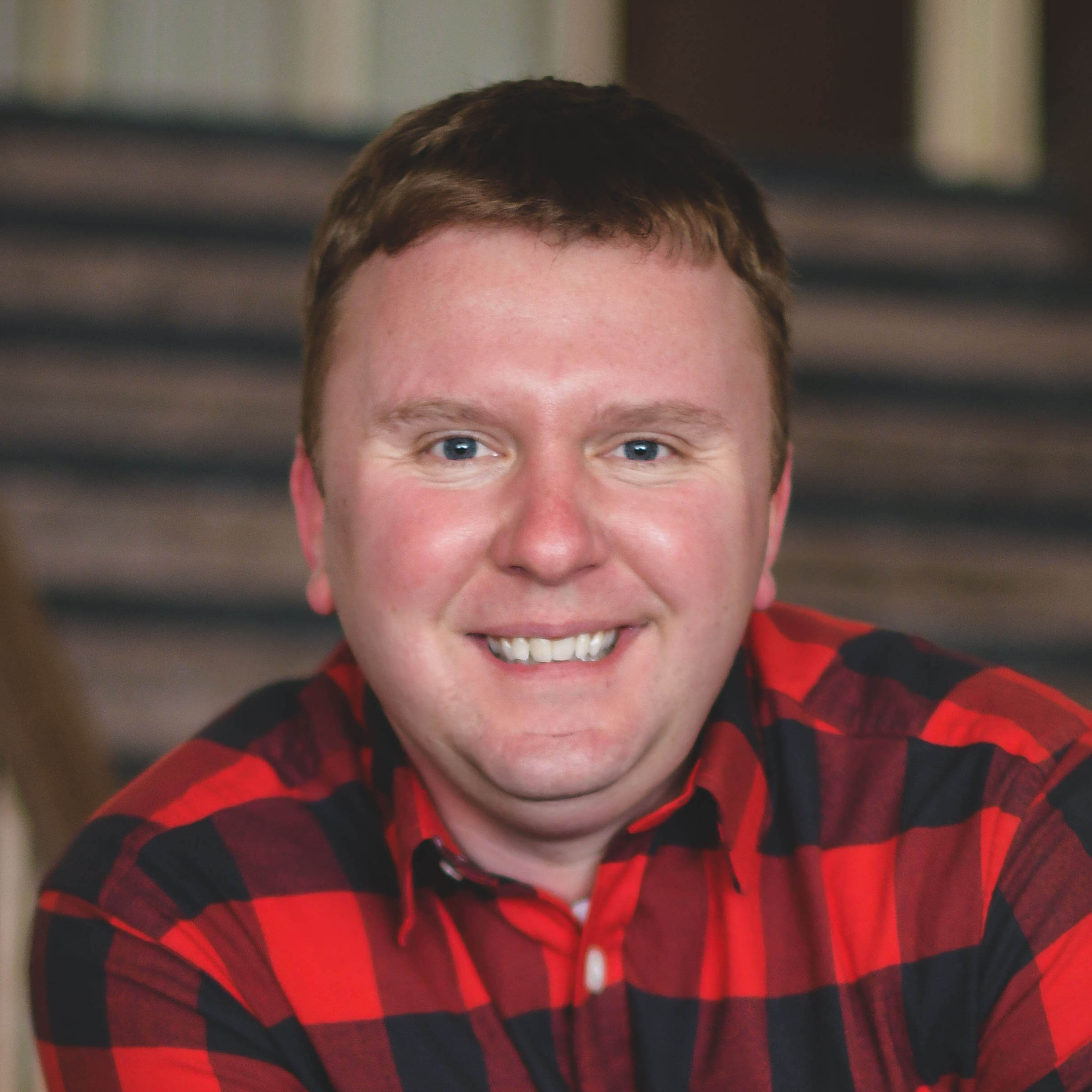 Jason Duff, Founder / CEO
Jason Duff is the Founder of Small Nation. He leads the Small Nation team in developing places, spaces and dreams for small towns and small town entrepreneurs across the country.
Jason spends most of his time with the company establishing the overarching vision, goals and purpose that drive Small Nation forward. He believes in being a hands-on leader however, and can be seen acting as chief negotiator, architect, mechanic, sounding board, and mentor for the Small Nation group of companies at any time.
Jason's passion for small businesses comes naturally. The 4th generation of a family of entrepreneurs, he has watched his great grandfather, grandfather, father and mother establish and grow successful businesses that impacted the community. As he grew up, he worked in most of these businesses, gaining first-hand knowledge of process, financial practices, and how "Hustling Hard" can bring great success.
[read more]
After graduating from Ohio Northern University with a Bachelor of Science in Business Administration from the Dicke College of Business, Jason's entrepreneurial career began with the establishment of Community Storage & Properties, the local self-storage company that allowed him to begin reinvesting in redevelopment of Bellefontaine. Soon after, he founded COMSTOR Outdoor, an outdoor media company operating over 400 billboard faces in Ohio and Indiana. COMSTOR supports the promotion and marketing of Small Nation's development projects with traditional and digital billboards, and small business brand development. Community Storage and Properties and COMSTOR are part of the Small Nation group of businesses, all working together to reinvest in the people and places that matter within his community.
In 7 years, Jason and his Small Nation team have completely revitalized the city of Bellefontaine, Ohio. Using their "Hustle Hard" approach, they have managed to renovated more than 30 historic buildings that had been sitting empty for decades. Once the buildings were complete, they recruited tenants for 14 new business concepts; strategically identified to bring repeat commerce and animation to their downtown area. These businesses allowed them to create jobs for more than 190 local employees. They created 18 new loft apartments, adding a crucial residential component back to the city's downtown. The combination of retail, restaurant and residential have brought a once barren and decaying small town Main Street back to life.
Jason and the Small Nation team are now offering their lessons learned and "Hustle Hard Approach" to small towns across the country. A Small Nation Mastermind group is currently in development, with expectations to launch in the spring of 2019.
As part of Small Nation's efforts, Jason has become a partner with his teammates in the creation and and operation of multiple restaurant concepts. Six Hundred Downtown Brick Oven Pizzeria, is an anchor for Bellefontaine's downtown and has been featured on the Food Network twice. In July 2018, Six Hundred was recognized by President Trump in a special reception in the rose garden. Brewfontaine, an award-winning local craft beer bar, has earned Craft Beer Association's Award as the #1 Craft Beer bar in Ohio two years running. Iron City Sports Bar filled a much needed gap in the community, offering a place to gather, enjoy great food and watch the game. Their most recent partnership, Bella Vino Events & Wine Room, brought a truly unique and much needed events venue to downtown Bellefontaine. New concepts are currently in development for 2019. Accomplishing the impossible through creating connections is what personally drives him.
Jason is a nationally published entrepreneurial thought leader and has written or been a contributor in Forbes, Inc. Fortune, Medium, Entrepreneur, The Huffington Post and Time. Jason writes and speaks about small businesses, entrepreneurship, the redevelopment and revitalization of small towns and his team's groundbreaking "Hustle Hard" approach. He is truly passionate about helping communities develop and grow their "entrepreneurial ecosystem."
He is a member of the Small Business Council for U.S. Chamber of Commerce, the Small Business & Entrepreneurship Council, and serves on the Board of Trustees at Ohio Northern University.
Jason and his partner Lance live in Dublin, Ohio with their 5 year old pup MacGreggor. He is an accomplished musician and singer, and can be found enjoying a great bottle of wine whenever possible.
[/read]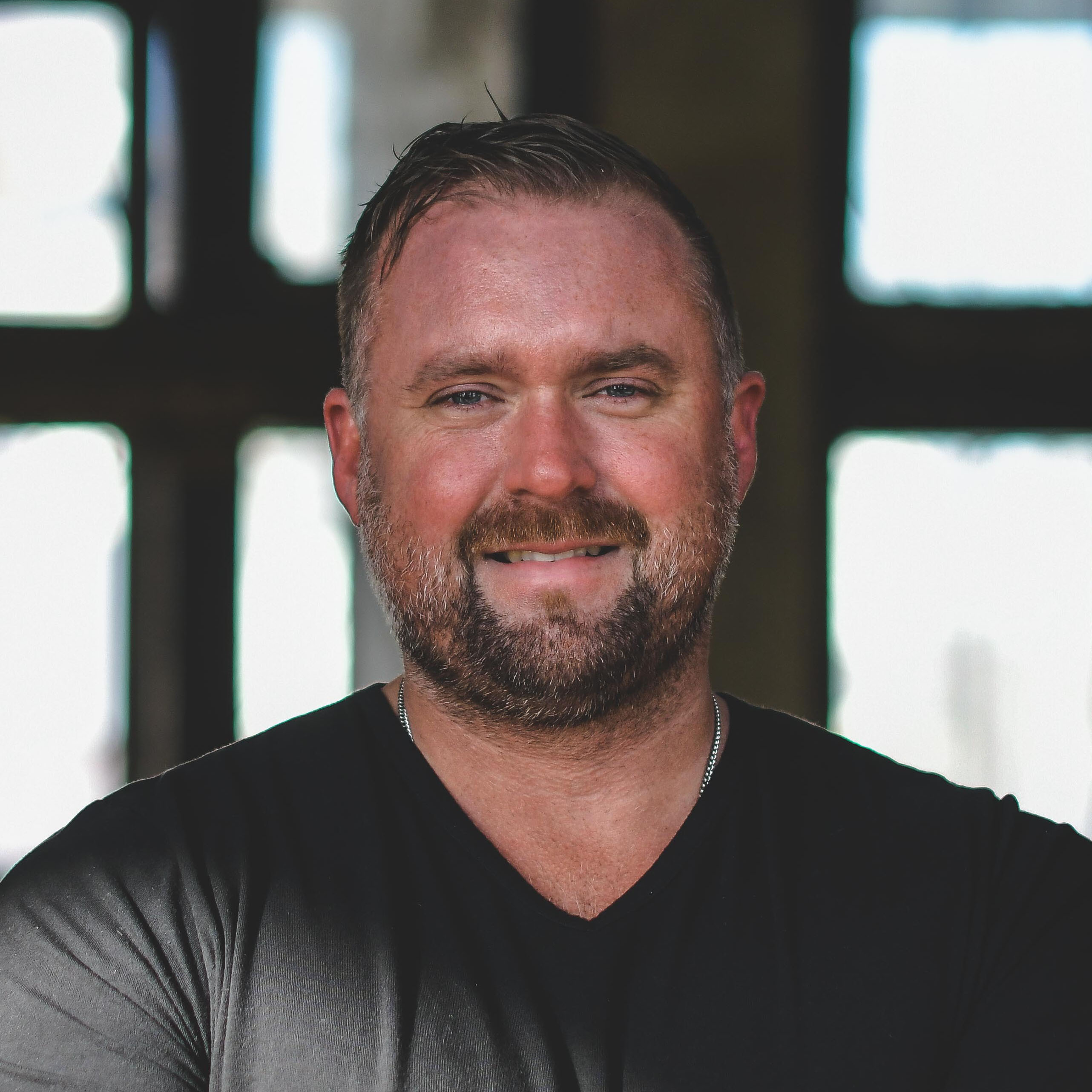 Matt Brown, V.P., Real Estate
Matt Brown is Small Nation's Vice President of Development, overseeing the identification and management of the company's commercial and residential properties. He leads the maintenance, new construction and administrative teams, and guides Small Nation's small business entrepreneurs throughout their growth process.
Matt is a numbers guy and a born organizer, but he believes his key role in his position is to help people become more self-aware about their aspirations for being an entrepreneur so they are prepared for the challenges they're going to face. Part of his job at Small Nation is to be a sounding board and "therapist" for small business entrepreneurs, helping hem overcome challenges and them find solutions to their problems. Many times aspiring or young entrepreneurs just don't know what steps to take in what order, or, what questions to ask about what NOT to do as a small business owner. He helps help paint the big picture and coaches them through those hurdles.
[read more]
Matt joined Jason and the Small Nation team in 2012 after graduating from Ohio Northern University with a BSBA in Management and career starting jobs in insurance sales and hospitality operations. Since that time he has been instrumental in helping over 50 small business owners find their ideal location, walked them through a renovation process, and helped support them emotionally as they took huge risks. Matt's favorite part of the job is sharing lessons and advice that help small business owners succeed.
In addition to his role with Small Nation, Matt is a small business entrepreneur himself. He and his wife founded Ada Ohio Properties, Ltd. in 2013, which provides multi-unit off campus living experiences for Ohio Northern University students. Matt's most recent entrepreneurial venture is Iron City Sports Bar, a 150 seat local restaurant that filled a gap in Bellefontaine's restaurant scene. Iron City was a concept created from scratch, branded and promoted through the Small Nation "Hustle Hard" approach. The restaurant became profitable in first 10 months of operation.
Matt is a published author of an Insurance industry sales and marketing book, a member of the Downtown Bellefontaine Partnership, and a member of the Hardin County Chamber & Business Alliance Board of Directors.
Matt lives in Ada, Ohio with his wife Megan and four active young sons: Jackson, Aidin, Collin and Nathan.
In Matt's words:
What was your first job?
I had a lawn care mowing business at age 10. Grew it to 24 accounts by age 16. I used other people's mowers so I didn't have to purchase trailer/gas/etc. Rode my bike to most all accounts. Had to learn about scheduling jobs, negotiating price, and making lawns look good so the customer was happy - little things like sweeping sidewalks and driveways when you're done.
What motivates you? Why do you get up every day to do this kind of work?
Because of the legacy I'm building for myself and family. One day my sons will be proud of the work I did and how I contributed to the success of not only the Small Nation team but communities I serve as well.
In a sentence or two, how would you articulate the professional legacy you want to leave? What kind of contribution and impact do you want to make in the world?
I'm highly motivated to create major impact in the communities I work in and the lives I have an opportunity to touch either directly or indirectly. The legacy I leave behind is the most important thing to me, it's more important to me than immediate currency or wealth. By focusing on that it allows me to be patient, think about outcomes differently, and make decisions not based on short term gain. If I have motivated and impacted just one young person's choice to stay in their local community and take risks that lead to a better community for their children, then that's the ultimate goal. I can only hope that people who are open to changing the way they think about their life and how they can impact their community will be motivated after hearing my story or seeing me in action. Then they will be willing to take their own risks and make an impact too.
[/read]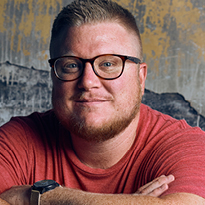 Adam Rammel, V.P., Sales & Marketing
Adam M. Rammel serves the Small Nation team as Vice President of Sales & Marketing. He is responsible for spreading a message of growth solutions, power and possibilities for small businesses and small towns throughout the country.
After earning degrees in Visual Communication Technology and Marketing from Bowling Green State University and honing his skills with in-house and agency jobs, Adam began his career in 2010 as the creative force and manager of Comstor Outdoor's (a Small Nation Company) $1M marketing division. Adam currently leads the Comstor team in the management, creative solutions and placement of over 400 billboard faces throughout Ohio and Indiana.
[read more]
Adam's role within the Small Nation business structure is broad. With each addition to Small Nation's roster of small business success stories, Adam's role has expanded. As he guides Small Nation's positioning, he also lends a decade of experience and knowledge to Small Nation's small business partners, helping them promote and position for success through guidance on brand development, interior upfit solutions, web, social media and video.
Adam is currently spearheading Hometown Opportunity, Small Nation's proprietary job board platform. Designed as a hyper-local resource for connecting job seekers with potential employers in small towns, Hometown Opportunity is a turnkey, ready to use web platform that can be licensed by small towns across the country.
Adam doesn't just promote small businesses, but is a Small Nation business owner himself. He is co-owner of Brewfontaine, a local craft brew bar and restaurant and a Small Nation partnership, which was voted #1 Beer Bar in Ohio for 3 straight years and has been an energy catalyst for the development of other small businesses in town. He is currently working on the launch of a unique, 200 seat catering and events center in Bellefontaine. The Syndicate is scheduled to open in 2019.
Outside of work, Adam is a member of the Holland Theatre Board of Directors. He loves craft beer (of course) and a great round of golf. His Small Nation super powers are the ability to connect people and the vision to see 10 steps ahead in most business situations.
Adam lives in Bellefontaine, Ohio with his wife Renee and his children Reid and Addison.
In Adam's words:
What was your first job?
Mowing grass for a neighbor. I got a $5 bill and stuffed it into my water bottle on my bike and couldn't wait to get home to show my Mom and Dad. I was so excited!
What was your worst job?
Working at a turkey coop cleaning and feeding turkeys.
What motivates you? Why do you get up every day to do this kind of work?
Family — I want to build an amazing life for us.
Community — I want to continue to make a difference.
What are 3 personal beliefs or values you hold strong to and act in support of?
I'm in charge of my life.
Opportunity is everywhere.
Positive thinking is powerful.
What do you know for sure?
In this life we are just passing thru. We are only here for a short time. It's not worth worrying about things outside of our control and we all control our own destiny. When you stop caring about what others think of you, it can be very powerful.
How do you feel Small Nation helps to affect people's lives for the better?
We've worked really hard over the past 8 years to develop places, spaces, and dreams for our entrepreneur ecosystem. We are excited to share these same tools and resources and learning with others around the country to help them live the life they want to live while also making their towns better and giving others a purpose.
[/read]
Tyler Thurlow, Regional Sales Rep
Tyler Thurlow joined the Small Nation team in 2018 as a Regional Sales Representative for COMSTOR Outdoor, a Small Nation company. He is responsible for managing COMSTOR's repeat customers and engaging new business for over 400 billboard faces throughout Ohio and Indiana.
Tyler comes to Bellefontaine from Grand Rapids, Michigan after gaining experience in business to business sales in the sporting industry. He studied Studied Business Management at Davenport University and is certified in the Sandler Sales Training methodology.
Although he is relatively new to the team, he has gained this key insight: "Small Nation helps to put new paint on buildings and then ensures it will never chip again, by putting the right people inside of them." We think that's a great way to describe revitalization.
[read more]
Tyler lives in Bellefontaine, Ohio. When he is not working, you can find him wit his friends at hunting camp or perusing spreadsheets for fun. (We don't know why).
In Tyler's words:
What was your first job?
Sales Associate (Apparel) - Harley Davidson Store
What was your worst job?
Over the Phone, Cold Call Sales
What would you do even if you didn't get paid to do it?
Consult/Help business owners. There is a great feeling of accomplishment when you are granted an invitation into someones personal business and your recommendations have a positive impact on their business.
What are 3 personal beliefs or values you hold strong to and act in support of?
Always act as if someone is watching.
Open Doors for People
Everyone has a story, don't be quick to judge.
What do you feel your top 3 accomplishments have been while working with Small Nation?
Having just began at Small Nation recently, the jury is still out on this one. I can truly say, it was an accomplishment in itself to get hired at Small Nation. It is a small team and a tight-knit group; they hold themselves to a very high standard when it comes to work ethic and character. To be invited to be a part of this team is an accomplishment and one I am very proud of.
What do you know for sure?
It doesn't matter who you are or what the situation, two things in life are always free: Think & Hustle.
[/read]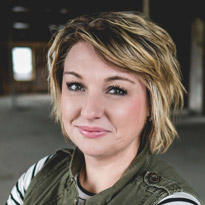 Shannon Reese, Project Manager / Admin Assistant
Shannon Reese joined the Small Nation team in 2018 as a Project Manager / Administrative Assistant. She is responsible for streamlining internal processes and task management within the team, as well as coordinating and planning meetings, events and the many tours municipality leaders and prospective developers take of Bellefontaine.
Shannon joins us after working in emergency services, customer relations and visitor's services, so she is well-suited for juggling the fast-moving complexities of SmallNation's businesses and projects. She believes that Small Nation's work isn't just about the buildings; It gives people a feeling of pride in their community that they didn't know they had.
[read more]
She lives in Indian Lake with her sons Gavin and Mason. When she's not working you can usually find her at the baseball field, either watching her kid's games or rowing for her Major League favorite.
In Shannon's words:
What was your first job?
The Donut Shop - Indian Lake Oh. (yum)
What are you surprisingly good at?
Doing my best work under pressure!!
What motivates you? Why do you get up every day to do this kind of work?
To be a part of something bigger than myself.
What are 3 personal beliefs or values you hold strong to and act in support of?
That there is something good in everything; its there, it just needs to be found
Treat others the way that you would want to be treated, or better
Hard work always pays off
What do you know for sure? (it could be anything)
I know that no matter where I am or what I am doing, when "Don't Stop Believing" from Journey comes on… I will sing.
[/read]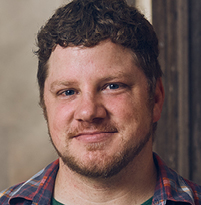 Zach Weber, Project Manager / Community Liaison
Zach Weber joined the Small Nation team in 2017 as Project Manger and Community Liaison. He is the first point of contact for new client inquiries, and manages communication between Small Nation's project partners and vendors. You can often see Zach speaking with Bellefontaine's downtown merchants and community members, communicating their needs and concerns to the rest of the Small Nation team.
Zach graduated from Ohio Northern University with a Bachelor of Science degree. Prior to joining the Small Nation team, he gained experience in banking and and corporate recruiting.
[read more]
An aspiring entrepreneur himself, Zach hopes to open his own business one day that will fill a need in the community and aligns with his passion to serve. He believes that entrepreneurial dreamers come from different walks of life. He loves being a part of Small Nation because of the multiple opportunities for personal growth and learning, and because they meet people where they are in their journey and help them bring their dreams to life.
He is an active member in the Symposiarchs of America, the Downtown Bellefontaine Partnership, and the Logan County Young Professionals. His Small Nation super power is the ability to be creative while looking for ways to make things happen and come to fruition.
Zach lives in Bellefontaine, Ohio with his beautiful new daughter Dara Odessa. He loves the weirdness of all people, REALLY hot peppers, and making plans for the best life possible for himself, his community and his daughter.
In Zach's words:
What was your first job?
Landscaping during the summers in high school.
What was your worst job?
Personal Banker. It wasn't something I wasn't passionate about so it was hard to "sell." Finding a product you believe in and are passionate about makes all the difference.
What would you do even if you didn't get paid to do it?
Help people attain their goals, live their dreams, and succeed at life.
What motivates you? Why do you get up every day to do this kind of work?
I'm wired to help and serve people. Whatever I can do to make someone's life better is what motivates me. I get up everyday knowing that I'm making a difference in my community.
What are 3 personal beliefs or values you hold strong to and act in support of?
Whether you know them or they are a complete stranger, treat everyone with love and kindness. You never know what they are going through, what kind of day they are having, or what they are thinking. A simple "hello" or "how are you doing?" can work wonders. After all, a stranger is simply nothing more than a friend you've never met.
Always do the right thing.
Own your Sh*t! It's amazing how claiming my mess has been both therapeutic and progressive for my personal and professional development. It's also been crucial in allowing me to move on to greater things.
In a sentence or two, how would you articulate the professional legacy you want to leave? What kind of contribution and impact do you want to make in the world?
"People come into your life for a reason, a season, or a lifetime. You aren't to decide how long they stay, that has already been decided. You decide how you treat them while they are in your life. The reasons and length of stay may be unknown to you, but when they leave you the hope is that their life is better for knowing you."
[/read]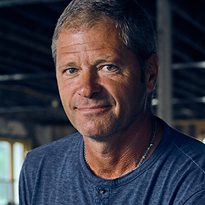 Dale Ward, Construction Manager
Dale Ward serves the Small Nation team as Construction Manager for our development projects. He is the man responsible for meeting with potential tenants and helping them design their new space into their new dream business. Dale handles construction scheduling, meeting with subs, setting up inspections, meeting with Small Nation's architects and ordering materials for all tasks. He meets weekly with the the city chamber, mayor and engineers to ensure Small Nation's projects are moving smoothly through municipal construction regulations. He is looking forward to beginning one of Small Nation's "crown jewel" projects: The redevelopment of the Historic Canby Building.
[read more]
Prior to joining the Small Nation team in 2016, Dale owned his own companies for 19 years. He has over 30 years of experience in residential and commercial construction, mechanical and quality engineering, and architectural design.
Dale lives in a small community between Zanesfield and West Liberty Ohio with his wife Dianna and has four grown children; Nick, Zak, Ciarra and Grant. When he is not working, you'll find him in church or cooking bacon in a cast iron skillet on the grill.
In Dale's words:
What was your first job?
Working for a dairy farmer, baling hay and milking cows.
What was your worst job?
Working for a company in Chicago with some college students who were doing drugs as we worked.
What are you surprisingly good at?
Taking an image, drawing or photo of a dream vision for a client and making it exactly like the vision.
What motivates you? Why do you get up every day to do this kind of work?
The different challenges that come about every day and it's something usually different everyday. I thrive on learning and defeating something that would hold most people back.
What are 3 personal beliefs or values you hold strong to and act in support of?
First, LOVE God and your family, 2nd, be willing to share what you learn with others and thirdly, be honest with yourself and others. Dishonesty will always come back to get you.
What do you know for sure? (it could be anything)
"I Love My Job!"
What do you really want? Be honest.
To continue being a part of something that is as awesome as Small Nation. It really works!
[/read]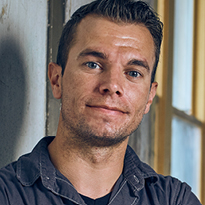 Sonny Lensman, Maintenance Specialist
Sonny Lensman has been serving the Small Nation team and our numerous tenants at Maintenance Manager since 2014.
Sonny is responsible for maintaining all of Small Nation's properties and making sure that everything is working properly. He is a self-taught fixer of all things, and learned the basics while working on construction with his father and constructing Kingdom Halls with his church. Through his electrical, plumbing, HVAC and carpentry skills, Sonny strives to make sure commercial and residential tenants are comfortable and ultimately happy with their space. He is also responsible for creating our property procedure manuals.
[read more]
He enjoys creating relationships with our many tenants and contractors, watching the team help small businesses succeed, and has been featured in a starring role in some of Small Nation's videos!
Sonny lives in Bellefontaine and is dedicated to his family; Angela (Mother), Charles (Father), Bridget (Sister), Amy (Sister), Brad (Brother), Gabe (Brother), and Aaron (Uncle). When he is not working, he can be found at Kingdom Hall, debating with friends or studying the world in general. Always with a coffee in hand.
In Sonny's words:
What was your first job?
Working with my Father in construction.
What was your worst job?
A local factory. I hate factory work! I also hate pressure.
What motivates you? Why do you get up every day to do this kind of work?
Coffee & problem solving is a big motivator. I enjoy the challenge of trying to solve problems in practical manner.
What are you surprisingly good at?
I don't know very many recipes, but there are a few things I cook well, and those who partook said it was— "well-done!"
What are 3 personal beliefs or values you hold strong to and act in support of?
The golden rule, as many recognize it: "All things, therefore, that you want men to do to you, you also must do to them..."-Matthew 7:12
How do you feel Small Nation helps to affect people's lives for the better?
It is a wonderful thing driving through town and observing so many people fill the streets, sidewalks and businesses
What is your personal motto?
If you can be a book, be a pop-up book, for then no one can read you. They will just stare at you in amusement, and never want you to end.
What do you really want? Be honest.
To never feel bored
To ALWAYS be curious
To question everything
To make others laugh, especially when they feel like crying. And to make people laugh at things they should be crying over.
[/read]