We're big on small towns here. We find them to have something unique that draws you in, that makes you wonder what drives the town and gives passion to the people, that compels you to get to know their heart and soul. These small towns share one fundamental element: local businesses. From the food to the shopping to the attractions galore, small town local businesses are where life is happening and where you'll see why we dedicate ourselves to keeping small towns alive.
We've started our journey in Bellefontaine and are incredibly proud of what this town has to offer, but we're not the type to keep that pride to ourselves…
Welcome to Shop, Eat, Explore, Repeat: a series. Throughout these posts, I'll be shining the spotlight on each local business that has made Bellefontaine's downtown the most lovable in Ohio (no seriously, we hold that title). Remember when I said there are numerous reasons to love this town? Well, this series is going to discuss them all so buckle up for the ride.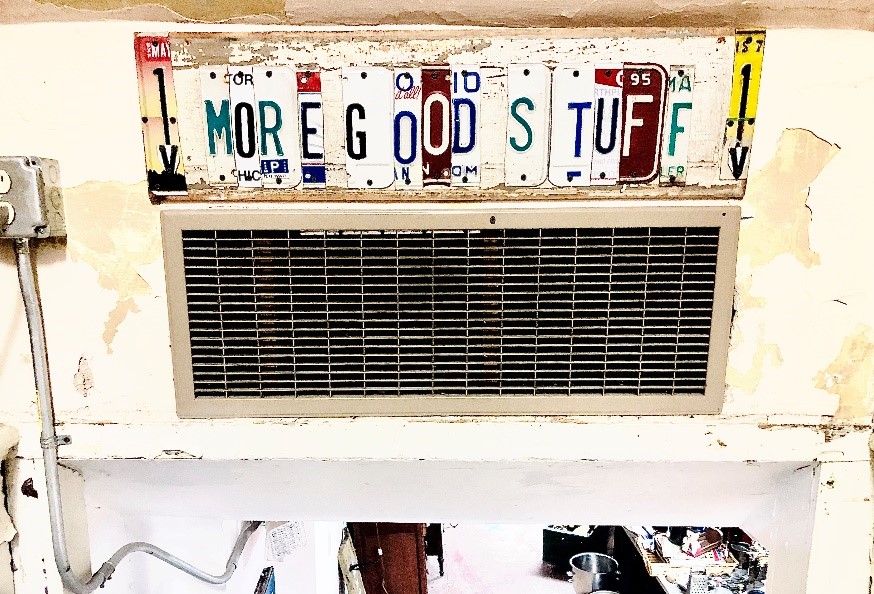 Our series begins with one of life's greatest gifts: shopping. Marilyn Monroe once said, "Happiness is not in money, but in shopping," and I have to say she makes a fair point.
Okay, so that might not be entirely true, but shopping small and shopping local does bring a different sense of happiness that I don't quite experience anywhere else. Downtown Bellefontaine is laced with all kinds of shops and this Downtown Belle is here to shop around, starting with Olde Mint Antiques.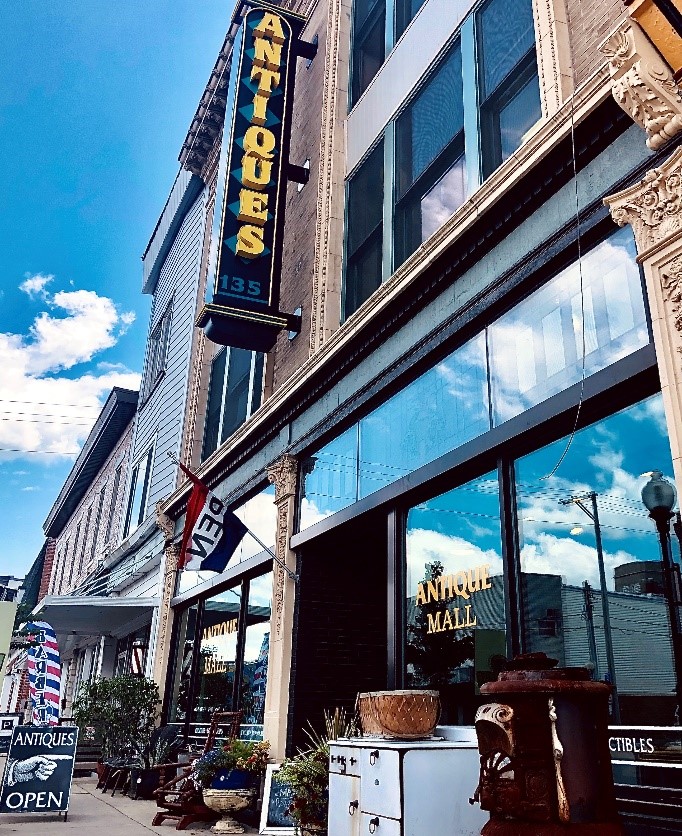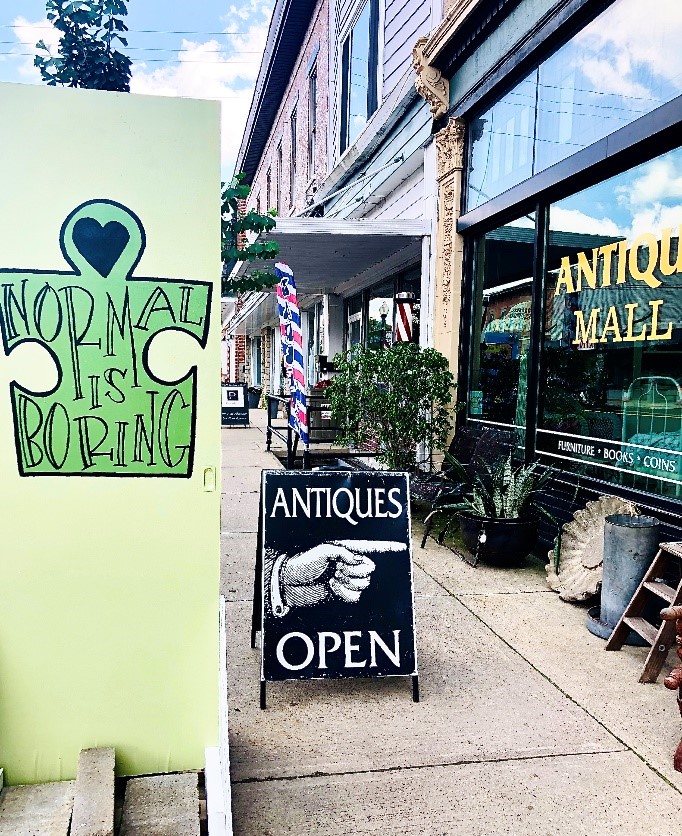 Olde Mint Antiques is exactly as the name suggests: an antique mall. To steal a line from the Little Mermaid, it's got gadgets and gizmos aplenty. As the only antique mall within a 20-mile radius of Bellefontaine, it's a must-stop shop. This three-story building is bursting with any and every kind of antique item you can imagine from 40 different vendors—paintings, vintage signs, record albums, 8000+ books, and the list just continues.
I sat down with the owner of Olde Mint, Beth Arthur, and talked about her passion for antiques and the successful business that her passion led her to.
Beth has always been into art, and especially values historic and rare pieces; after spending years in the antique business between running her own booths and attending antique shows, she decided to commit to opening her own shop. She began in Bellefontaine for the real estate opportunities but has stayed for the community. Beth has found that the local, small town essence of Bellefontaine has played a huge part in her success: "I have a lot of regulars come in. My favorite part of being in a small town like Bellefontaine is that I know my customers personally and can connect with them through my shop."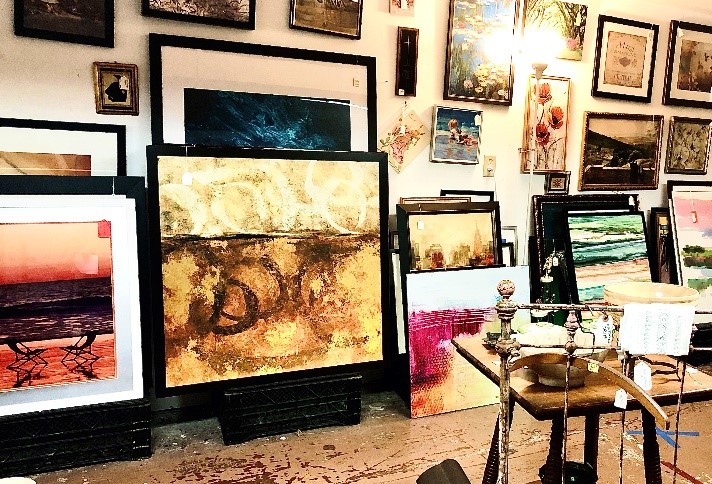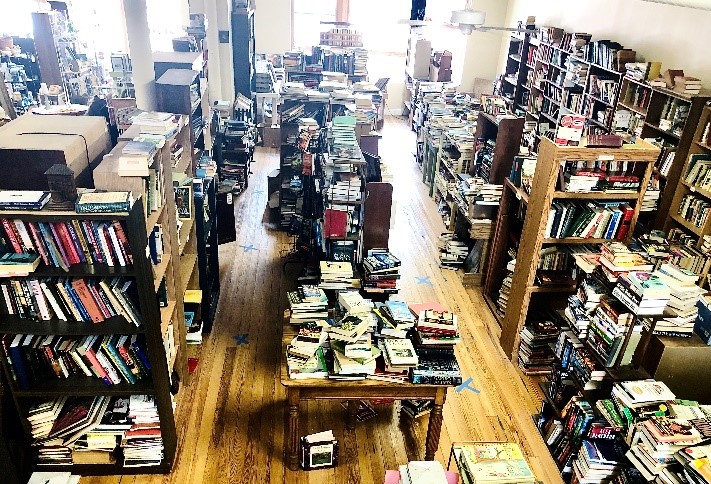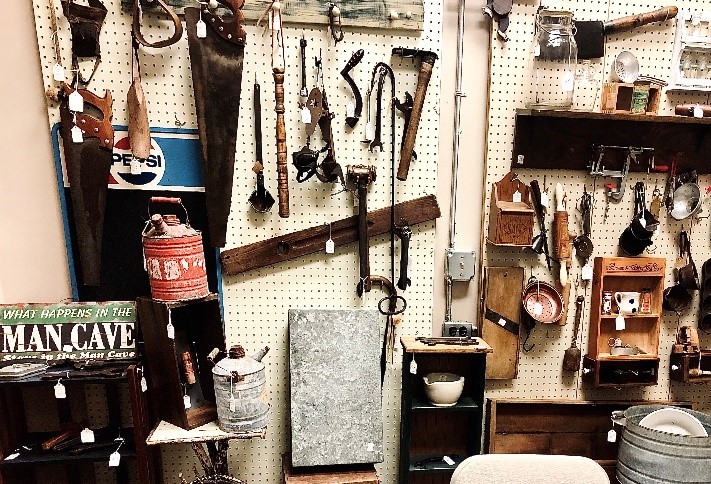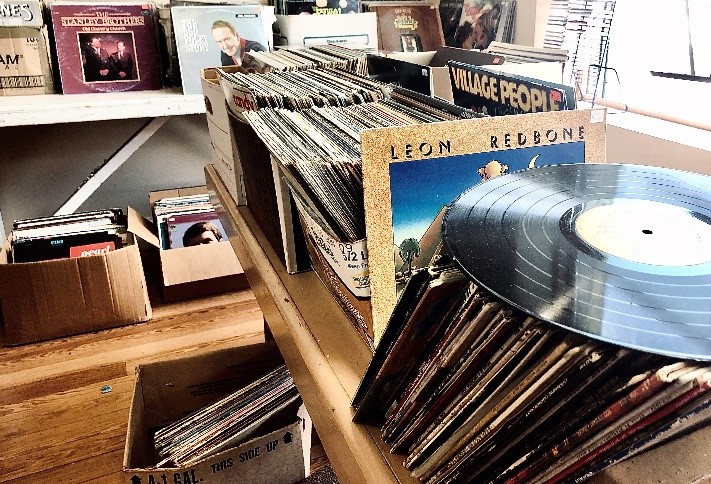 Beth started her career teaching art history at a university but found her deeply rooted love for antiques unfulfilled. She desired a position where she could share this love with others and where, "people want to learn and are excited about antiques and their history." I'll be the first to admit that I selfishly, yet shamelessly, support her current career path.
In addition to all the other amazing and matchless qualities of Olde Mint Antiques, the building itself holds significance. Originally constructed in 1880, Olde Mint is housed in a Beaux Arts revival building (for us French-language impaired folk, "Beaux Arts" translates to "fine arts"). After decades of being home to many different businesses, it sadly sat vacant for numerous years following. In 2014, founder and CEO of Small Nation, Jason Duff, recognized the potential in the location and bones of the building and decided to bring it back to life with a much-needed makeover. Beth's shop was the perfect business to follow such a restoration of a historic site.
To learn more about the renovations of Olde Mint Antiques, read the full case study.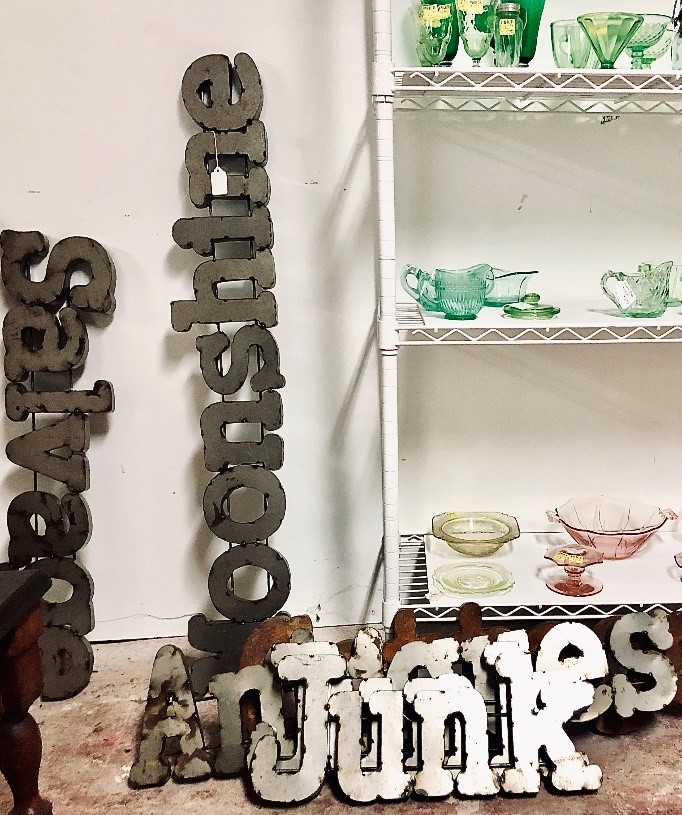 When you visit Olde Mint Antiques, you'll have one of the most educated and well-versed antique professionals by your side. Beth will happily show you around and tell you everything unique about the products she sells. Be sure to allow for plenty of time exploring though; you'll want to see every piece on every floor (and bonus, a basement too!) and soak in all its beauty and historical importance.             And if you need me, I'll be perusing all the vintage home décor.
This is your Downtown Belle chiming in.
About The Author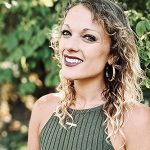 Hey, your Downtown Belle here, but you can call me Kelsey, Kels, or that Belle girl. The only thing louder than my personality and deep red to burgundy colored lip stain is my heart for others and the desire to connect with people. If you're looking for great conversation and a side of sass, I got you. There's no greater town to build community than Bellefontaine so needless to say, I'm right at home.