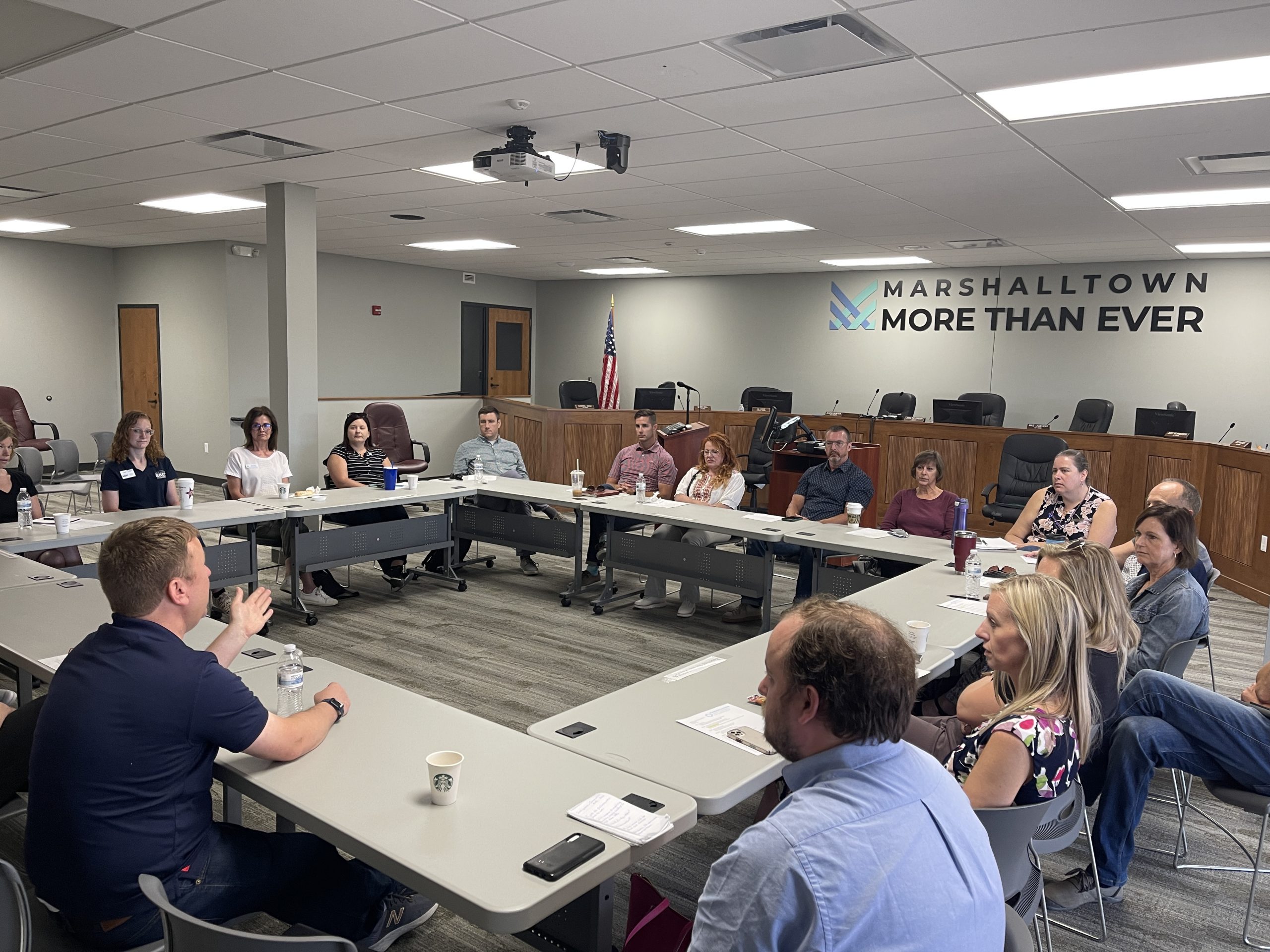 Last Wednesday, Jason Duff and the Small Nation team visited Marshalltown, Iowa, for a full day tour of the downtown and keynote presentation at the Marshalltown Area Chamber of Commerce annual banquet. Marshalltown is located 50 miles northwest of Iowa's capital city Des Moines. A city of almost 28,000 residents, the town is home to the Iowa Veterans Home, the oldest Taylor's Maid-Rite franchise, and the best burger in the country.
The downtown was hit when an E3 tornado tore through in 2018 toppling the courthouse dome and spire. Further damage occurred two years later when a derecho tore through the state. Following these two storms, major repairs had to be done to reconstruct the courthouse and repair downtown historic buildings.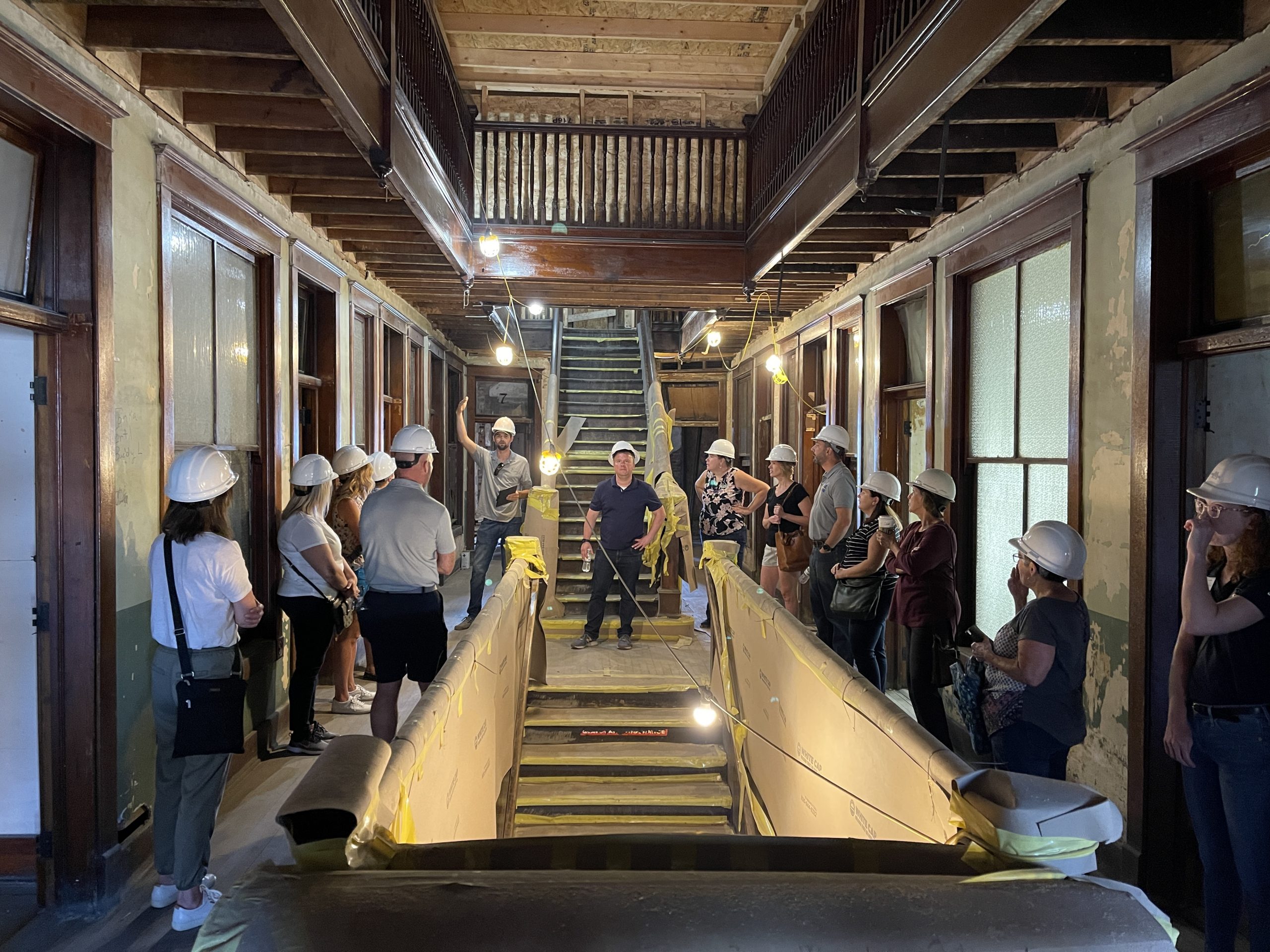 Small Nation Founder CEO Jason Duff and business development associate Nick Davis took the day stopping in existing businesses, touring vacant buildings, and talking with local stakeholders. Many businesses have been operating in the community for 100+ years including family jewelry store Hellberg's Jewelers and independent McGregors Furniture. Other stops included the historic Orpheum Theater, Zeno's pizza parlor, and a tour of the complete reconstruction of the county courthouse.
"This town is the definition of resilience. It was such a pleasure spending several days here meeting with leaders, building and business owners and working on plans and strategies for redevelopment and revitalization success," said Duff.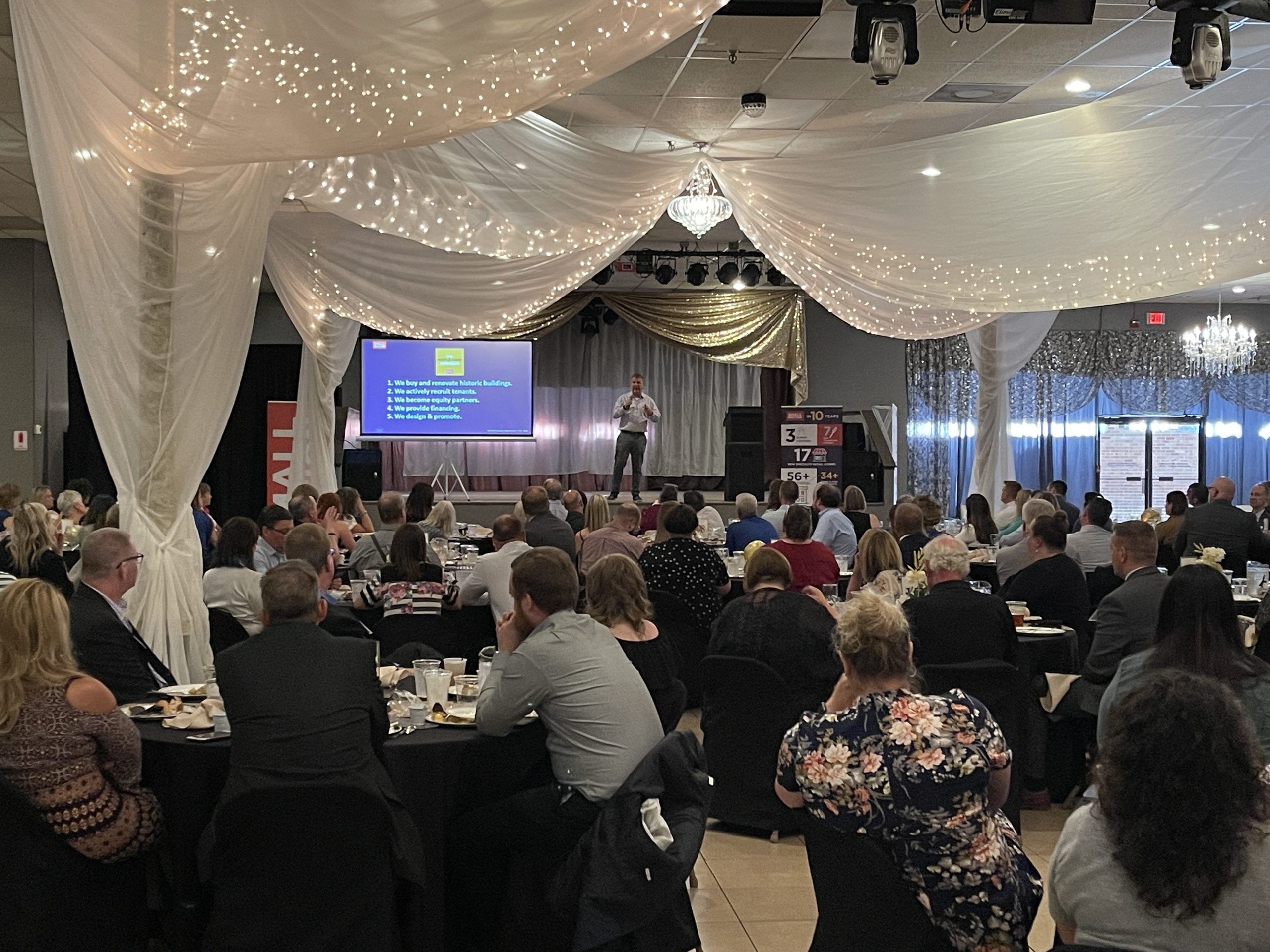 Later in the evening, Duff gave the keynote address to over 200 attendees at the chamber's annual dinner. The banquet, themed "Redeveloped & Reinvigorated," focused on the progress Marshalltown has made to rebound and look forward to the future. Duff's presentation highlighted the parallels between Marshalltown and Small Nation's hometown of Bellefontaine, Ohio, including Bellefontaine's own Courthouse being damaged and needing reconstructed following a 2012 storm and the redevelopment efforts Marshalltown has already completed.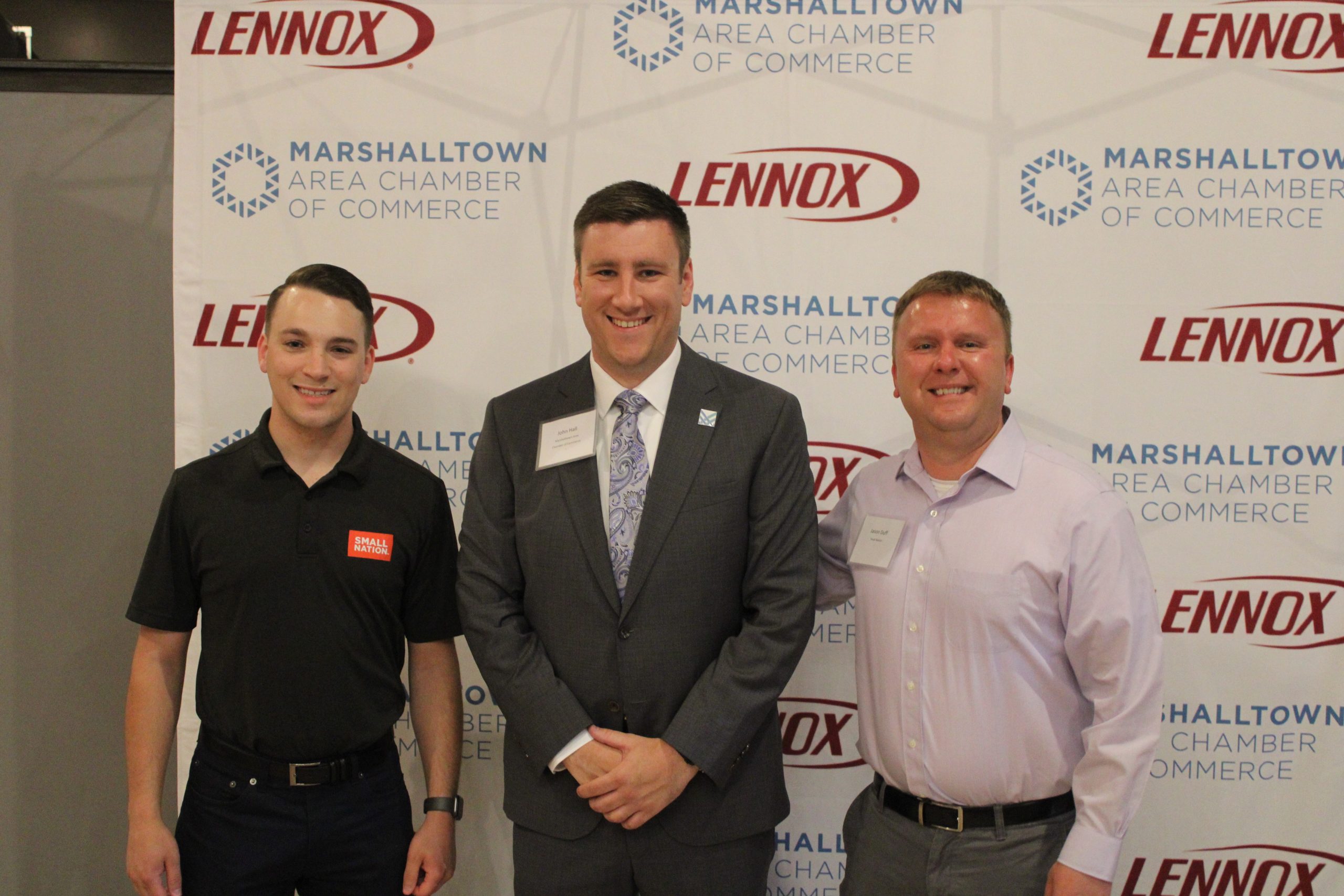 "Having Jason and Nick from the Small Nation team visit Marshalltown was a great experience, not only for me but for the entire leadership of our community," said John Hall, President of the Marshalltown Area Chamber of Commerce. "Folks came away from the visit and his keynote energized and optimistic and got to work thinking about their involvement with building back an incredible downtown. Bringing the Small Nation team to Marshalltown has now set an expectation that we as a community are not just settling for being the best in Iowa, but are setting our sights higher by leveraging best practices from throughout the Midwest. We see ourselves becoming a great middle America destination downtown."
Duff added, "We are so excited to see where this town will be in just a few short years. Thank you to John Hall and the Marshalltown Chamber for being such an incredible host. Marshalltown is on the move and it's getting noticed."
This is the second trip to Iowa that Small Nation has made in the last year. In November, the team traveled to West Des Moines to lead a neighborhood workshop as the city works to update their historic district master plan.
About Small Nation:
SMALL NATION develops places, spaces and dreams for small towns and small-town entrepreneurs across the country. They create revitalization concepts and plans for towns, create business concepts, brands, and workforce solutions, then market it all in the name of small-town success.
To learn more about Small Nation, visit www.smallnationstrong.com or follow them on social media at @smallnationstrong.