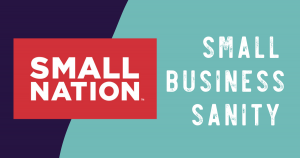 By: Shannon Reese
Stay Connected…
While it's wise to embrace  social distancing right now, that doesn't mean we have to be socially isolated. It's healthy to find ways to stay in touch with friends and family, say experts from The Ohio State University's Health Plan. Use technology – like texts, emails, phone calls or video conferencing – to socialize, chat, share a laugh or two. Consider checking in with three people each day – your grandma, a neighbor, maybe an old friend. Or set up a virtual "coffee hour" or book club gathering. Staying connected boosts everybody's wellbeing.
…But not to your Fridge
Is the cookie jar, your fridge, or your love-of-baking calling to you? Being steps away from snacks all day – especially in uncertain times – could derail anybody's diet. Here are a few tips to help overcome the urge to overindulge: 
Practice mindful eating. Sit at a table. Enjoy uninterrupted mealtime with your family. 

Set up a routine. Eat regular meals and snacks. Spend time away from the kitchen.

Avoid eating in front of your TV or computer screen.

Get up! Take frequent breaks from sitting. Find new ways to get some exercise. Stretch. Take a walk. Breathe deeply.
We'll share more tips next week!