By: Shannon Reese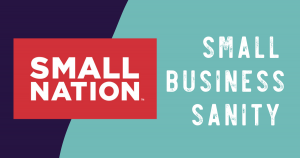 Uncertain times. Unimaginable change. Upended routines. While these may be defining our lives right now … there are tips and tools to help you find balance.
Just Breathe. 
One of the best ways to battle anxiety and stress is simple – just breathe. Like other relaxation techniques, slow, deep breathing gives you an anchor – your breath – to stay present in the moment. It can also help slow your heart rate and decrease blood pressure. 
Experts suggest inhaling slowly through your nose to a count of three. Gently pause. Then slowly let your breath out to a count of five or six. Repeat a few times. To help, here's a "breathe bubble" from the online resource Calm, provided from The Ohio State University's Health Plan.  
Find what works … for you
"Everyone responds to stress differently. One person might jump into action, while another turns to snacking or exercise," says Stefanie Morrow, RN, director of wellness and health coaching at Ohio State's Health Plan. So, relaxation tips might help some, while others might embrace a new fitness plan to balance out their new normal routine. "Find what works best for you to stay healthy, hopeful and able to manage your response to the unknown."