Step into Just U'NeeQ in downtown Bellefontaine and you'll discover a warm and welcoming space with a charming farmhouse flair. The home décor shop is cozy and comfortable, eclectic and inviting. Kind of country … but cooler.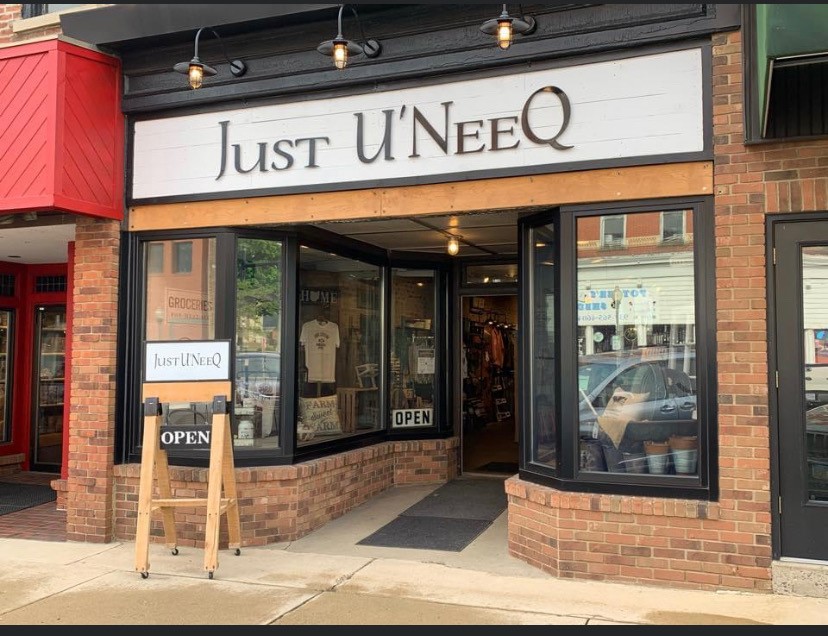 The aptly named shop is indeed unique. It offers everything from handcrafted wooden "welcome" posts to whimsical artwork of flower-bedecked farm animals. Covering the shelves and walls are scores of handcrafted clocks, baskets and boxes, cheery signs, candles, wreaths and greenery, and so much more.
But this farm-themed shop moves beyond the usual muted color palettes and rooster-and-egg signs. Instead, explains owner Tiffany Rockhold, "It's a mixture of Boho-chic and industrial farmhouse styles."
Tiffany and husband Darrin opened the shop smack-dab in downtown Bellefontaine in fall 2018. They had been doing craft fairs and flea markets for a few years, and quickly outgrew a small space they'd rented earlier in town. For an awkward period when they lacked a permanent space, they even operated out of a storage unit.
Then the Small Nation team stepped in.
"One day Jason (Duff) told me he had the perfect downtown building for us to be in," Tiffany says. "The space was huge; I was scared to death. But my philosophy is, if it's meant to be, it will be. When Jason called back and said the space was all ours, I got goosebumps!"
With Small Nation's encouragement and guidance, the couple got right to work to design their dream shop, prepping to open just a few months later. Using social media, they promoted the grand opening … and were amazed at the response. "There were 150 people in line waiting for the doors to open," she says.
Tiffany – who also holds down a full-time job in purchasing at the local hospital – and Darrin say they originally got into the business on a whim. "We were sitting around one day and she said she wanted to do a craft show. I made her some wooden things and she made wreaths," Darrin remembers, "and boom, everything sold fast. We thought, wow, this is something we could really do together!"
Fast forward to today, and the couple's business is better than ever. Sales at the shop consistently top records. And happy customers come by to browse and buy, coming from Bellefontaine and towns all over Ohio.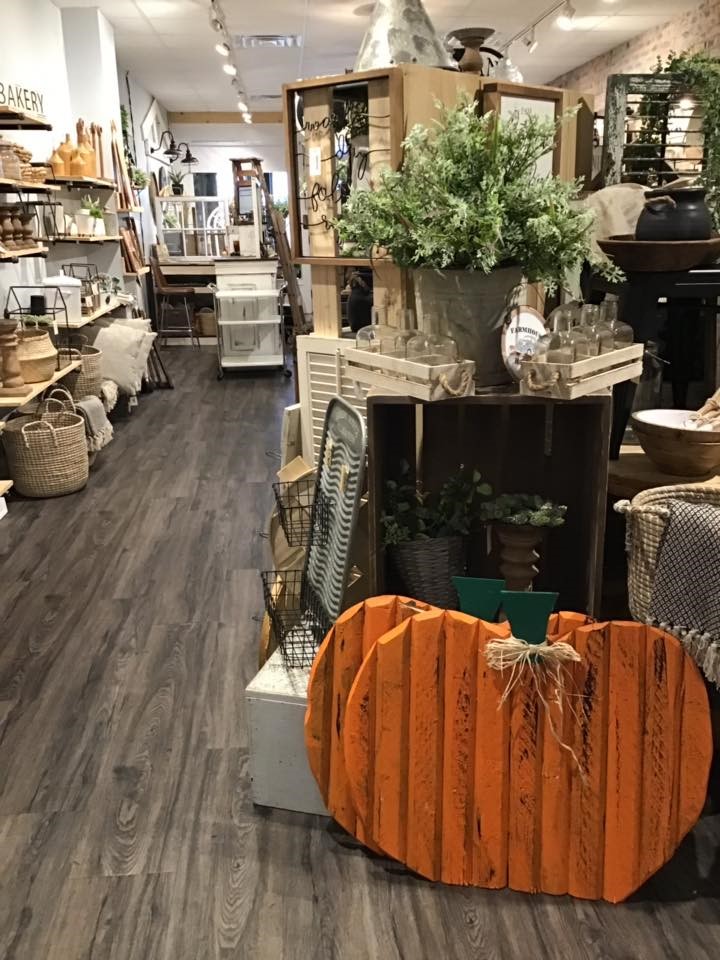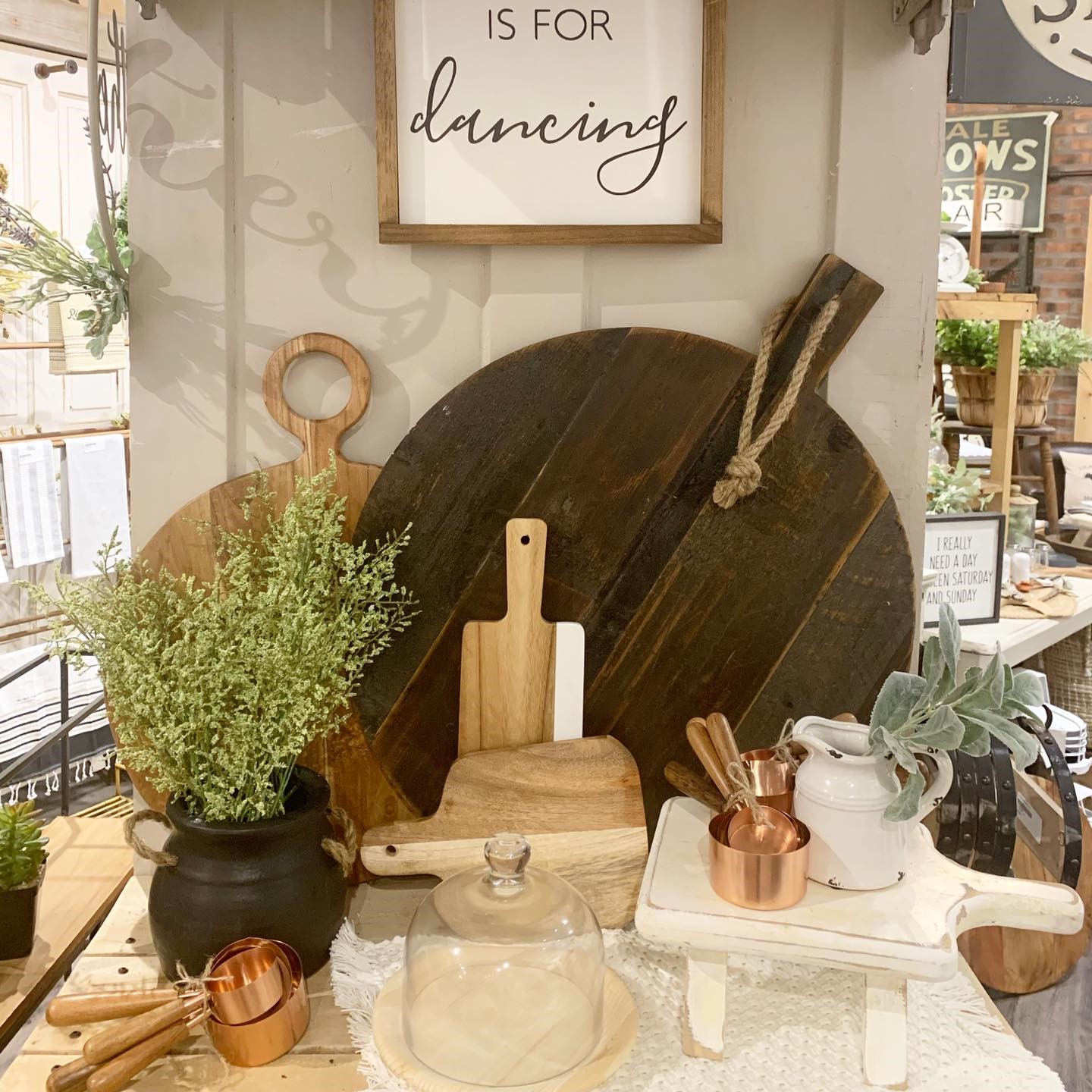 To meet demand, the Rockholds also operate a separate manufacturing division – called JunQ & Co. – that produces more farmhouse-style items than the two could possibly craft by hand themselves. The 3,000 square-foot facility on the outskirts of town is manned by the couple and their four grown children plus their significant others. This production crew can churn out up to 3,600 items a month – from their popular wooden signs, clocks and grow-charts to farmhouse tables and custom cabinets.
JunQ stocks goods not only for Just U'NeeQ but also to sell wholesale to independent shops throughout Ohio, the Midwest and Northeast. The couple participates in massive vendor fairs too, where they market goods to other vendors … and find unique offerings to showcase at their own shop.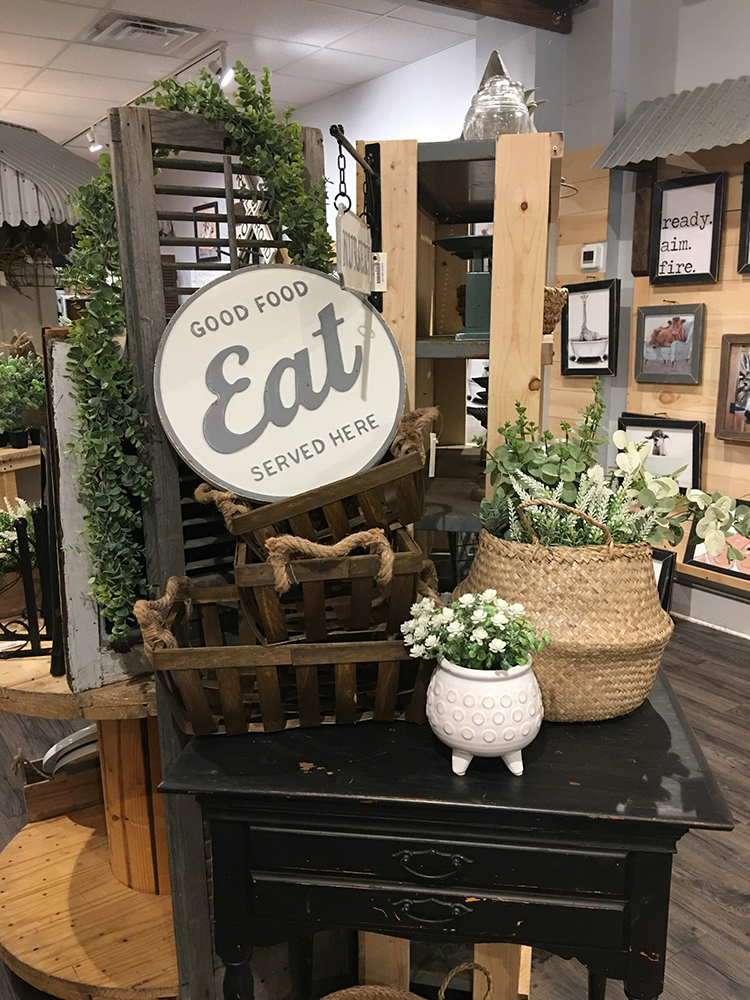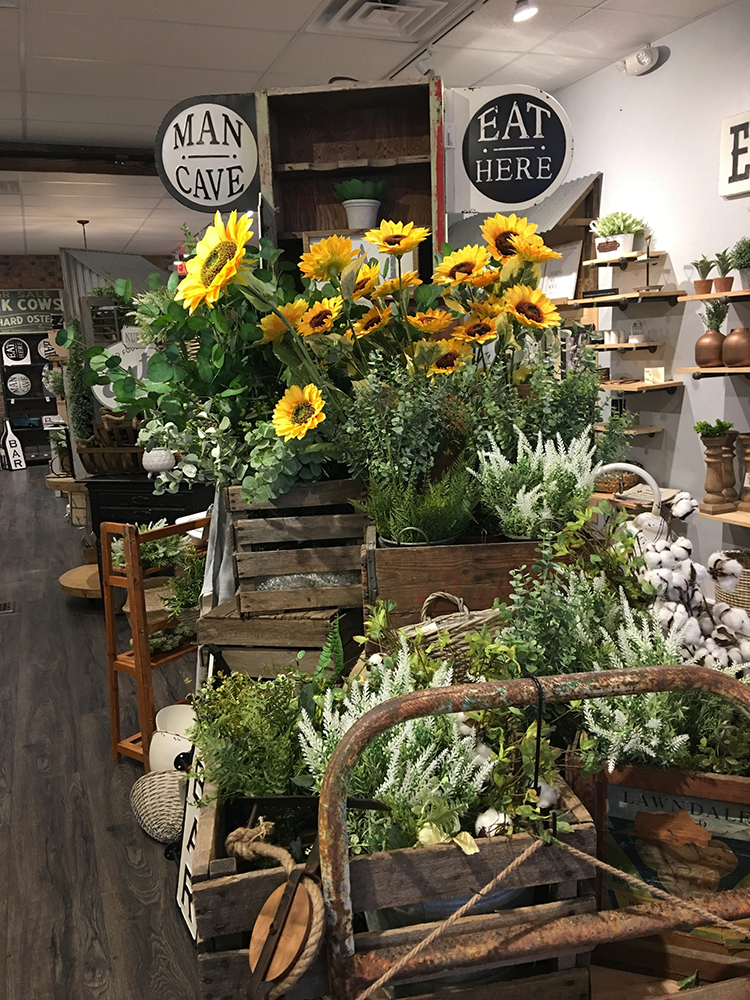 Downtown Bellefontaine has proved to be a gem as a location, Tiffany says. "The support from the community has been wonderful. People want to buy local; I try not to overlap with what other stores stock and I'm always inspired by what my customers say they're looking for.
"The downtown vibe here in Bellefontaine is fabulous. The Small Nation team said this is going to be the place to be. And they were right."
This year, Just U'Neeq is also launching a standalone holiday store on West Columbus, the "Just U'Neeq Holiday Shop," featuring homemade holiday décor and signs, gorgeously curated Christmas trees for your home, a Christmas floral bar for the perfect centerpiece for your holiday meals, specialized gifts for those hard-to-buy-for friends on your list, grab & go hot chocolate packs, and much more.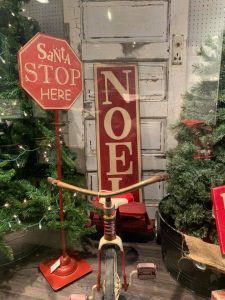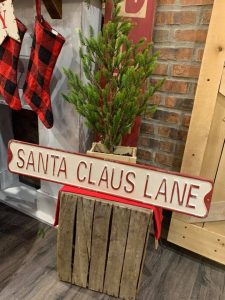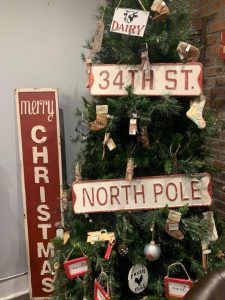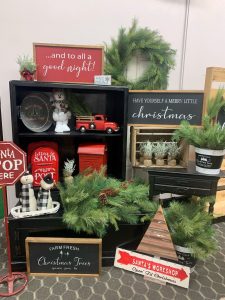 "We're so excited to bring an old-fashioned, magical farmhouse Christmas to all of our customers," said owner Tiffany Rockhold. "During the holidays, our downtown feels like it is right out of a Hallmark Christmas movie, and we're here to help our customers make their homes feel like that too."
Santa will be visiting the Holiday Shop on select dates (check their Facebook page for dates), children can drop off their letters for Santa, and the Shop will also have live acoustic holiday music by local artists on select weekends.