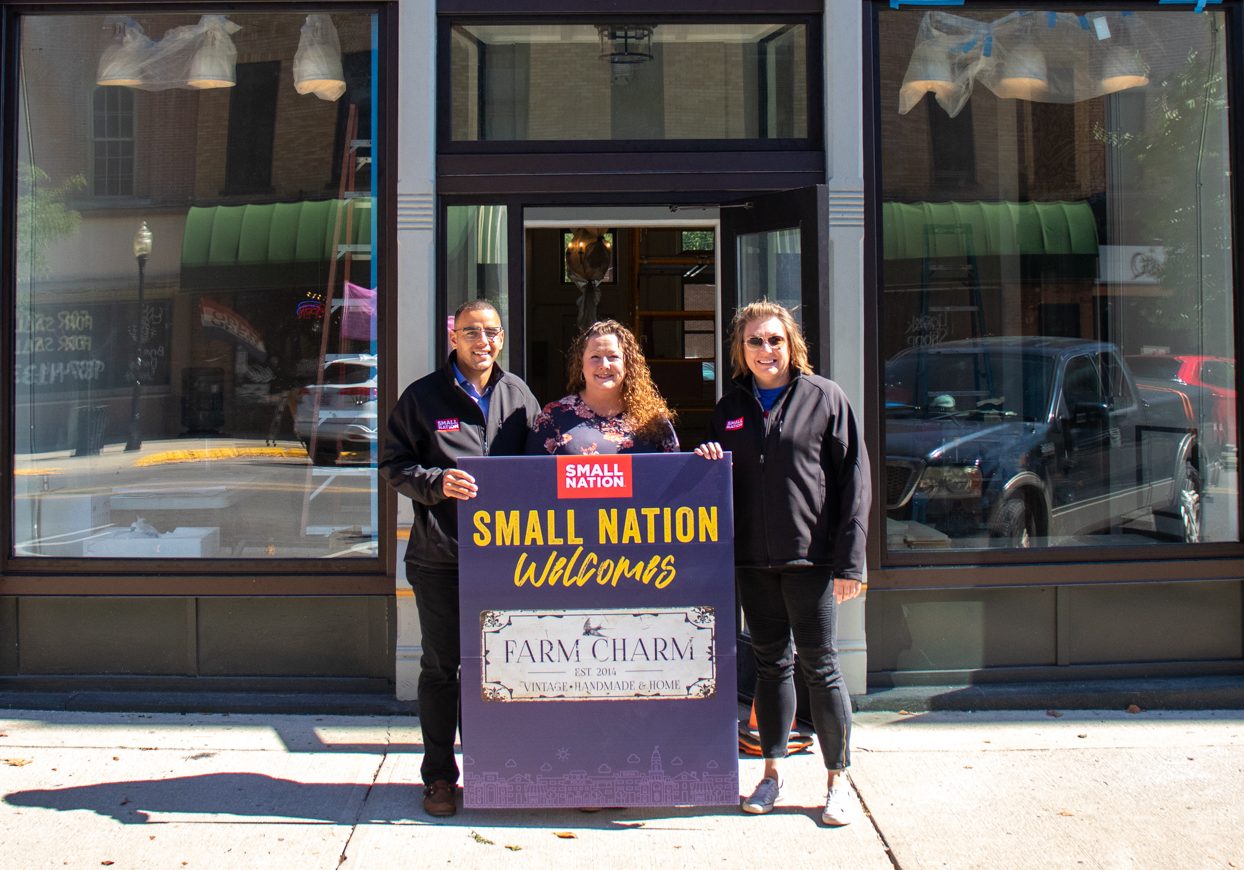 September 30, 2022 – Farm Charm has been a long running staple of Downtown Bellefontaine for years. Owner Barb Cooper has been in the antique and retail industry for almost 10 years, starting as a vendor at various fairs, festivals, and markets around Logan and Champaign County. Barb started with booths in Huckleberry's in Urbana and quickly expanded to Kaleidoscope, the Boston, and Jones Country Store.
When Nest 1896 opened in Downtown Bellefontaine, Barb branched out to Bellefontaine for the first time before opening in Olde Mint Antiques as well. "You could say we enjoy living a little bit of a gypsy life as we setup with multiple market shows and events throughout Ohio," said Barb.
After opening her first brick & mortar store in July 2021, located in Urbana, Barb is ready to expand again, this time in the Historic Opera Block in Downtown Bellefontaine. Farm Charm will be located on Main Street in a beautifully restored space with refurbished original hardwood floors, and a new period appropriate mosaic tile. In the coming weeks, the original restored Luxfer transoms will be put back in the storefront as well.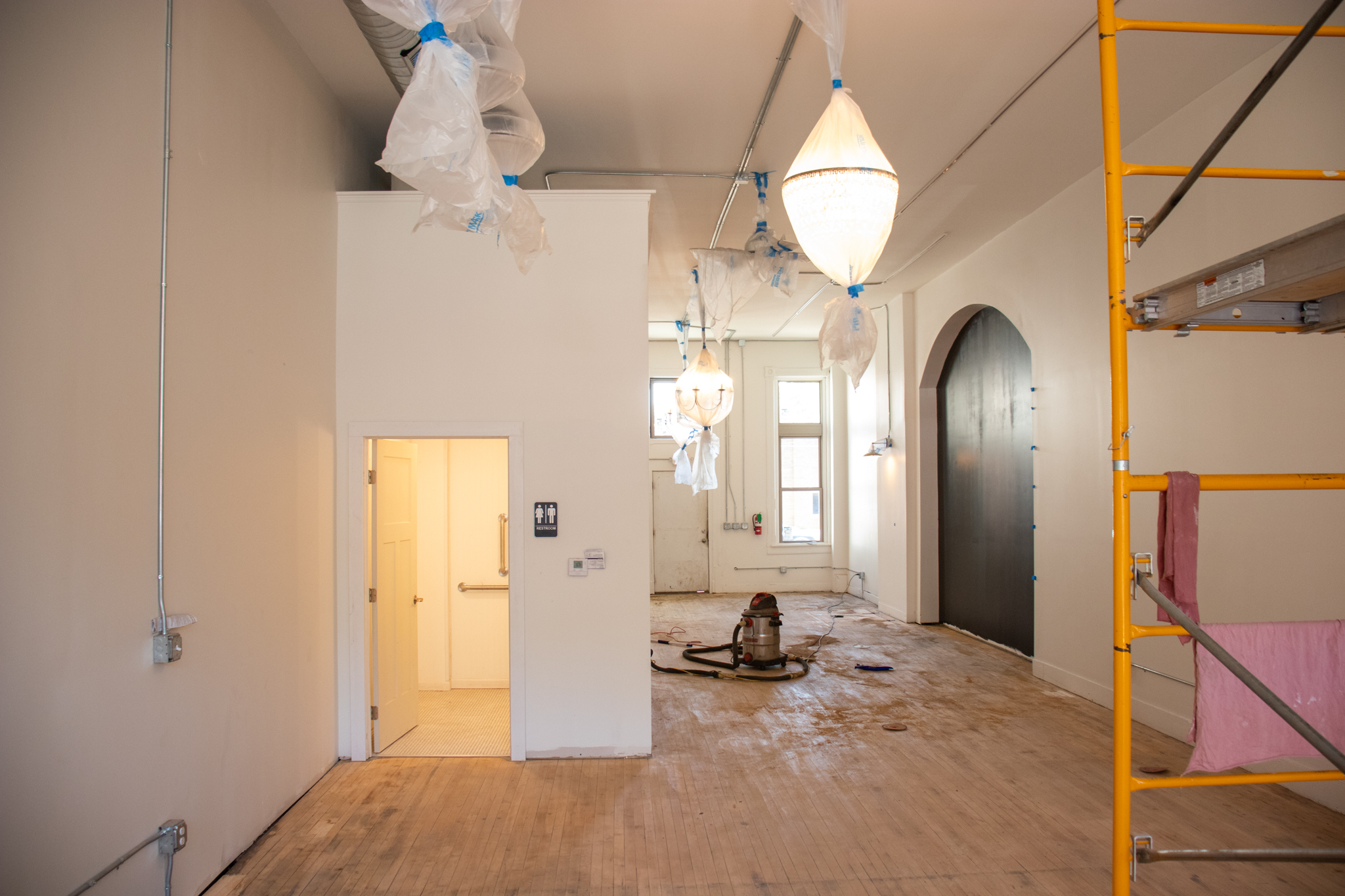 "We're super excited to join with Small Nation's vision of Downtown Bellefontaine," Barb mentioned. "We can't wait for the completion of our newest location. It's super charming and has beautiful original archways, so I'm excited to still add a just a little more charm of our own and thrilled for our own place in Bellefontaine with room to grow."
The store's specialties include boutique, vintage, handmade & home decor items. Antiques, sweet treats, signs, and furniture are just some of what can be found in the shop as well. Barb plans to offer DIY classes, private shopping events, and a special events rental space for small gatherings after getting opened.
"When we say shop small, we want our customers to know when shopping they're not just supporting our single small business – they're supporting many creative individual small business owners within these walls. We want to feature all of our talented makers. There's so many of them we've met along our way," added Barb.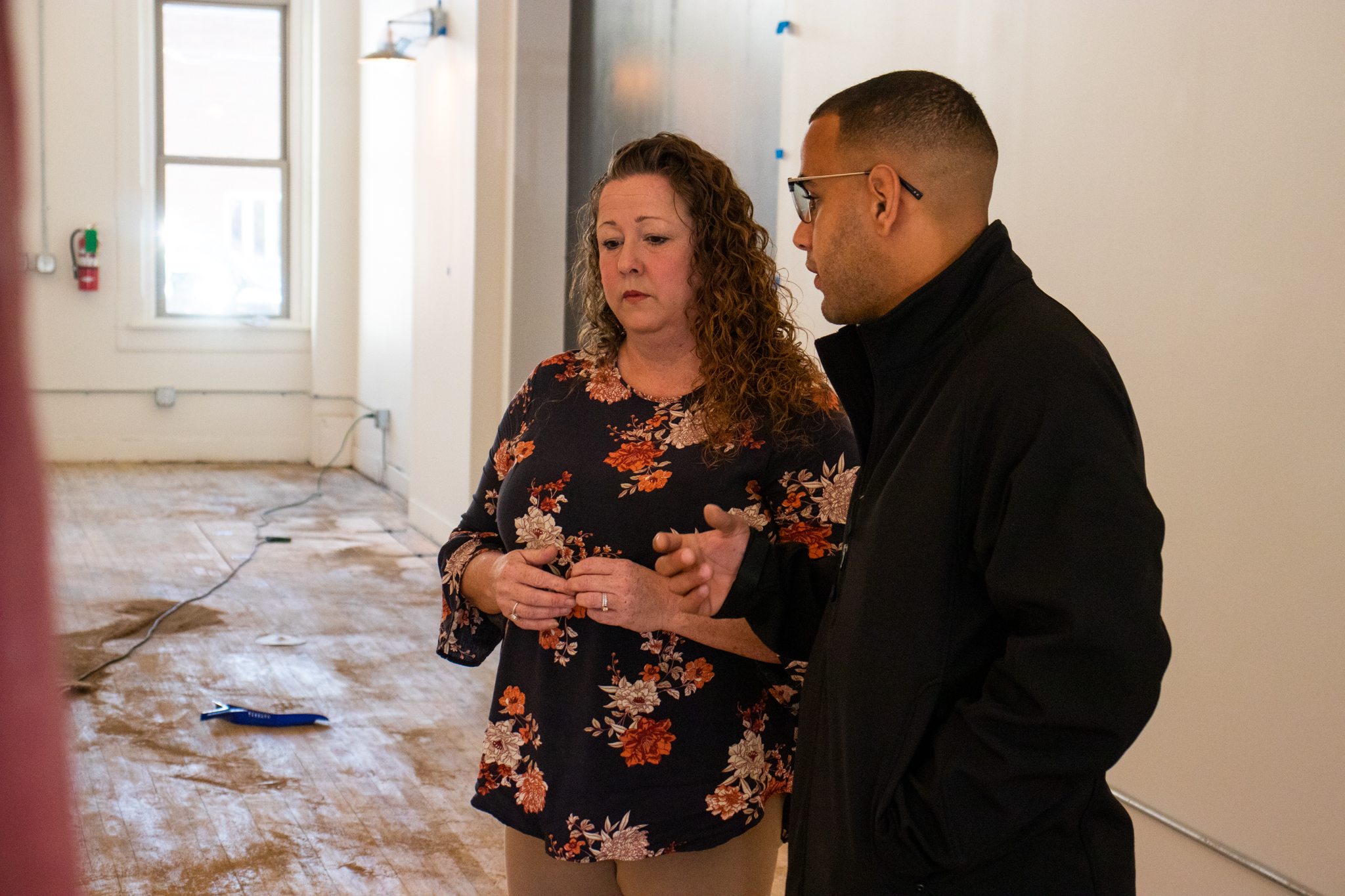 "Barb and Farm Charm are going to add to the bustling retail scene in the Opera Block that already includes amazing stores like Glitter & Grit at the Opera and the upcoming Queen of Hearts Fine Chocolates & Gifts," said Keyne Strickland, Small Nation Leasing Manager. "Barb's passion, uniqueness, and industry knowledge are all assets to the downtown community. I can't wait to shop here just in time for the Christmas season!"
Farm Charm will celebrate their opening on Friday, October 21 at 131 S. Main St. and is currently taking vendor inquiries to increase the variety of goods offered to customers. For more information and updates, follow on Facebook at Farm Charm and Instagram at @farmcharm.vintage or call them at 937-652-7426.