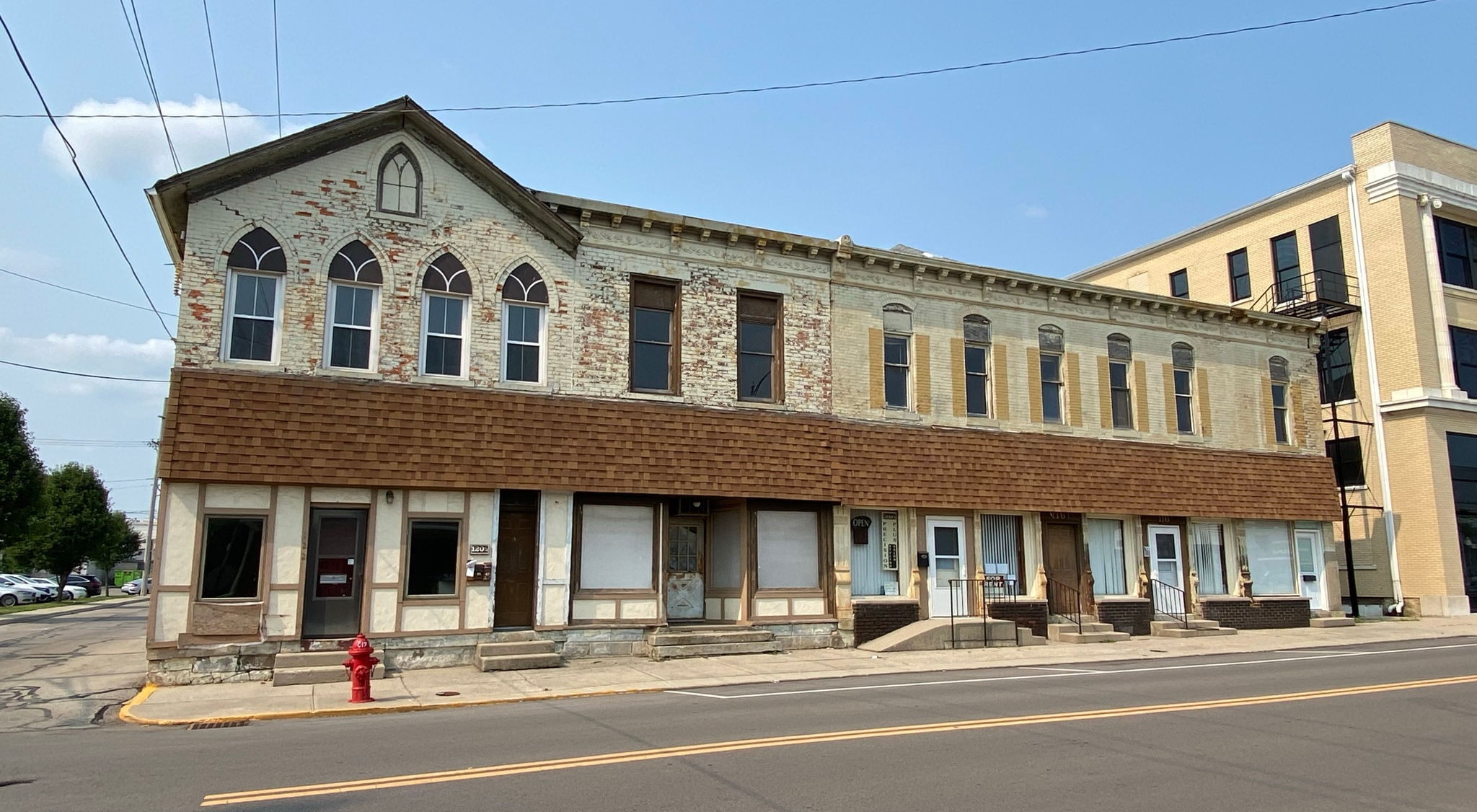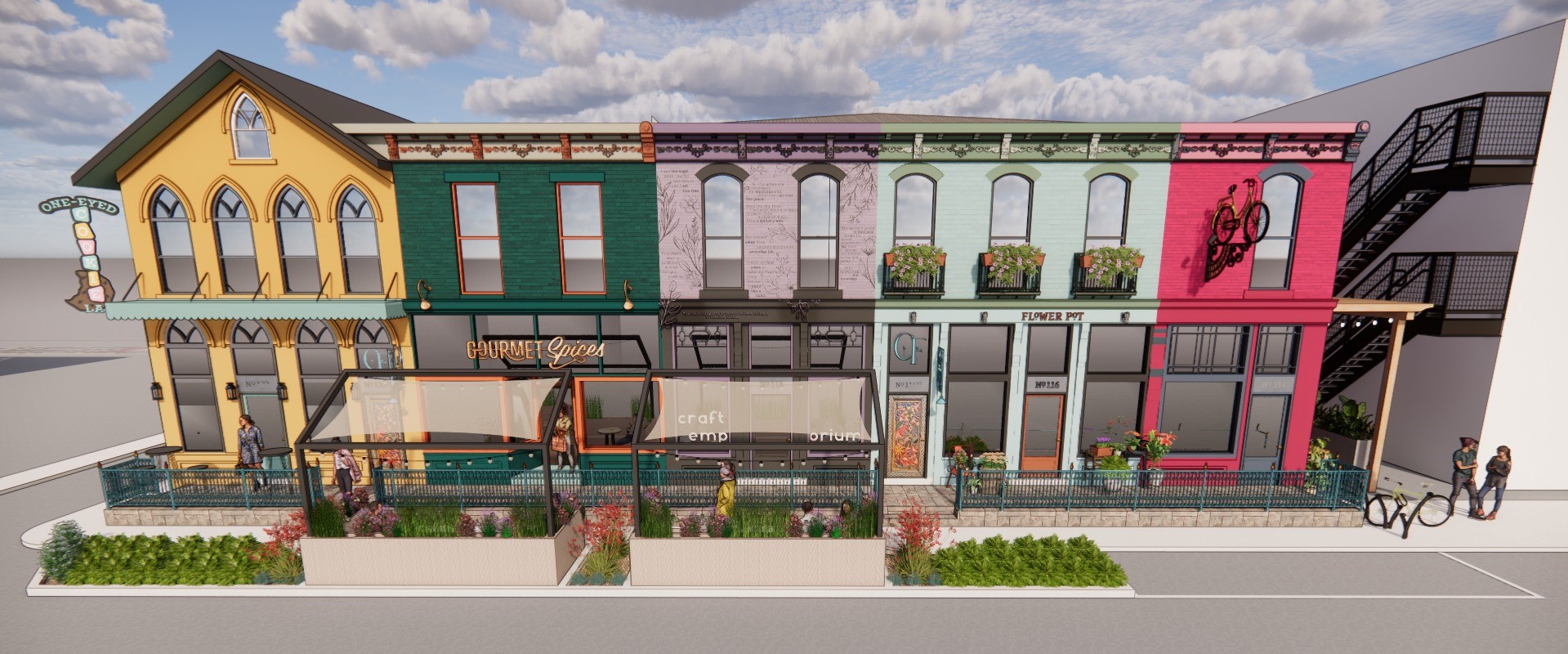 August 25, 2022 – Small Nation is pleased to introduce its newest project, Rainbow Row Bellefontaine, located at 114-122 Chillicothe Avenue. The group of five brick buildings and seven loft apartments will pay homage to Charleston, South Carolina's Rainbow Row that includes 13 18th century historic homes located near the harbor, all brightly colored in their own pastel hues.
The building was purchased by Small Nation in August of 2021 and work quickly begun. The building is one of the oldest in Downtown Bellefontaine, with the westernmost building built before 1864. The structure has features unique to small-town Ohio, beginning with its small footprint for retail spaces and upper-floor residential. Five street-level storefronts make up the first level with a design that allows for flexible retail spaces. Seven efficiency residential units will be offered on the second floor with plans for short-term rentals.
"When I think of Charleston, South Carolina I think of historic, colorful and fun – and one of my favorite places to visit," said Jason Duff, Founder and CEO of Small Nation. "Charleston's personality will be honored right here in Downtown Bellefontaine through Rainbow Row Bellefontaine."
Inspired by Charleston's Rainbow Row, the building will be treated as individual storefronts with each one having its own color and identity versus the bulk, one color, one accent approach. This aspect, in addition to exploring the option for porch railings and pineapple finials on the rail caps, led project leaders to the southern charm of Charleston, paying homage to the original Rainbow Row. The pineapple is used, much like in Bellefontaine, as a symbol of Charleston representing hospitality.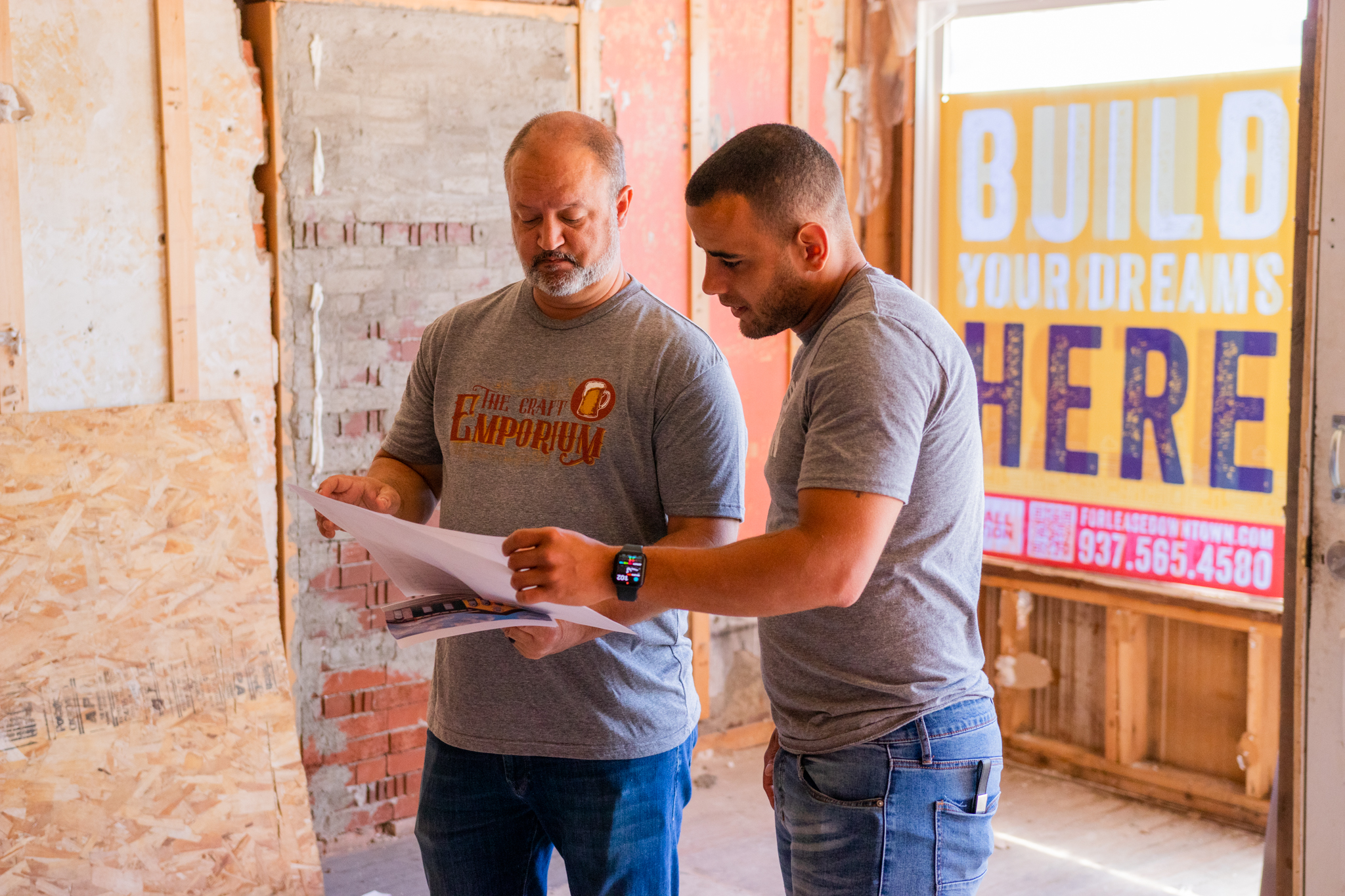 A beautiful and historic slate roof has been completely restored atop the building by the Durable Slate Company. Durable Slate, out of Columbus, specializes in slate, clay-tile, and copper roofing. Lee's Roofing & Spouting is working to install a new metal roof and Duralast roof on the remainder of the property.
The Craft Emporium, Bellefontaine's first retail craft beer store, will be the first tenant to open in the newly-renovated storefronts with plans to open its doors later this fall. Owner Brian Harmon will offer unique and hard-to-find craft and microbrews, as well as a variety of wines, beer glasses and other branded apparel items rotating on a seasonal basis.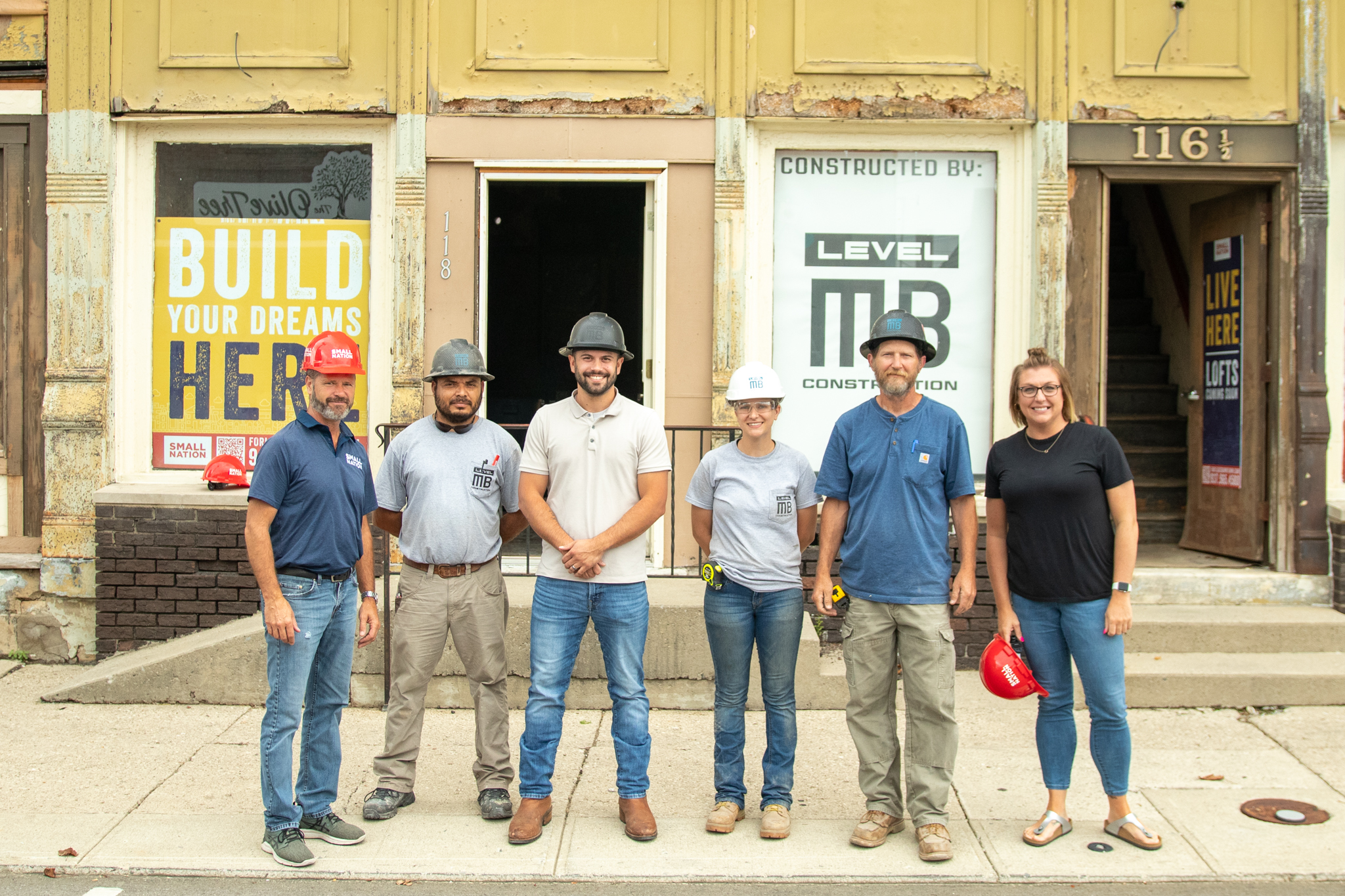 The building will also house a local artist and a fine art gallery with artwork, pottery and classes for residents and visitors that will be announced soon.
The project was designed by architects and designers from Revival Design Studio and construction has commenced with Level MB Construction, scheduled for completion by the end of the year.
For updates on Rainbow Row Bellefontaine's progress and information on leasing spaces, follow along on Facebook at Rainbow Row Bellefontaine and on Instagram at @rainbowrowbtown.
For leasing and space inquiries, please contact Leasing Manager Keyne Strickland at 937-565-9944 or e-mail keyne@smallnationstrong.com.