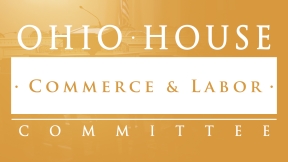 Bellelfontaine, OHIO – Today, Small Nation Founder & CEO Jason Duff submitted testimony in support of Ohio House Bill 669, which features a variety of provisions to support the independent restaurants and downtowns across the state of Ohio. The bill was introduced by Reps. DJ Swearingen and Jeff LaRe. Additionally, one of the co-sponsors was Rep. Jon Cross, who represents part of Logan County, of which Bellefontaine is the county seat.
The bill has several elements to it, whose aim is to expand the ability of restaurants to increase capacity and sales despite the Covid-19 pandemic currently gripping the country. Some of the provisions include the ability of restaurant owners to utilize their entire property to serve guests, making to-go and delivery of alcoholic beverages permanent, and allow restaurants to utilize public and private areas adjacent to their restaurants to serve customers.
"The concepts in this bill represent innovative thinking to help support independent restaurants in this difficult time," said Duff. "For most downtowns, restaurants are the lifeblood that drive a lot of the foot traffic and energy. We should be doing all we can to give restaurant owners as many tools as possible to be successful."
Today's hearing was the first before the Ohio House Labor & Commerce Committee, led by Chairwoman Rep. Gayle Manning, Vice Chair Rep. Bill Dean, and Ranking Member Rep. Michele Lepore-Hagan.