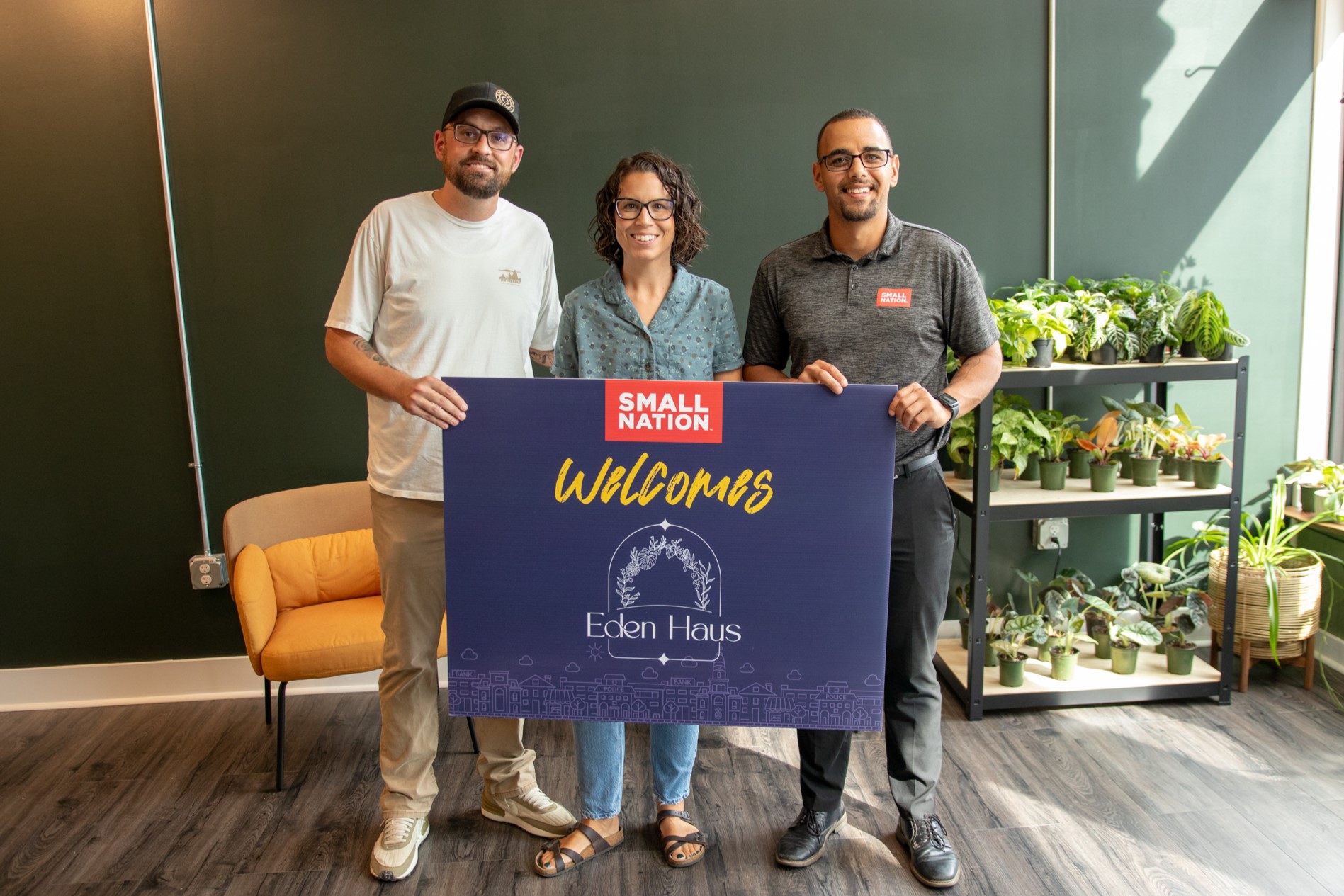 September 12, 2023 – The last storefront in the newly completed Rainbow Row Bellefontaine will soon be occupied as a new plant shop will be moving in. Eden Haus, owned by Kaity Overmyer, will feature a selection of specialty houseplants and accessories, taking her longtime hobby and making it into a business.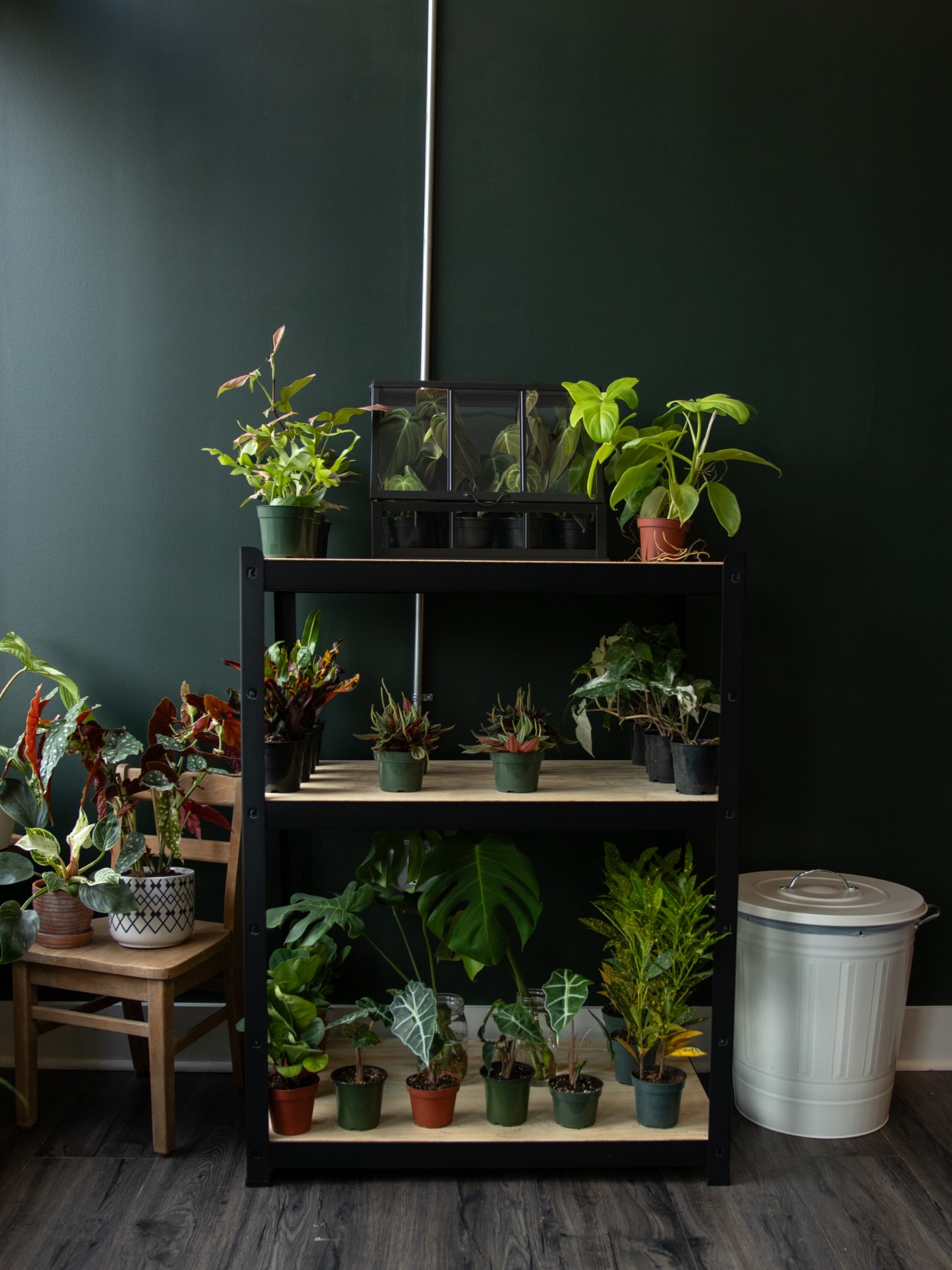 Kaity's love for plants began about four years ago, when she started out with just a couple of succulent-style plants. Quickly, her own houseplant collection grew to around 100 plants. This growth has taught her skills such as cutting and propagating. Now, she's ready to share her collection and these skills with others.
"I decided to open a plant shop because over the past several years, my love for plants, flowers, and nature has grown tremendously," said Kaity.
The shop will be selling house plants and house plant products, including soils, organic insecticides, and fungicides, along with other novelty plant products. The shop is also looking to add additional vendors that will fit the plant shop aesthetic.
"We want people to not just come to our store to buy plants," added Kaity. "We would like them to be successful and have thriving plants, so we will also offer our customers the opportunity to learn how to properly care for their plants and even bring them in if they're having issues in hopes of saving their plants."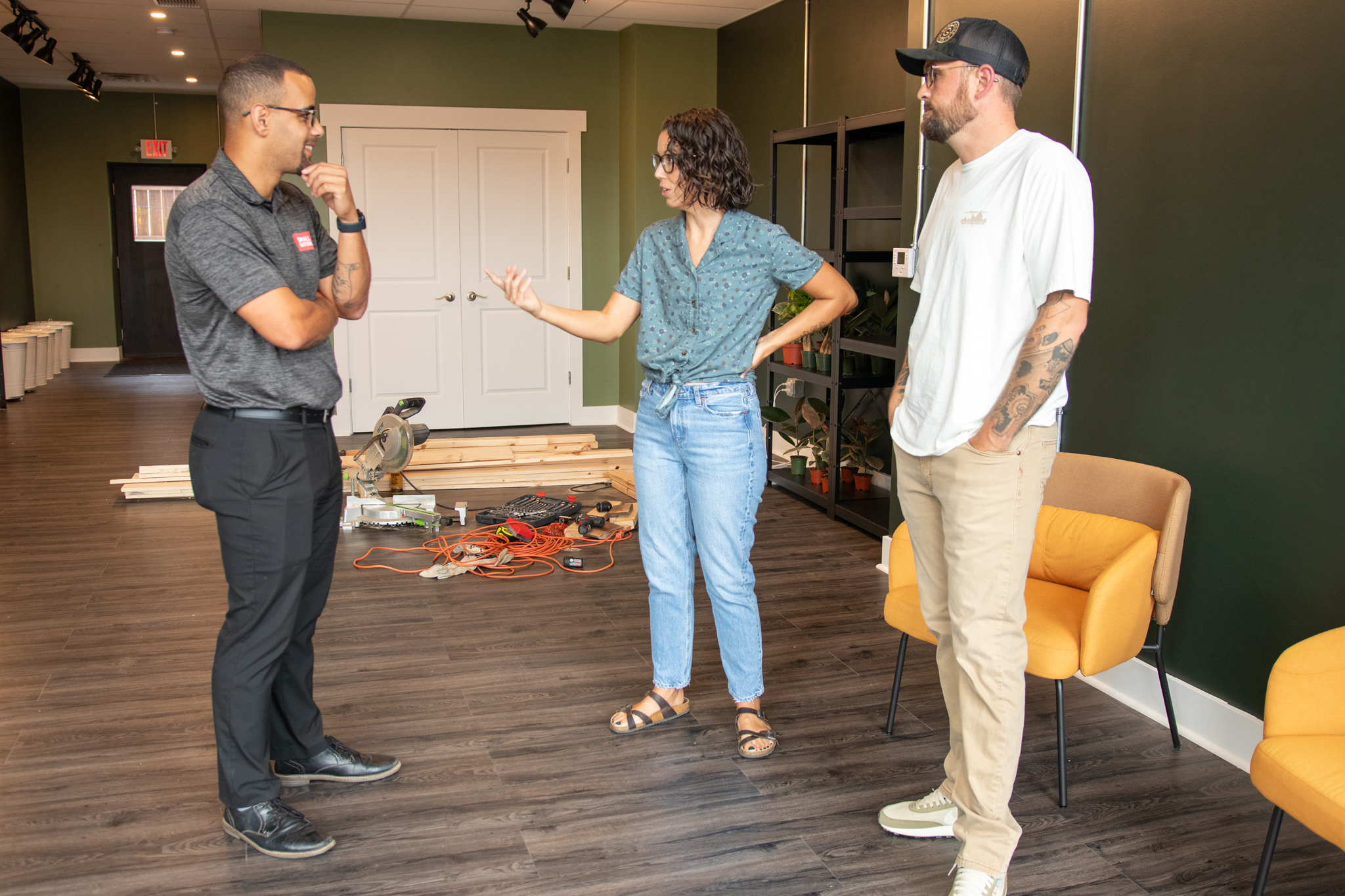 "Eden Haus is the perfect final addition to Rainbow Row Bellefontaine," said Keyne Strickland, Small Nation Property and Leasing Manager. "A plant store puts the cherry on top of a fun, artsy, and unique section of downtown Bellefontaine."
Kaity plants to host workshops for the community to learn about potting plants in the proper soil, making macrame handers, painting pots, and more. The store will also offer pop-up plant sales and invite other plant vendors to provide a larger variety for customers.
Located at 118 W. Chillicothe Ave., Eden Haus will open their doors on October 1st. To learn more, follow them on Facebook.