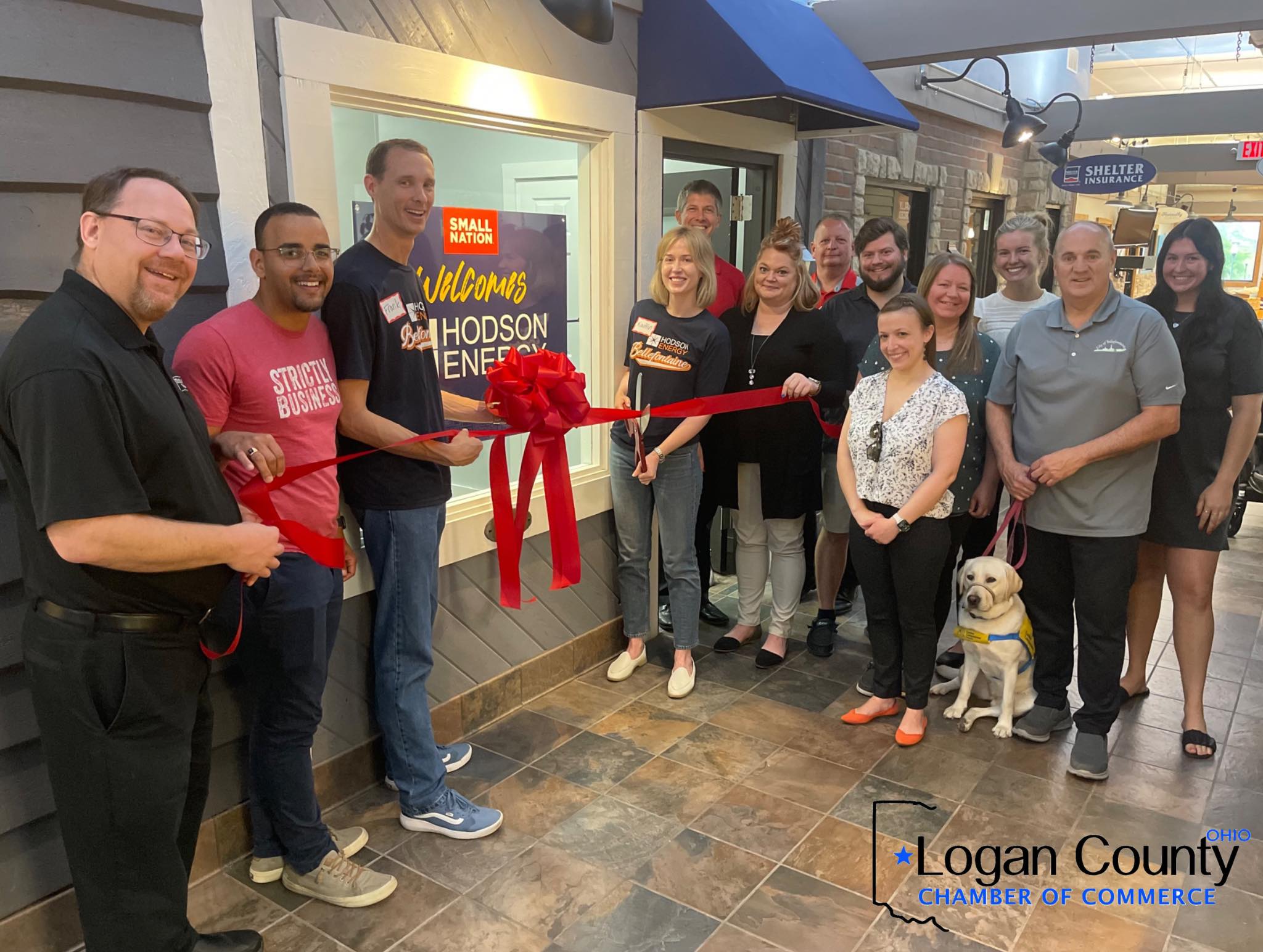 July 7, 2023 – Last week, energy company Hodson Energy celebrated the opening of their Ohio field office in the Main Street Marketplace in Downtown Bellefontaine.
Hodson Energy is a clean energy company focused on developing utility-scale solar assets. The company was founded to support a responsible energy transition while driving economic development in rural and agricultural communities. They do this by helping to build solar farms, which in turn generate power that is sold to the local electric grid. The new Bellefontaine office will be used as a base for Ohio project development operations.
Hodson has 40 projects in the pipeline across ten states including Indiana, Michigan, and Virginia.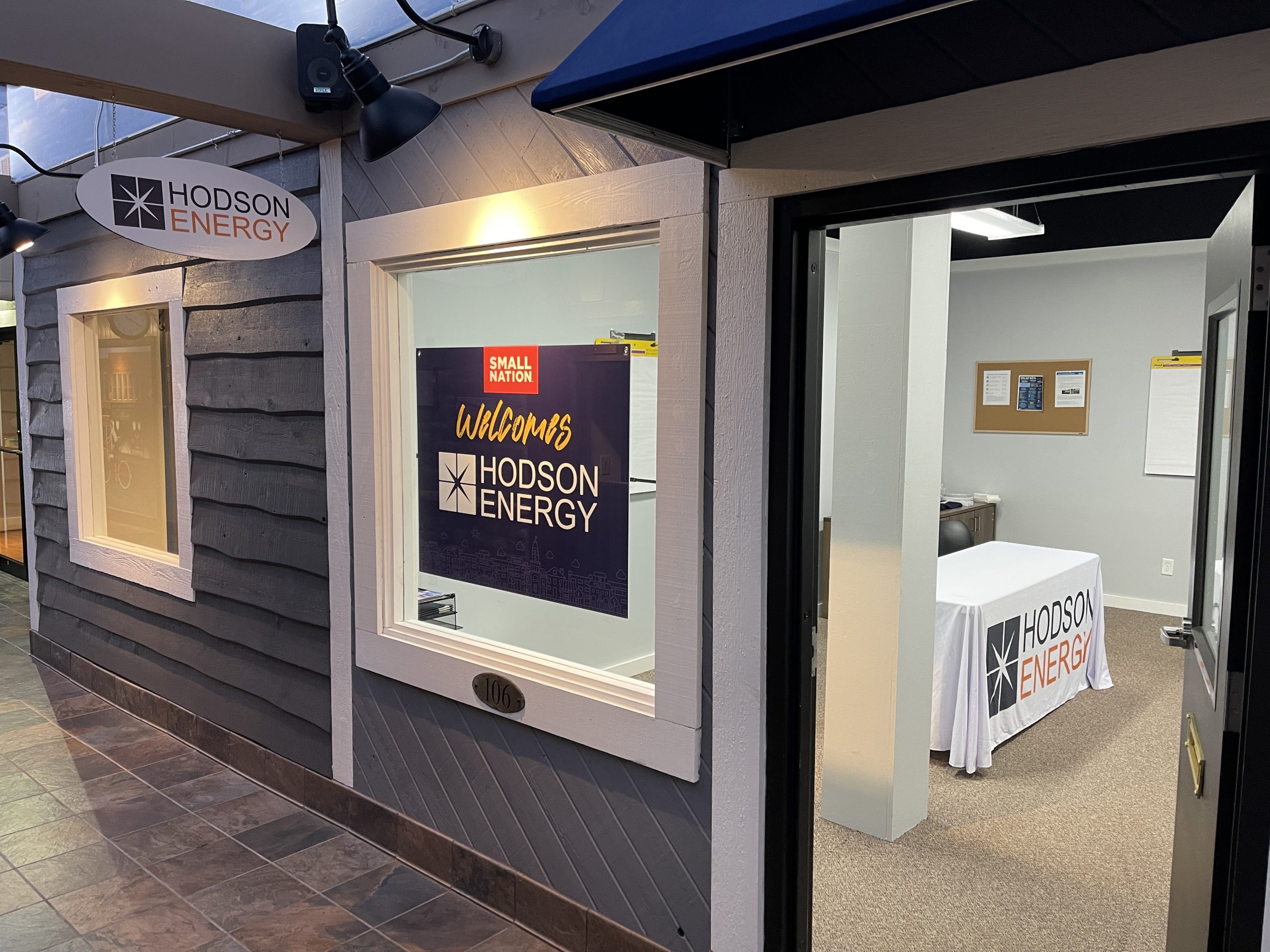 "Our focus goes beyond merely setting up operations," said Kaitlin Savage, Senior Vice President for Project Development. "We understand that the heart of Ohio beats in its rich industrial heritage, particularly in the manufacturing sector, and we are eager to support and enhance this legacy by embracing the transition toward electric vehicles and domestic battery manufacturing."
The mission of the company is to create a future where renewable energy technology supports innovation and strengthens time-honored traditions, all while providing a cost-competitive form of energy generation that ensures their ongoing vitality. Projects seek to have a positive impact on local economies by buying from small businesses, using local civil engineers, and ensuring that workers patronize surrounding restaurants and lodging options in Bellefontaine.
"We take great pride in engaging with local communities," Frank Hopkins, Hodson Vice President for Development, added. "We strive to make the very best projects by listening to stakeholders and then working to ensure a lasting project that the community will be proud of, with long-term economic benefits throughout the project's lifetime."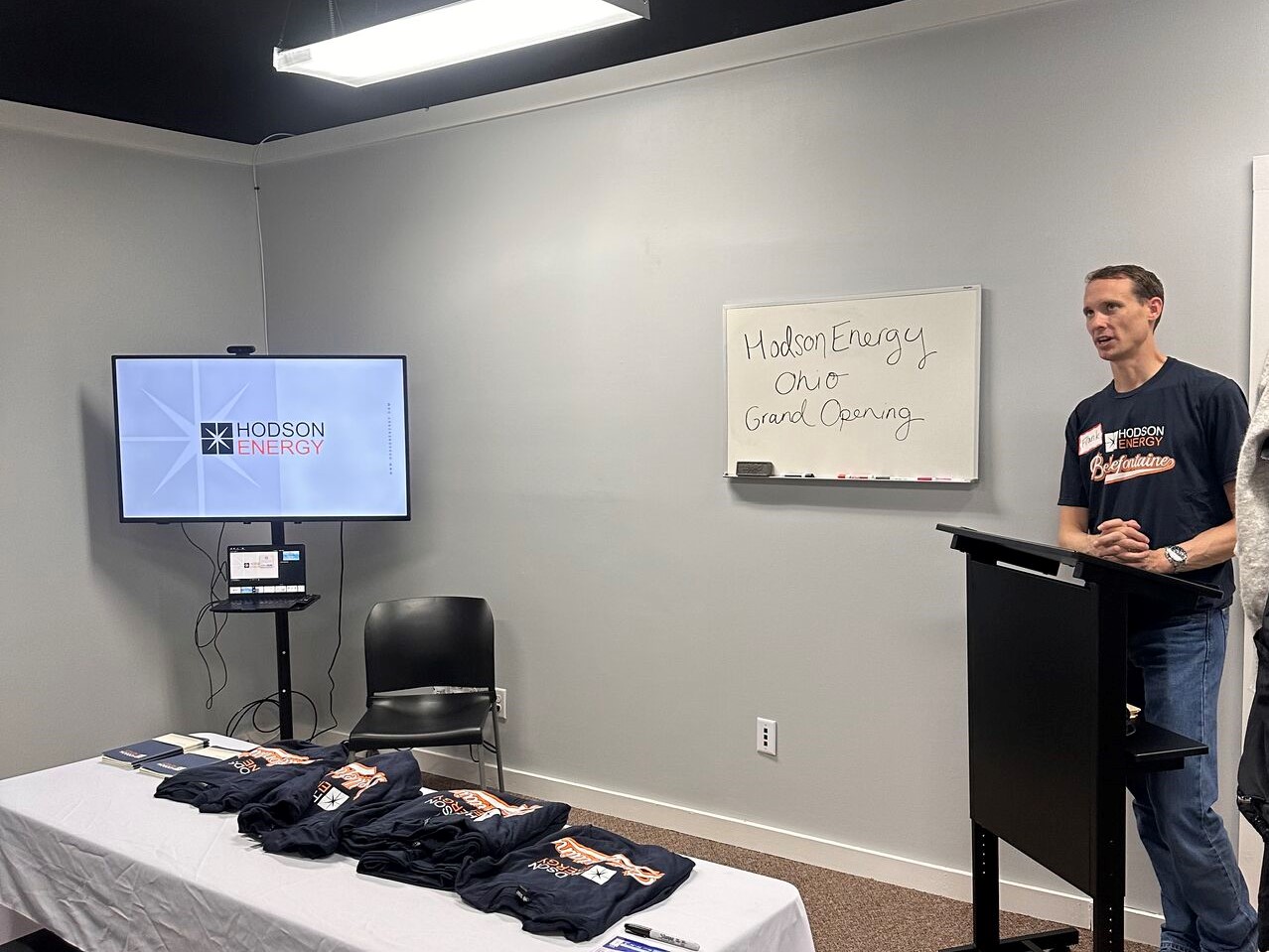 At the office, Hodson plans to host public workshops and community events to support energy technology education for K12 students and existing workforce development initiatives in Logan County and throughout Ohio.
"Hodson is a great addition to the Marketplace," said Keyne Strickland, Small Nation Leasing and Property Manager. "With a goal of supporting and engaging with the local community, their new space provides them the opportunity to educate the community on new technologies and leave a positive impact."
The office is located at Suite 106 of the Main Street Marketplace, 130 S. Main St. in Downtown Bellefontaine. To learn more about Hodson Energy, visit their website at hodsonenergy.com or at Facebook.com/HodsonEnergy.