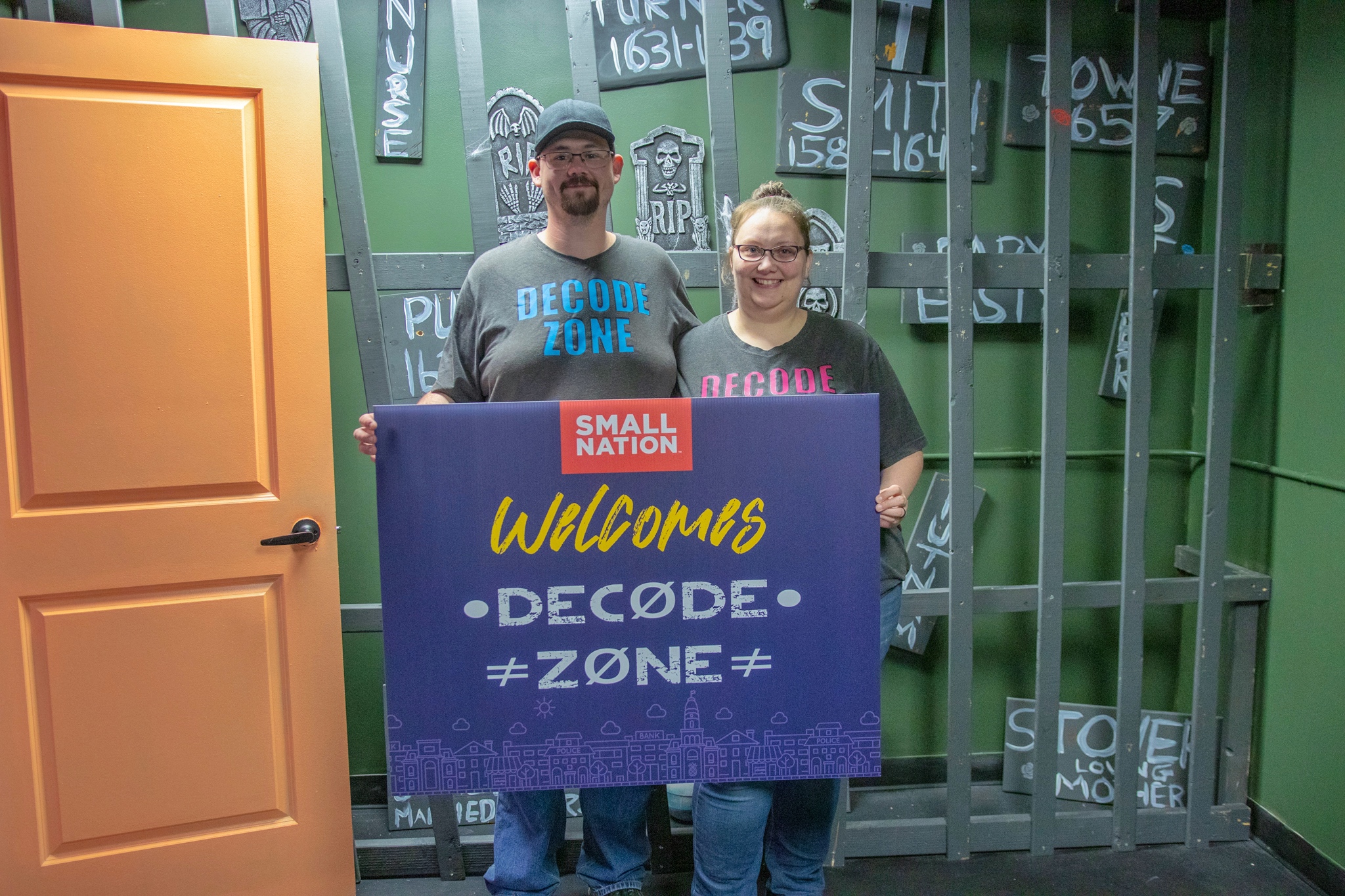 May 19, 2023 – This past weekend, a new escape room opened its doors in downtown Bellefontaine, Ohio. Decode Zone, an enigmatic family-friendly escape room experience, moved into the Main Street Marketplace offering a new and fun activity to the downtown entertainment scene.
Owners Jaron and Janna Schmelzer were inspired to open their own escape room after going through one themselves. Both loving to solve puzzles and create them for others, they decided to put their own spin on the concept.
Escape rooms are an immersive experience where players follow a storyline and use clues to break out. Rooms have various themes with puzzles for players to solve. They became popular in the early 2010s. Decode Zone is the first escape room in Bellefontaine.
"One thing that makes us unique is the themes of our rooms," said Janna. "We really try to think outside of the box and constantly come up with new ideas."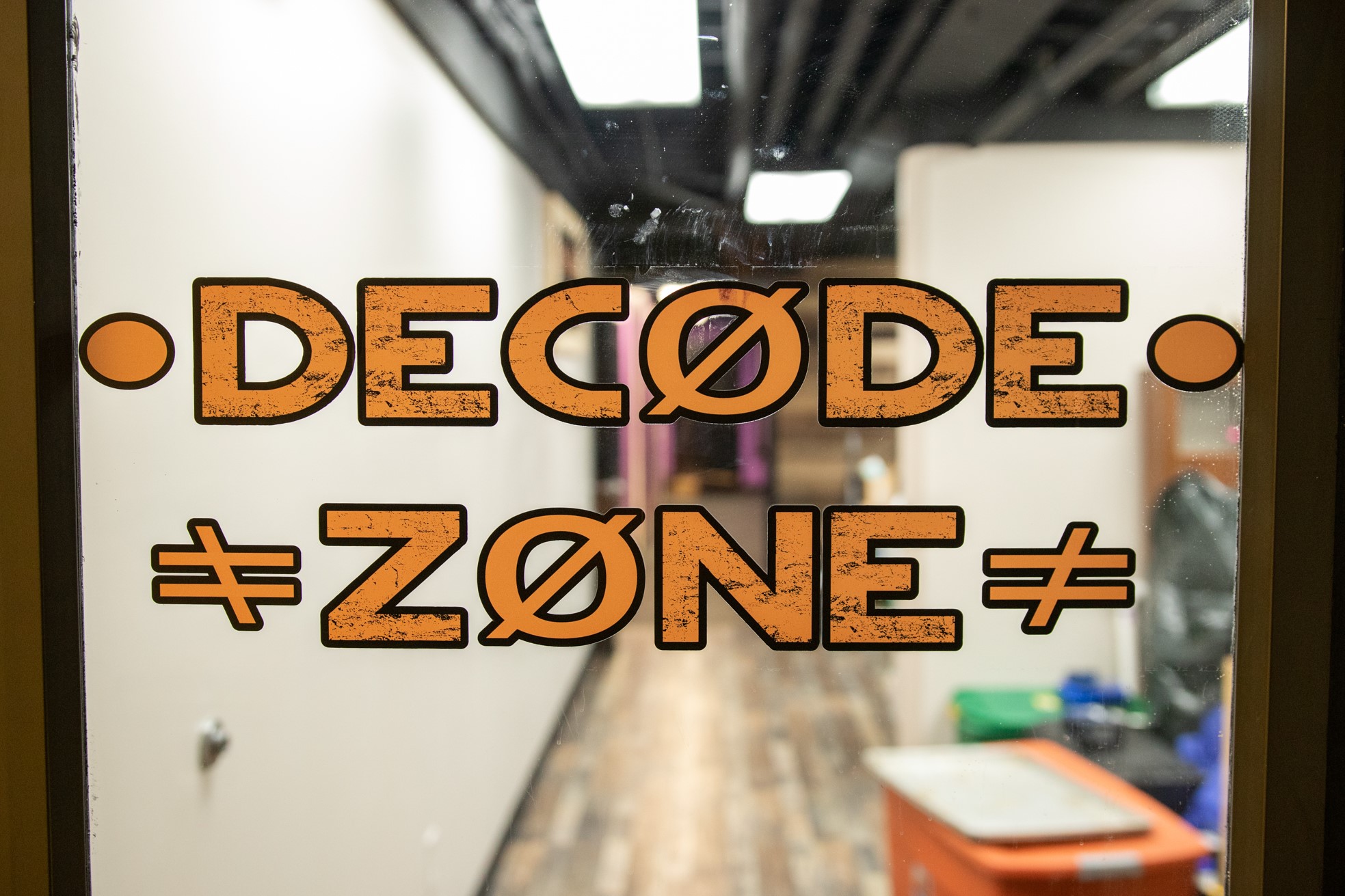 Decode Zone originally opened in Urbana, Ohio, and quickly outgrew their space. Looking to grow and expand, Jaron and Janna decided to move their business to downtown Bellefontaine. Working with the Small Nation team, Jaron and Janna were able to find the ideal space and quickly outfit the space for their needs.
In addition to their location in the Marketplace, Decode Zone also offers a mobile escape room option. This opportunity allows groups that can't travel to them to still have the experience and is great for scout troops, schools, churches, and even after proms. The themes of the rooms are always changing as well with a new them every 6-12 months.
Jaron is excited to be a part of the downtown community. "We can't wait for all the collaborations we can have," he said. "We're also looking forward to working with other businesses to create scavenger hunts for their customers this fall and holiday season. The possibilities are endless!"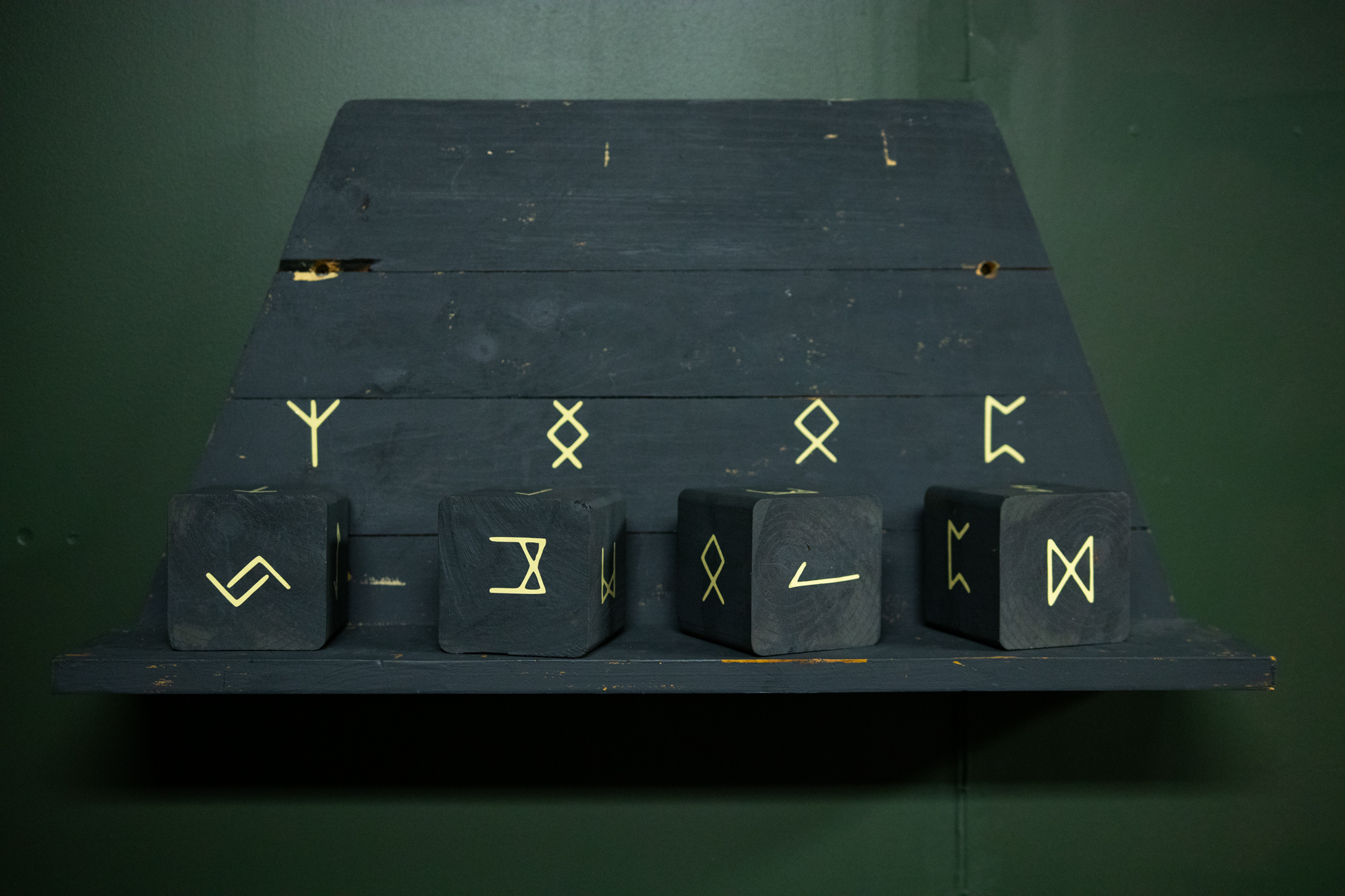 "Decode Zone is adding to the great entertainment options in the downtown that already includes premier axe-throwing venue Axe Ventura and the historic Holland Theatre," said Keyne Strickland, Small Nation Leasing and Property Manager. "With their opening, it just helps even more to make downtown Bellefontaine the perfect family daytrip experience."
Decode Zone is located in Suite B105 of the Main Street Marketplace at 130 S. Main St. in downtown Bellefontaine. For more information and to book a time, visit their website at decodezonegames.com and follow them on Facebook at Decode Zone, LLC.