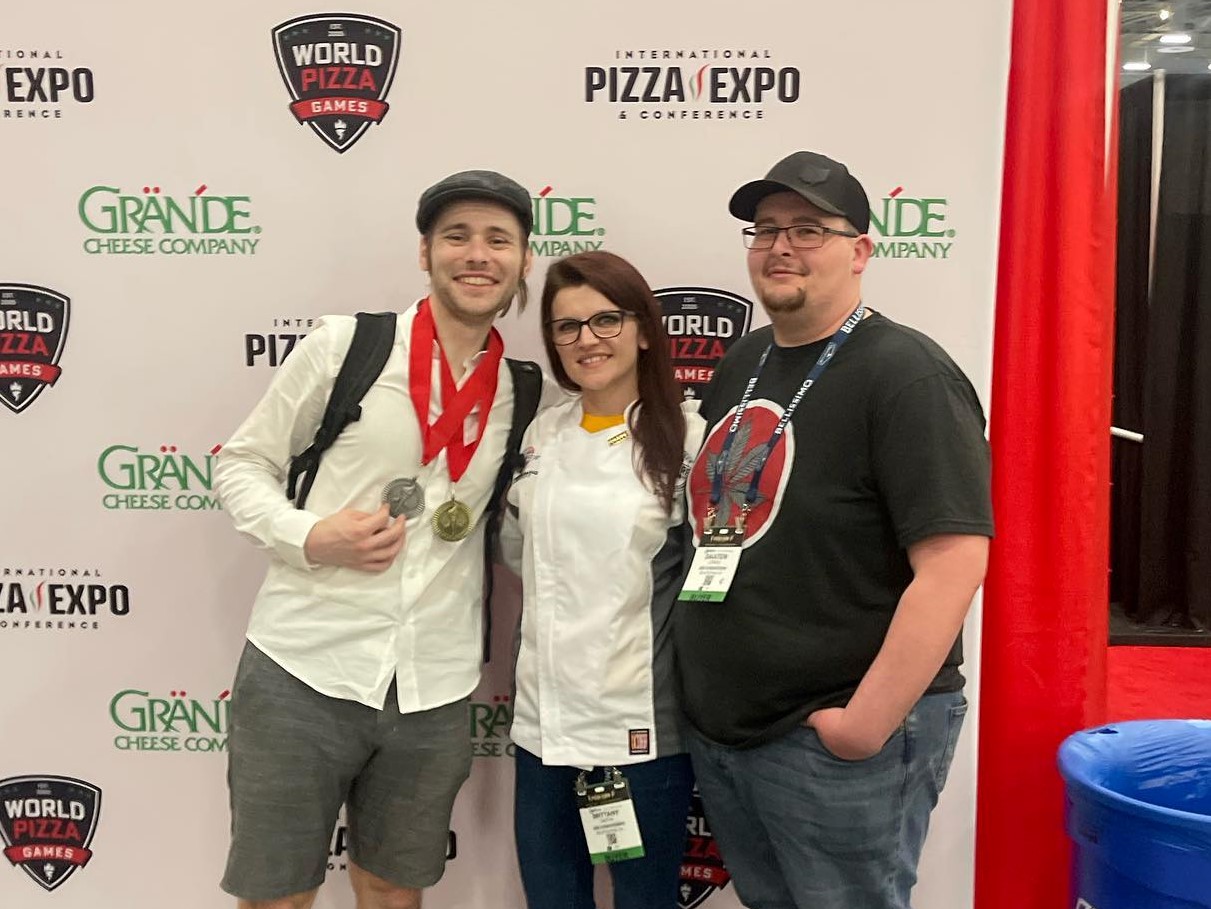 April 6, 2023 – Last week, team members from Six Hundred Downtown Pizzeria in Downtown Bellefontaine, OH, traveled to Las Vegas, NV, to attend the International Pizza Expo & Conference and compete in the World Pizza Games. The expo, which is the largest pizza show worldwide, had a record-breaking year with over 10,000 attendees coming from around the globe.
Six Hundred Manager Nathan Wilson's performance highlighted the trip with a gold metal in freestyle acrobatic dough tossing, an event he's competed in four times prior placing as high as second place. Nathan's win moved him to the masters division, where he competed against four other of the top acrobatic competitors in the world.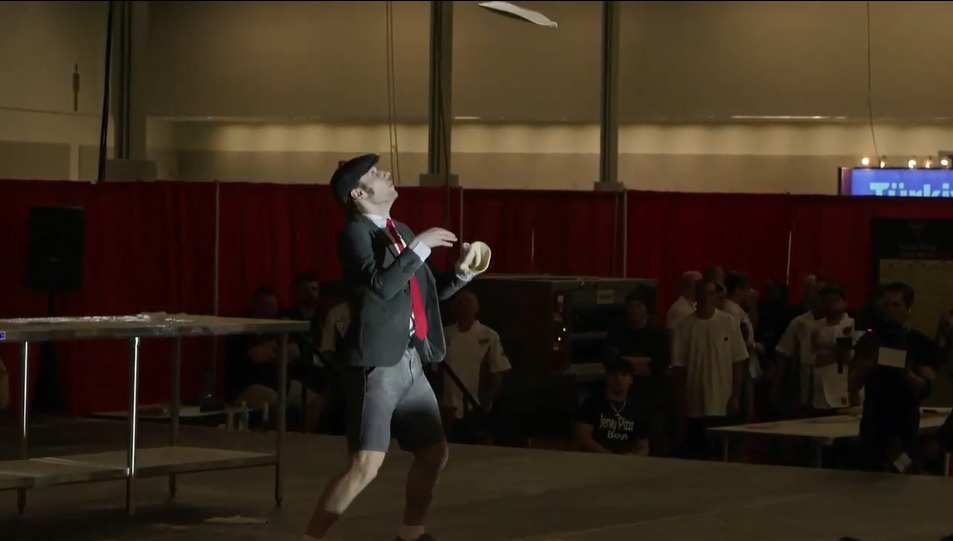 Nathan also brought home a second-place finish in the fastest dough stretch, taking five medium pizza doughs and stretching them to full size. He previously has won twice in largest dough stretch.
"This is a very proud moment for me," Nathan said. "I'm so proud to be able to represent Six Hundred and the Downtown Bellefontaine community in Las Vegas and bring this award back to them. Much love to everyone that's been with me on this journey."
Manager Daulton Cornell competed in the International Pizza Challenge, baking his own non-traditional pizza recipe. He has previously won gold in his division for his Mad Hatter recipe, a pizza available on the menu at the restaurant.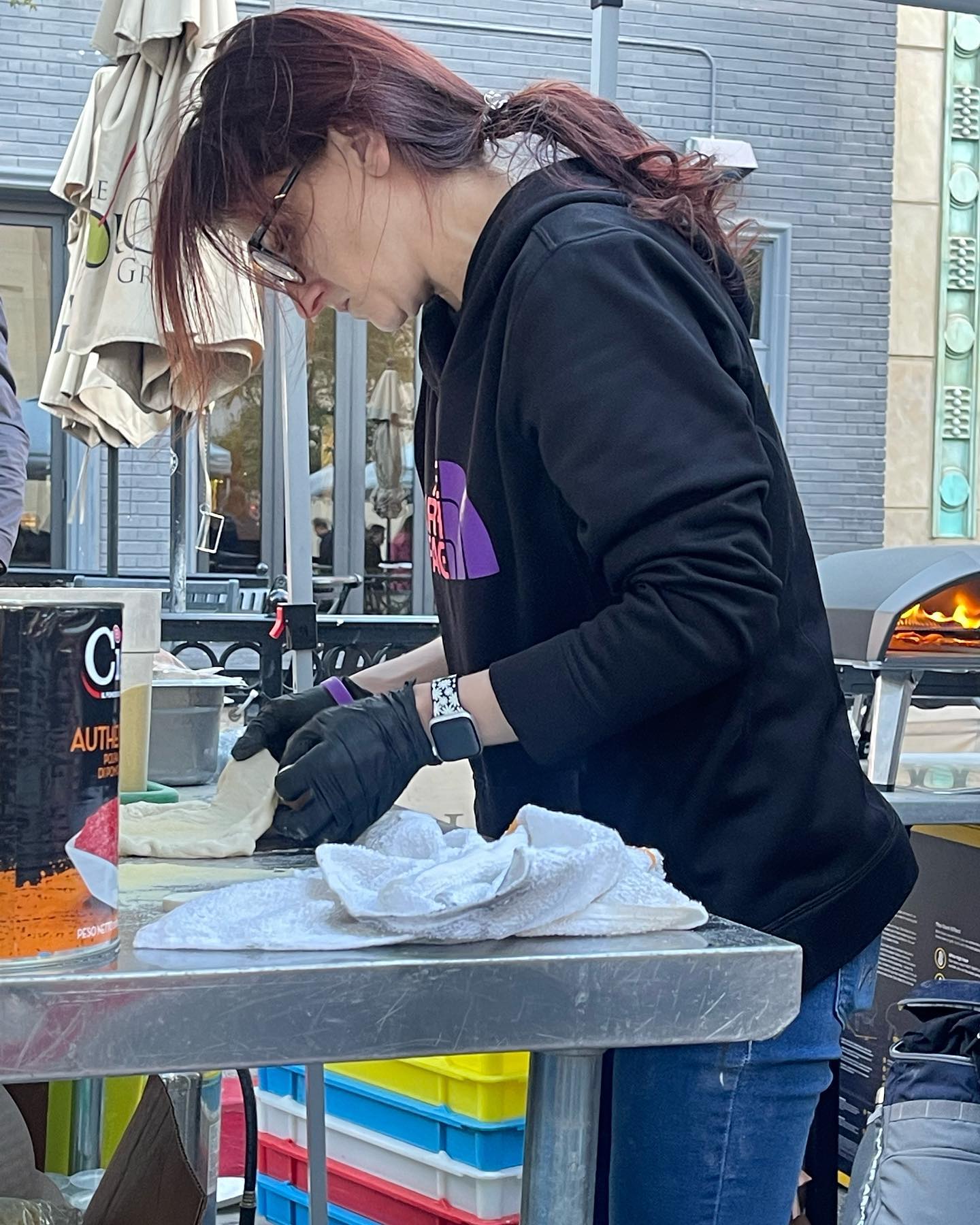 Owner Brittany Saxton partnered with 20 other pizza chefs in a pizza baking party to raise funds for the Slice Out Hunger organization, raising money for hunger relief efforts in the United States. As a member of the World Pizza Champions team, Brittany also worked with the Make-A-Wish Foundation to raise over $42,000 for the non-profit at the expo. The World Pizza team has been able to grant 10 kids wishes over the last year.
"Working with Slice Out Hunger and Make-A-Wish has been such an honor, being able to give back by doing what I love most – making pizza," said Brittany. "The Pizza Expo is the week pizza people wait for and I loved getting to spend it with these two amazing organizations.
Later this month, Brittany and the team at Six Hundred will partner with local food banks to hold their own Slice Out Hunger events. Six Hundred provides over 150 slices of pizza to each organization each year to help with local hunger relief.
Six Hundred Downtown opened in Downtown Bellefontaine in 2011. Their world famous and award-winning pizzas are baked in old world brick ovens at 600 degrees. Learn more at https://600downtown.com/.