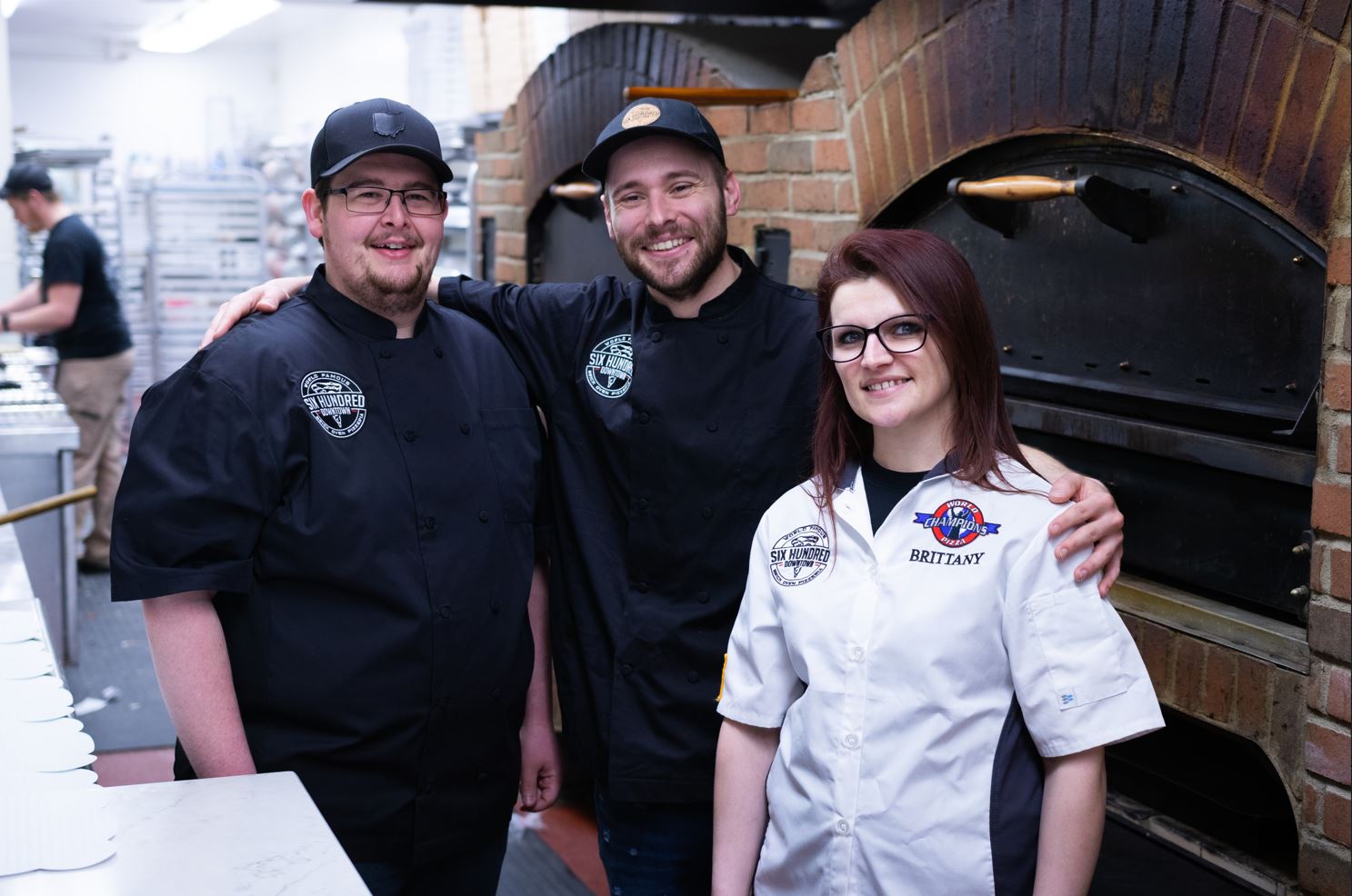 March 23, 2023 – Next week, team members from Six Hundred Downtown will once again head to Las Vegas, NV, to attend the International Pizza Expo & Conference and compete in the World Pizza Games. Owner Brittany Saxton and managers Nathan Wilson and Daulton Cornell will travel to Vegas on March 28 – 30 for the pizza convention and games.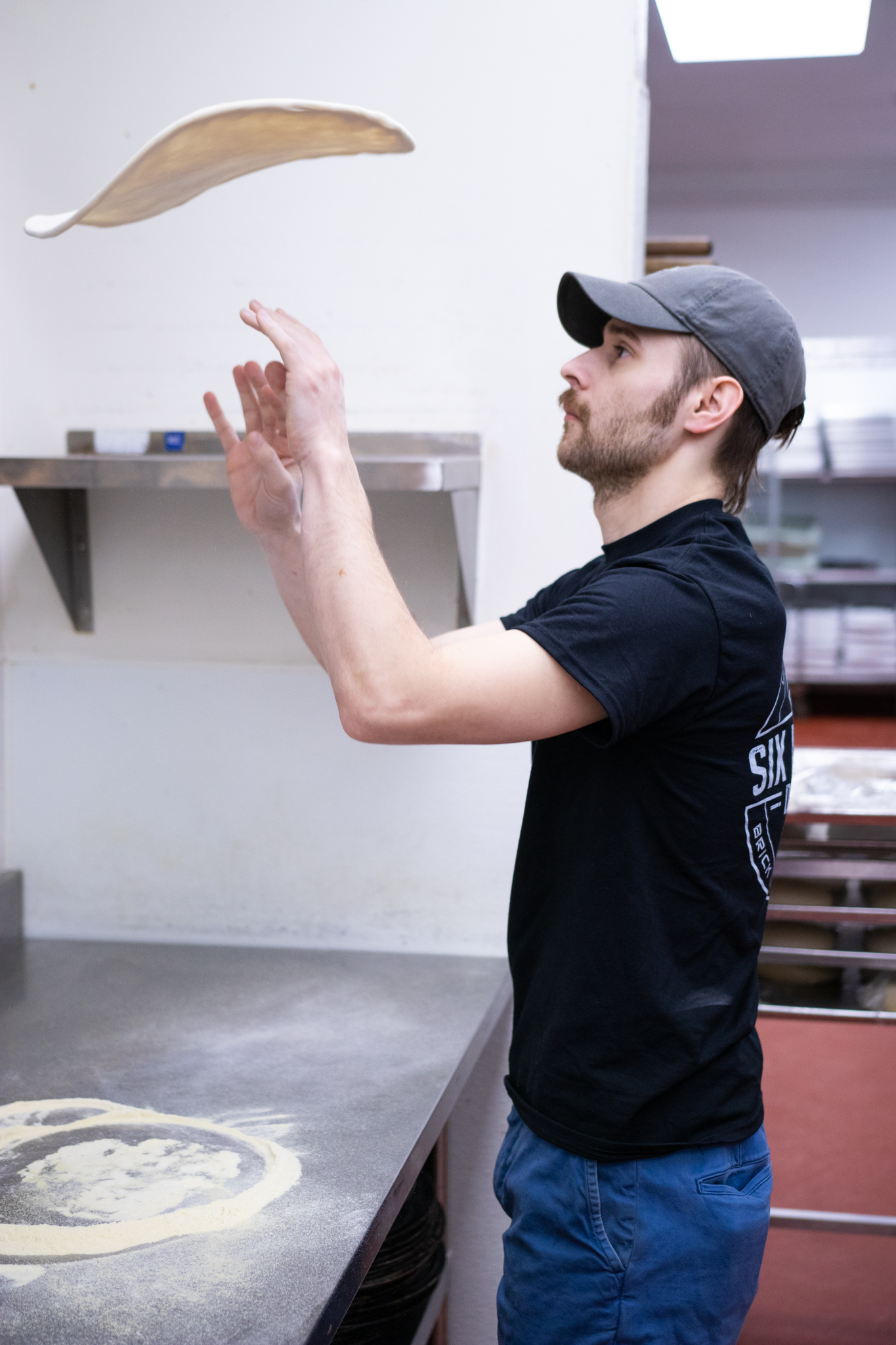 The 39th Annual International Pizza Expo is the largest pizza show worldwide. Each year, thousands of pizzeria professionals attend the expo to meet with global pizza suppliers, attend educational sessions led by the industry's top professionals, and compete in national competitions. The World Pizza Games at the expo tests various skills and the International Pizza Challenge is the largest U.S. pizza-making competition.
Manager Nathan Wilson is attending to compete in the World Pizza Games skills challenges and is looking to bring home another largest dough stretch title, an honor he has won twice, most recently in 2021. Nathan, who is known for his unique acrobatic dough tossing ability, is also competing in freestyle acrobatic dough tossing and fastest dough tossing.
Daulton Cornell will be competing in the International Pizza Challenge, coming up with the best non-traditional California-Style pizza this year. Daulton has previously won gold in his division for his Mad Hatter pizza in 2014, a pizza available in the restaurant. "The Pizza Challenge brings back great memories of sharing the Mad Hatter with others," Daulton said. "This is an opportunity to bring back another award-winning pizza for our menu to share with our loyal customers."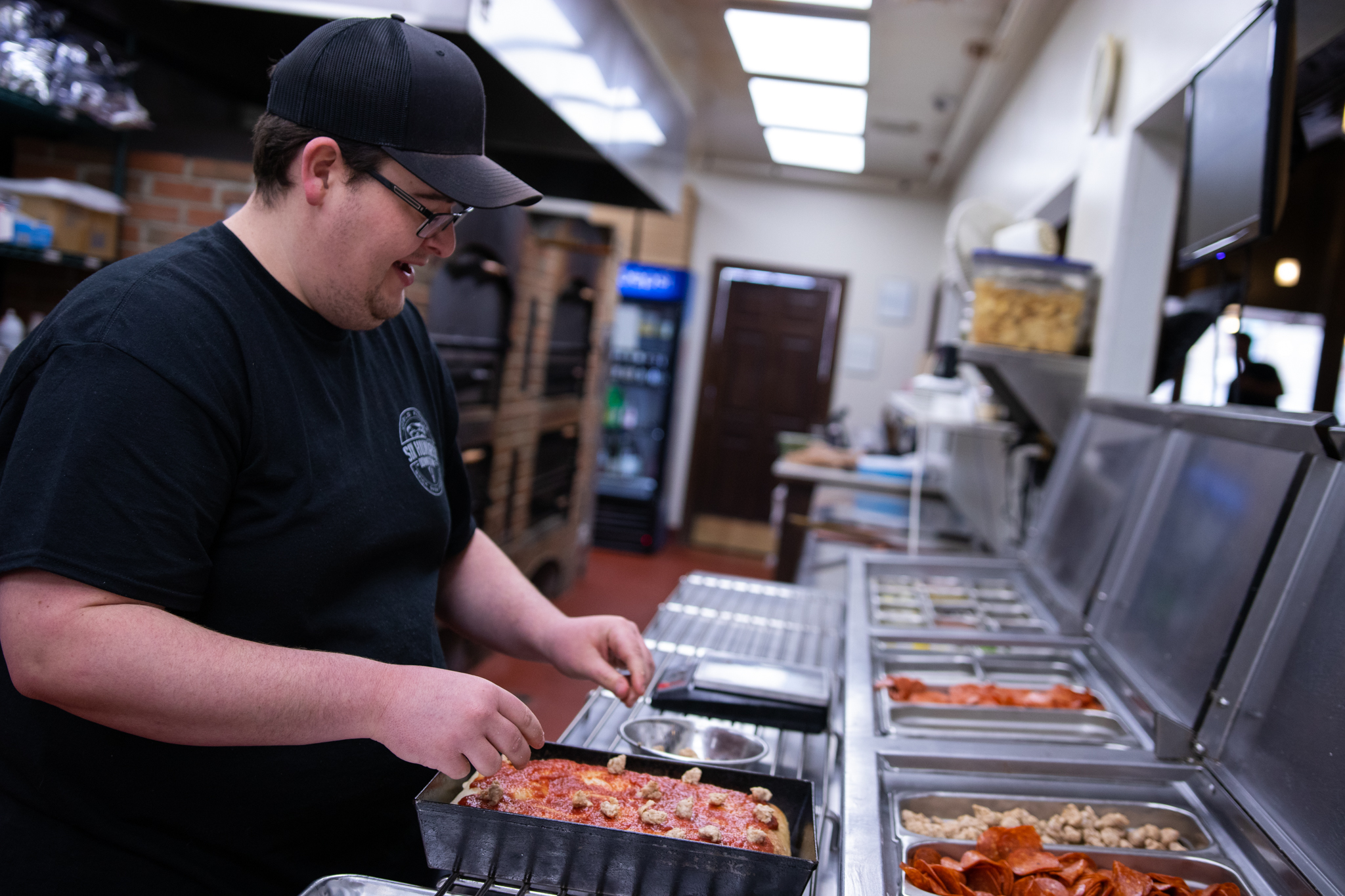 Six Hundred owner Brittany Saxton has previously won five world pizza championship honors at the games and is a two-time world recorder holder in the fastest dough tossing competition. At the expo, Brittany will be representing her business and participating in a Slice Out Hunger pizza baking party.
"Slice Out Hunger is an organization with a mission that I am deeply passionate about and committed to," said Brittany. The non-profit has raised over $1.3 million for hunger relief efforts in the US since 2009 and donates food from pizzerias to local hunger relief organizations. At the International Pizza Expo, Brittany will join 20 other pizza chefs at a large pizza baking party to raise funds for the organization and donate pizzas to those in need.
Later in April, Brittany and the team at Six Hundred will hold their own Slice Out Hunger event, partnering with the local Lutheran Center and Second Harvest Food Bank. This yearly donation made by Six Hundred provides over 150 slices to each organization. "This is one of our favorite ways to give back to the community. We have such a sense of pride knowing that we can use our passion to help others in this community," added Brittany.
Six Hundred Downtown opened in Downtown Bellefontaine in 2011. Their world famous and award-winning pizzas are baked in old world brick ovens at 600 degrees. Learn more at https://600downtown.com/.