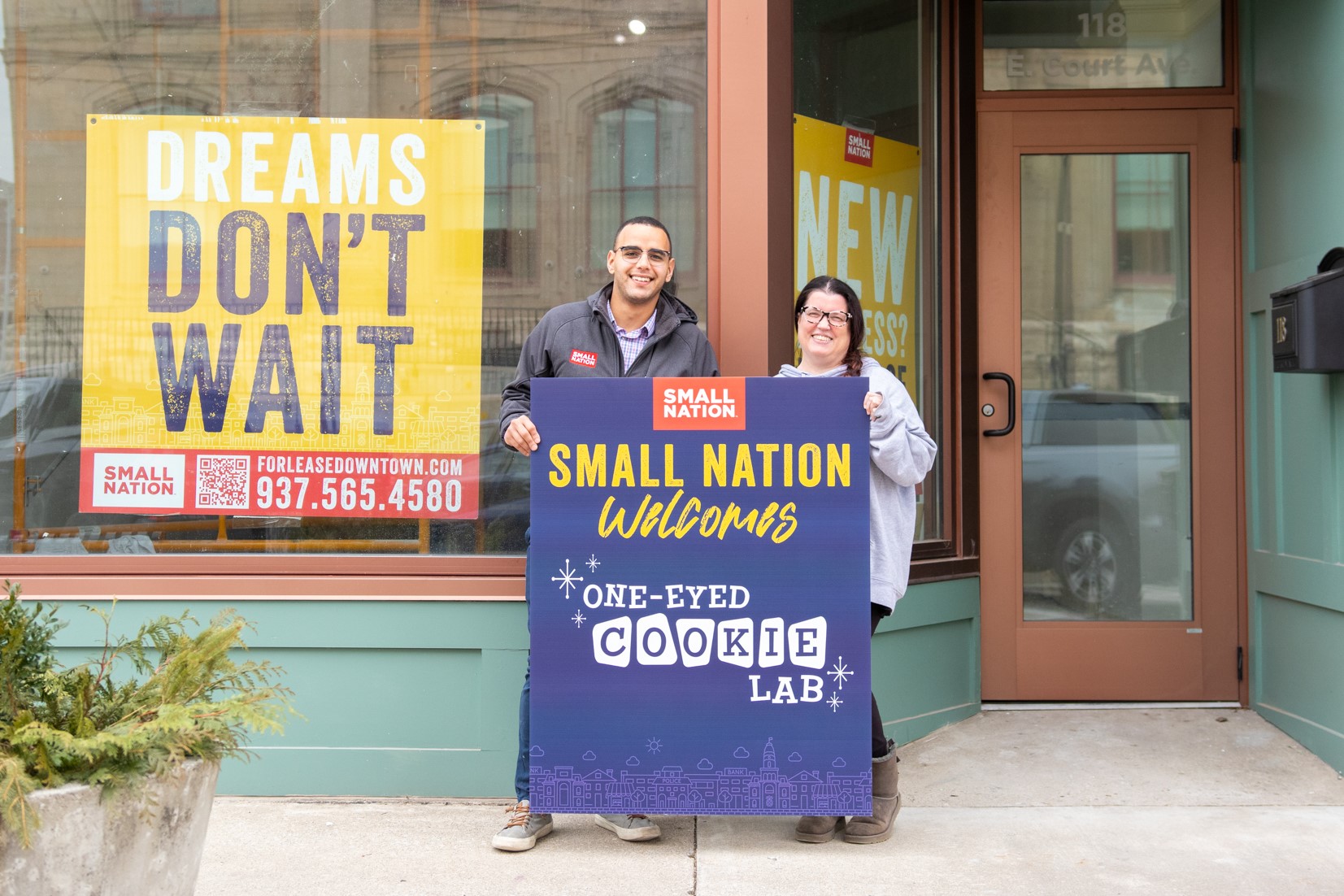 February 17, 2023 – Later this spring, Jennifer Rachek will be bringing her signature cookies to a storefront in the Historic Opera Block in Downtown Bellefontaine. Her business, One-Eyed Cookie Lab, will be opening a brick-and-mortar store after two years of baking at home and selling in local stores and at markets and events.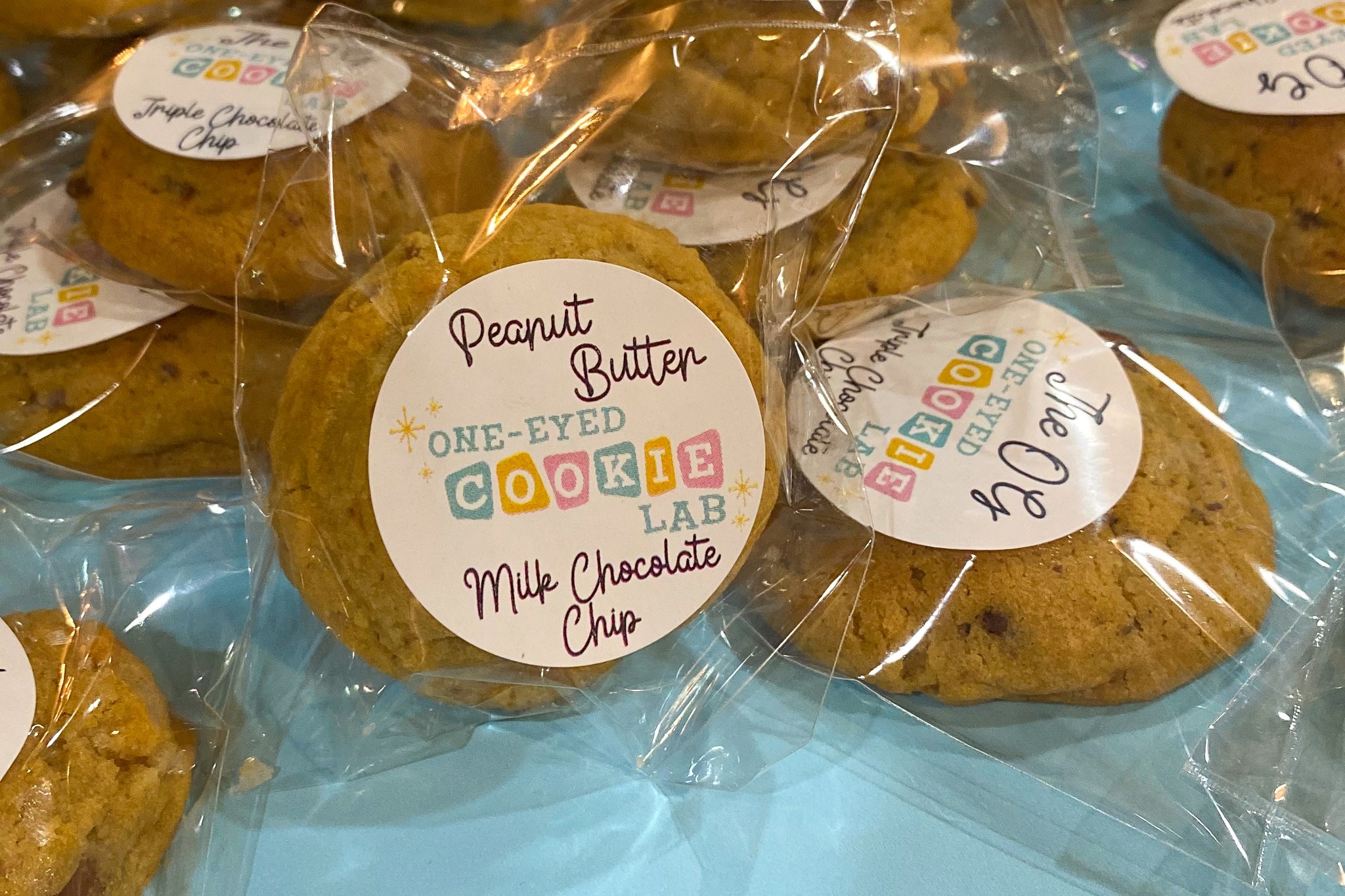 Owner Jennifer Rachek began baking as a little girl with her grandma with the dream of creating baked goods as good as hers. With COVID came less of a commute and gave her more time to perfect her cookie recipe. With encouragement from friends and coworkers, she started One-Eyed Cookie Lab and made her cookies available to everyone.
"Most of our cookies weigh in around a quarter pound," said Jennifer. "We use premium ingredients that are locally sourced whenever possible. All ingredients are things we're comfortable feeding our own family like local honey, pure vanilla, unbleached flour, and farm fresh eggs. We never use any artificial colors or flavors."
In addition to cookies, One-Eyed Cookie Lab will offer ice cream, ice cream sandwiches, and other fun items. The shop will also have a space welcoming to children to have small birthday parties, baby or bridal showers, craft events, or any other activity.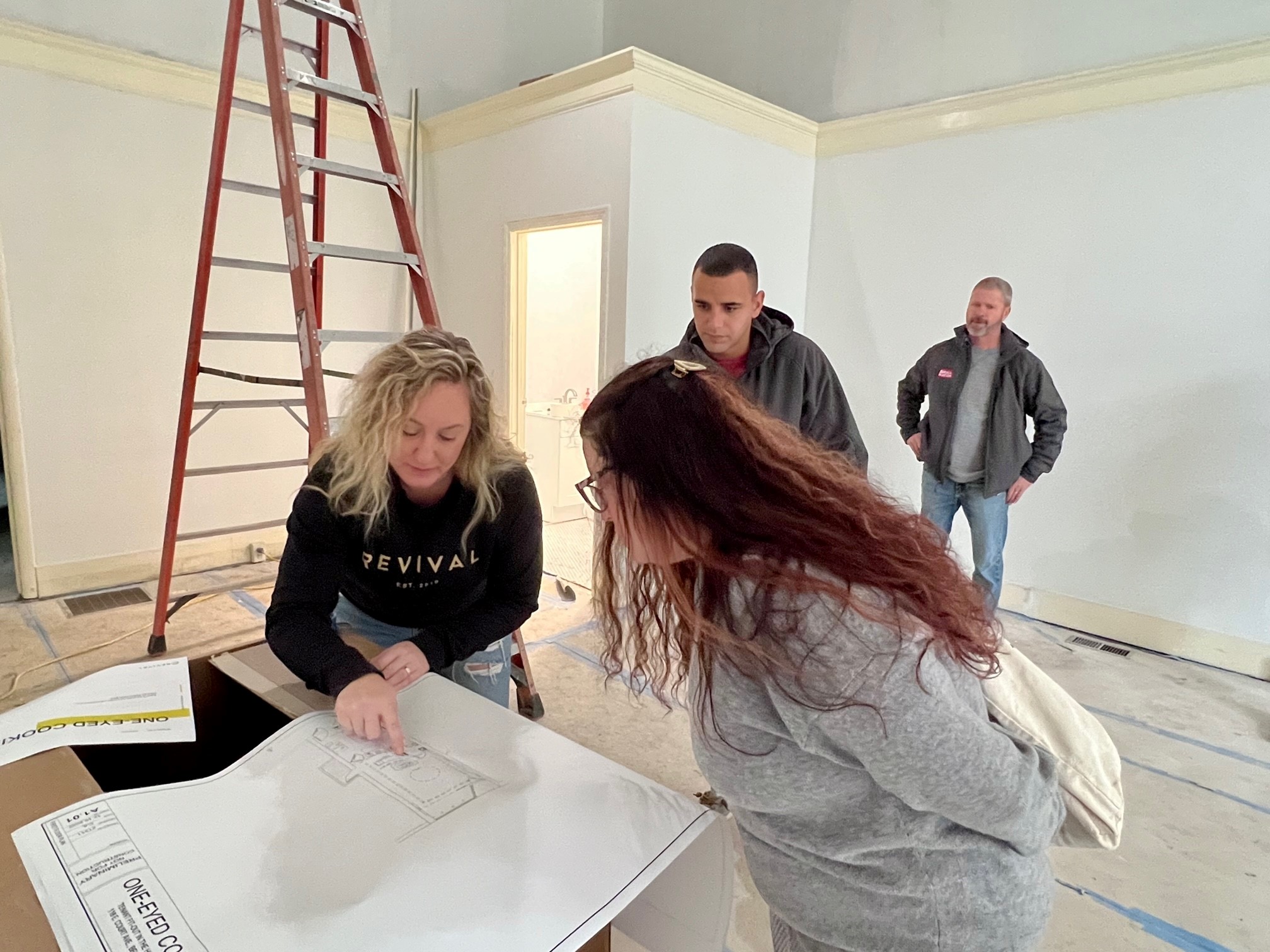 "We are so glad Jennifer is opening up her shop in Downtown Bellefontaine. Her cookies are the real deal and made with real ingredients," said Keyne Strickland, Small Nation Leasing and Property Manager. "Having her own storefront is just what the downtown needs to compete with big city companies like Crumbl."
Jennifer will be opening One-Eyed Cookie Lab at 118 E. Court Ave. with her team of her mom, Katie Watkins, formerly of Oliver Grey Bakery, Haley Thornburg, and Addie Huffman. To support One-Eyed Cookie Lab, merchandise can be purchased online here. To follow their progress or to order cookies, follow them on Facebook or visit their website at www.oneeyedcookielab.com.