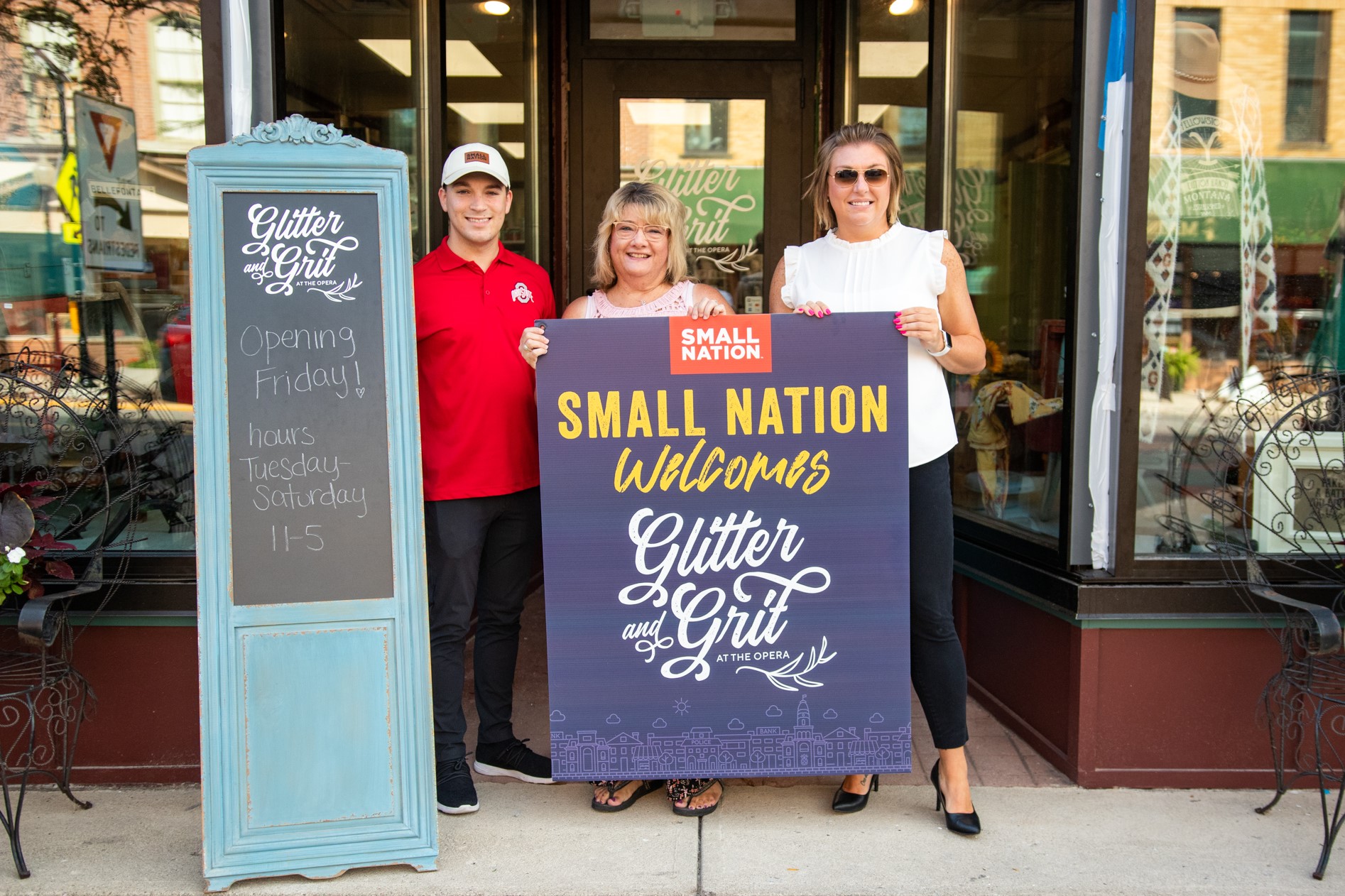 On August 5th, in collaboration with First Friday's Art and Wine Walk in Downtown Bellefontaine, you'll see a little more glitter at 129 S. Main St. Downtown's newest retail shop, Glitter & Grit at the Opera, opened its doors for the first time during the festive occasion for locals and visitors with the complimentary option to try loom weaving on a giant loom.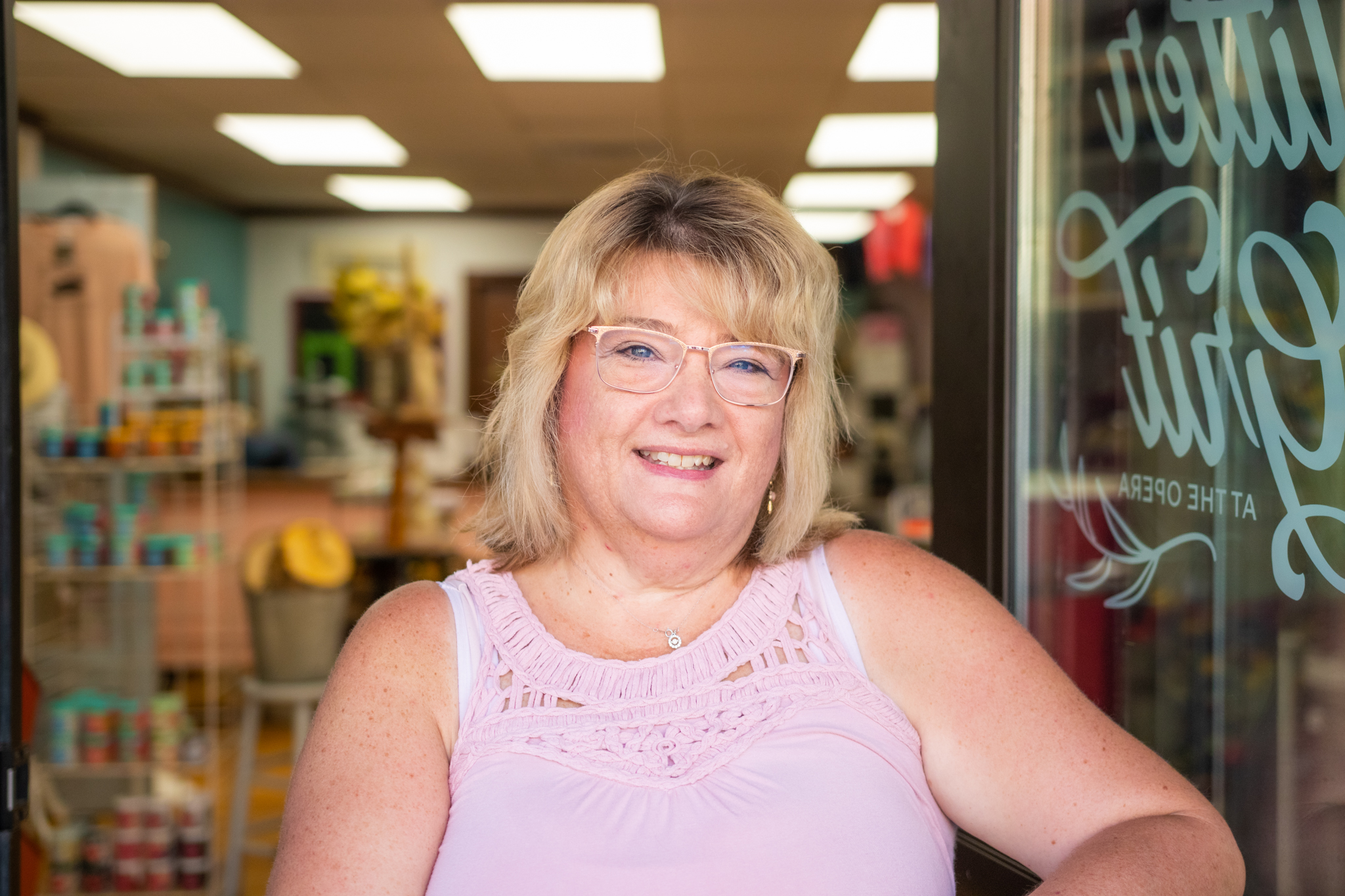 Owner Kathleen Robinaugh is not new to the retail seen nor is she new to owning one of Bellefontaine's most favorite shops. She has owned and operated Nest 1896 and Twig and Feather for the last eight years and has been in the business for nearly 30 years. Her newest storefront, however, is a "complete representation of her," she said. "I wanted the name to represent and show who I am and what I love. The grit shows a strong, hard-working side and that I can be using power tools, covered in saw dust, but also that I also have a girly, "glittery" side. I think many people love these opposite ends of the spectrum and we have it all at Glitter & Grit."
Upon arriving to the shop, glimpses of grit including shutters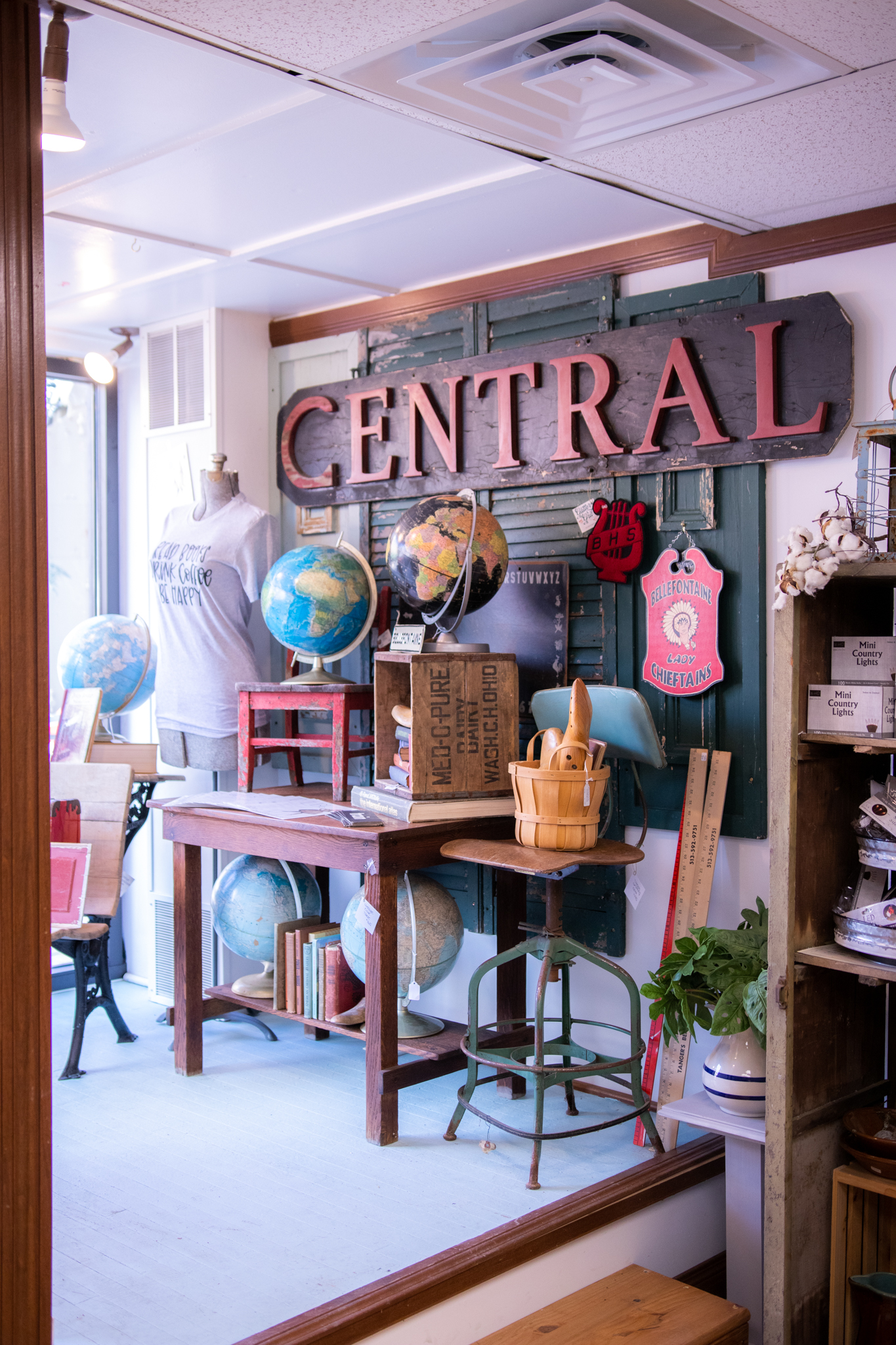 with shades of turquoise and hardwood floors greet you, adjacent to pink and white antique doors aligning the walls transitioning to the famous Jackson's News Stand counter. The well thought out design of the store was meant to segment its many goods by a variety of segmented design and décor on the walls.
"It was wonderful to have Small Nation present us with a literal white box so we could design the elements of the walls and floors in a way that allows us to tailor the décor of the shop to the retail pieces we are showcasing."
Glitter & Grit will offer a wide variety of American-made items featuring a curated collection of rustic glam vintage, handmade items and Made in USA home décor, tees, soy candles, goat milk soaps, greeting cards, ephemera, candy.  Milk House Candles, as well as plants and woodland garden items will be a constant at this location. Vintage, Bohemian, and cowgirl rodeo themes will also find their way into the many colorful collections as will fair trade pieces from Afghanistan and India. A water/soda sales addition will be a refreshing option.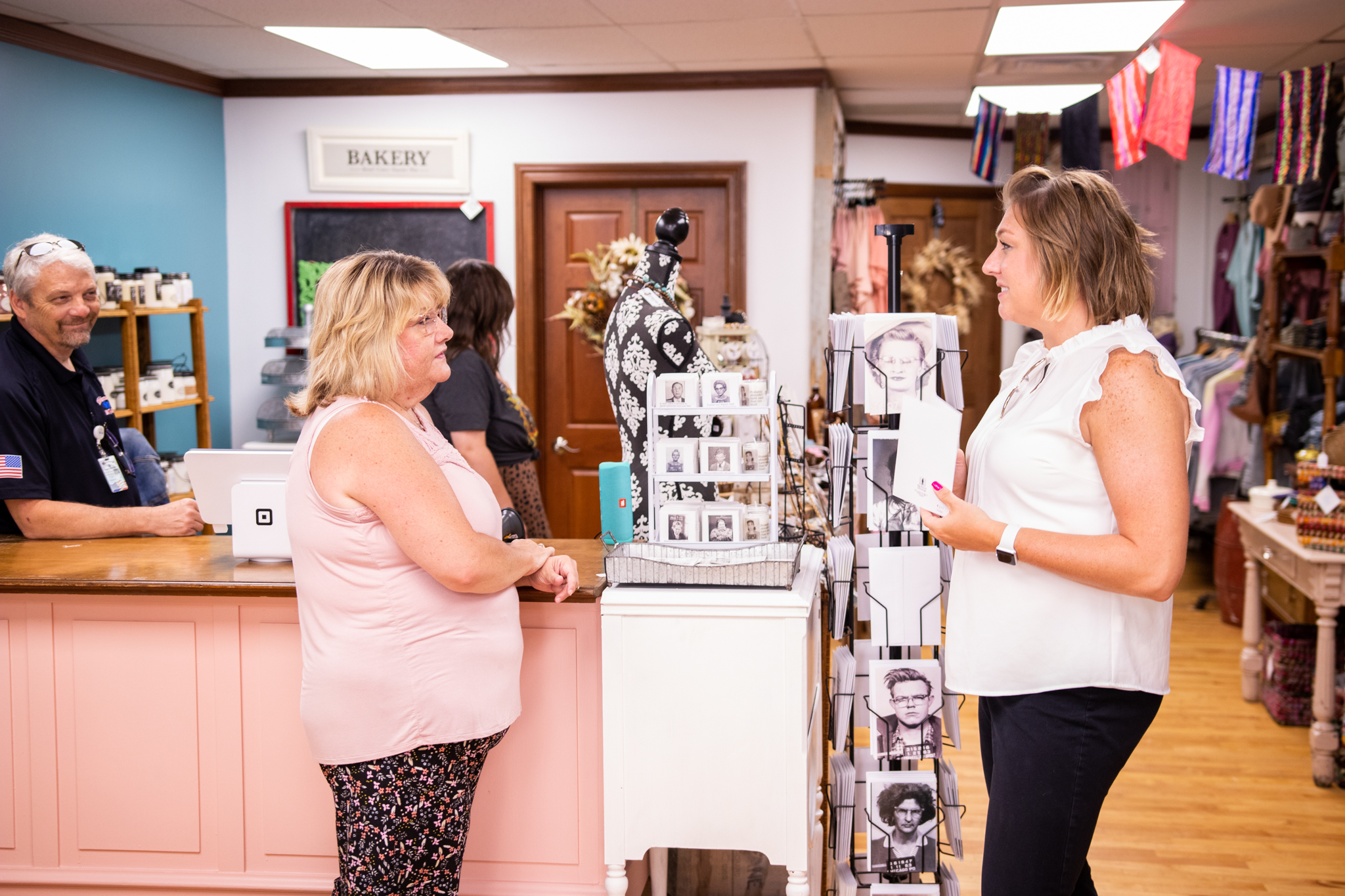 "We are looking forward to having Kathleen and Glitter & Grit join many great retailers and professional businesses at the Opera Block," says Small Nation Property and Leasing Agent Keyne Strickland. "Kathleen has a huge following and is committed to bringing unique and American-made items to Bellefontaine.  We are looking forward to this new journey and adventure for her."
Glitter & Grit at the Opera will be open Tuesday – Saturday from 11 AM – 5 PM and you can follow them on their Facebook page.