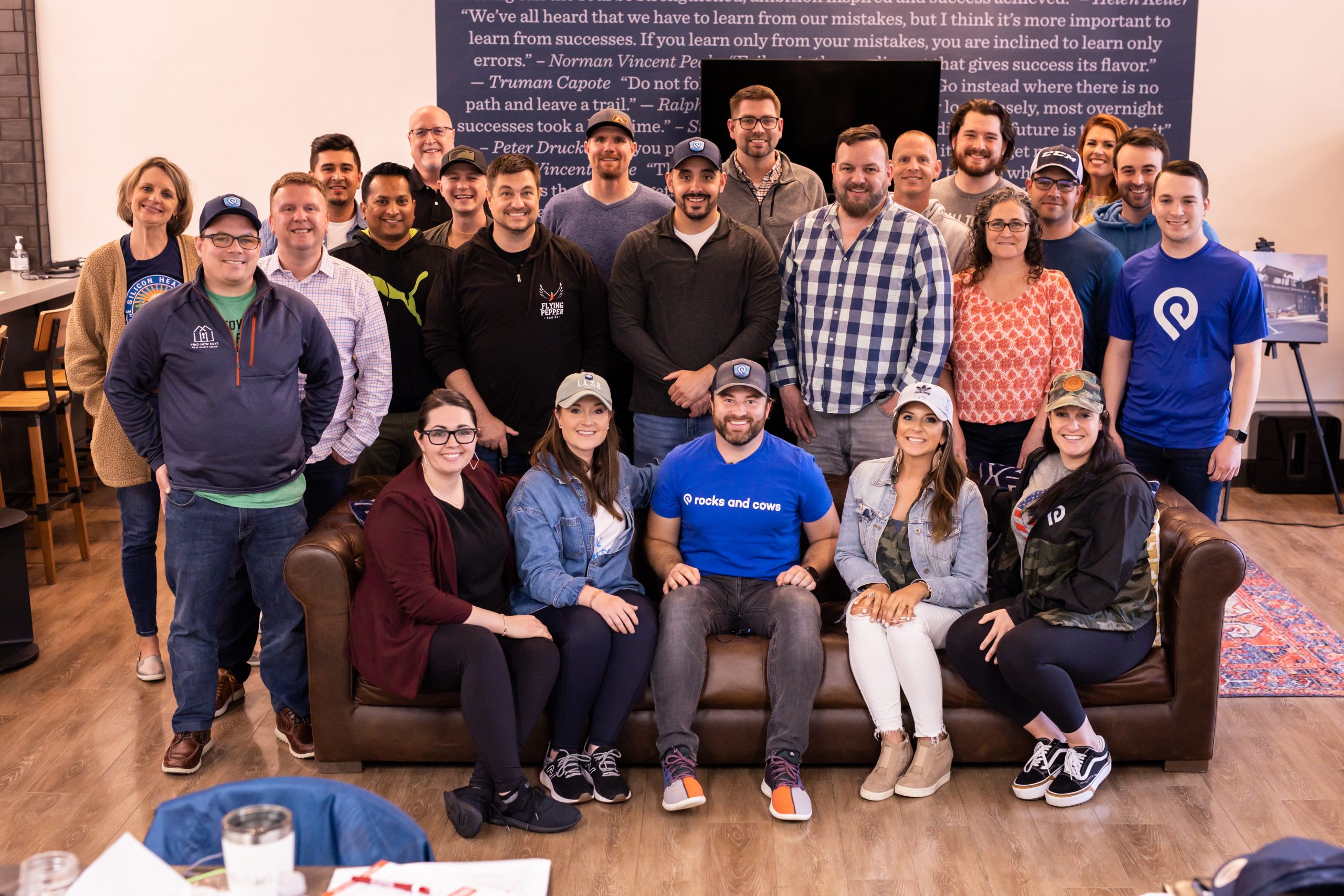 Last week, Small Nation hosted dozens of realtors from around the country for a downtown revitalization mastermind workshop in Downtown Bellefontaine. Members and clients of Platform Marketing, a real estate marketing consulting agency, visited Bellefontaine for a multi-day workshop focused on real estate investment ideas, redevelopment, and local marketing models specifically for small towns.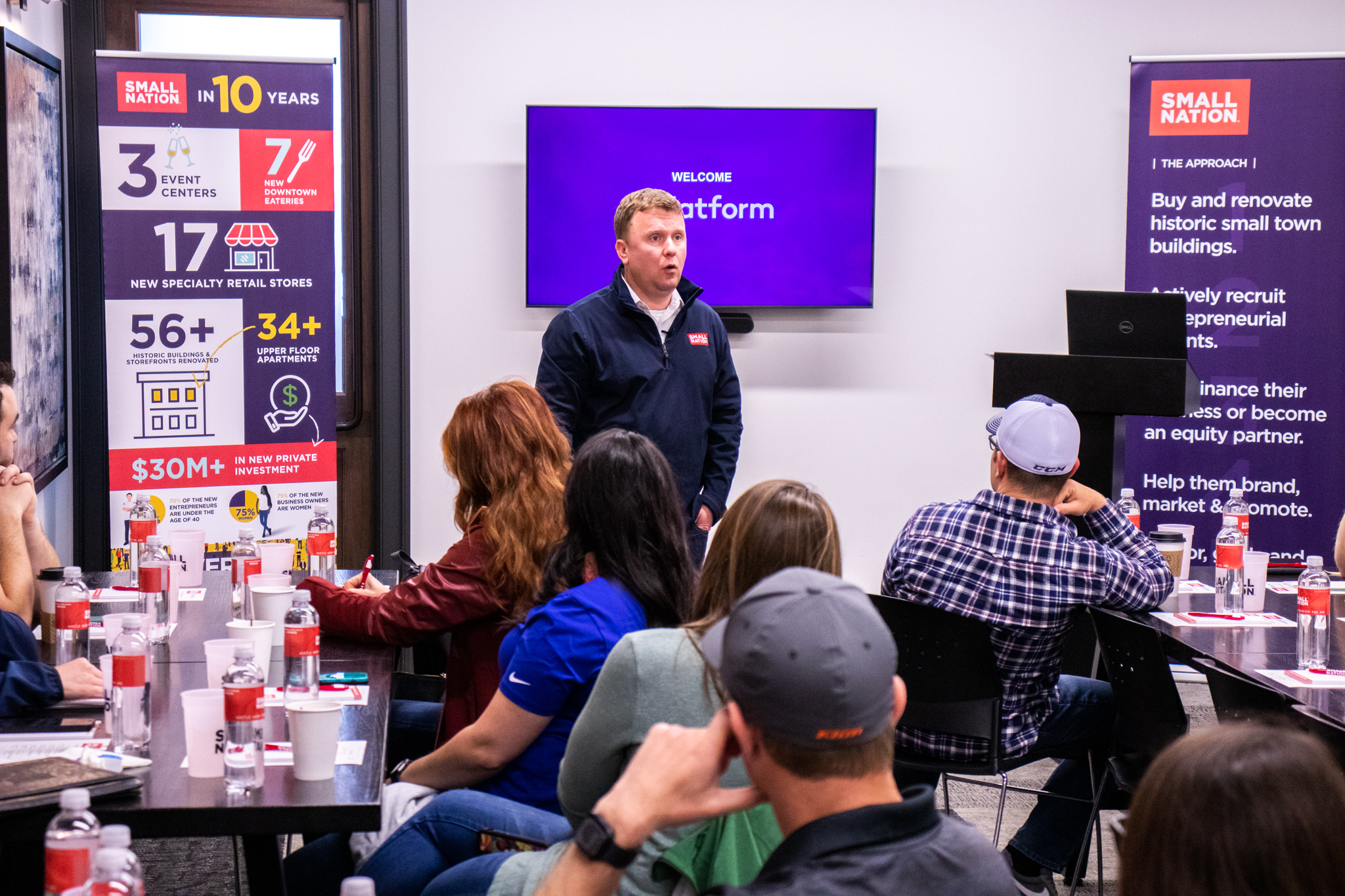 Platform Marketing is a full-service advertising consulting agency that specializes in real estate. Platform helps their clients by generating leads, one-on-one coaching, providing access to a client and referral network, and most importantly, building a strong, positive local brand in their market. Through their marketing concepts that focus on creating authentic, localized ads, their client realtors can increase their gross commissionable income by two-three times.
Tim Chermak, Founder and CEO of Platform Marketing, said, "I think what was really cool about touring Bellefontaine and meeting the Small Nation team isn't even the local impact it's had here in Logan County, but the national impact it can have on the greater US because of the blueprint Jason and his team are building with the Small Nation approach."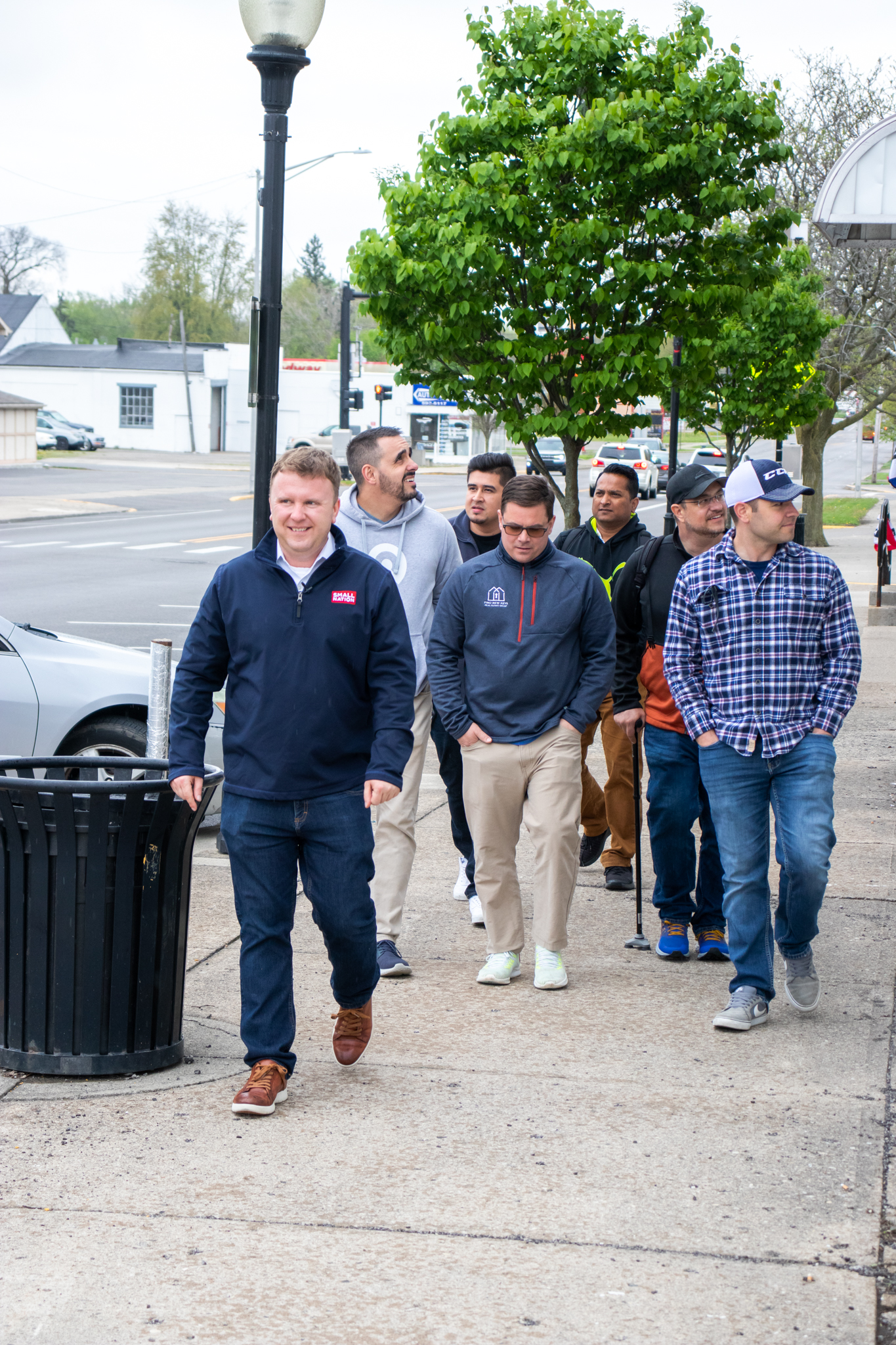 Platform members descended on Downtown Bellefontaine from states such as Florida, Minnesota, Texas, and Idaho. Over the course of 2 days, attendees heard from Small Nation Founder Jason Duff on the Small Nation business model and took a tour of the downtown to see that model in action. Other presenters included Cally Lange, CEO and Principal Architect of Revival Design Studio, to talk about historic building architecture and design, and Leslie Handshoe, Owner of Handshoe Brand + Design, to discuss the importance of community branding and messaging in redevelopment efforts.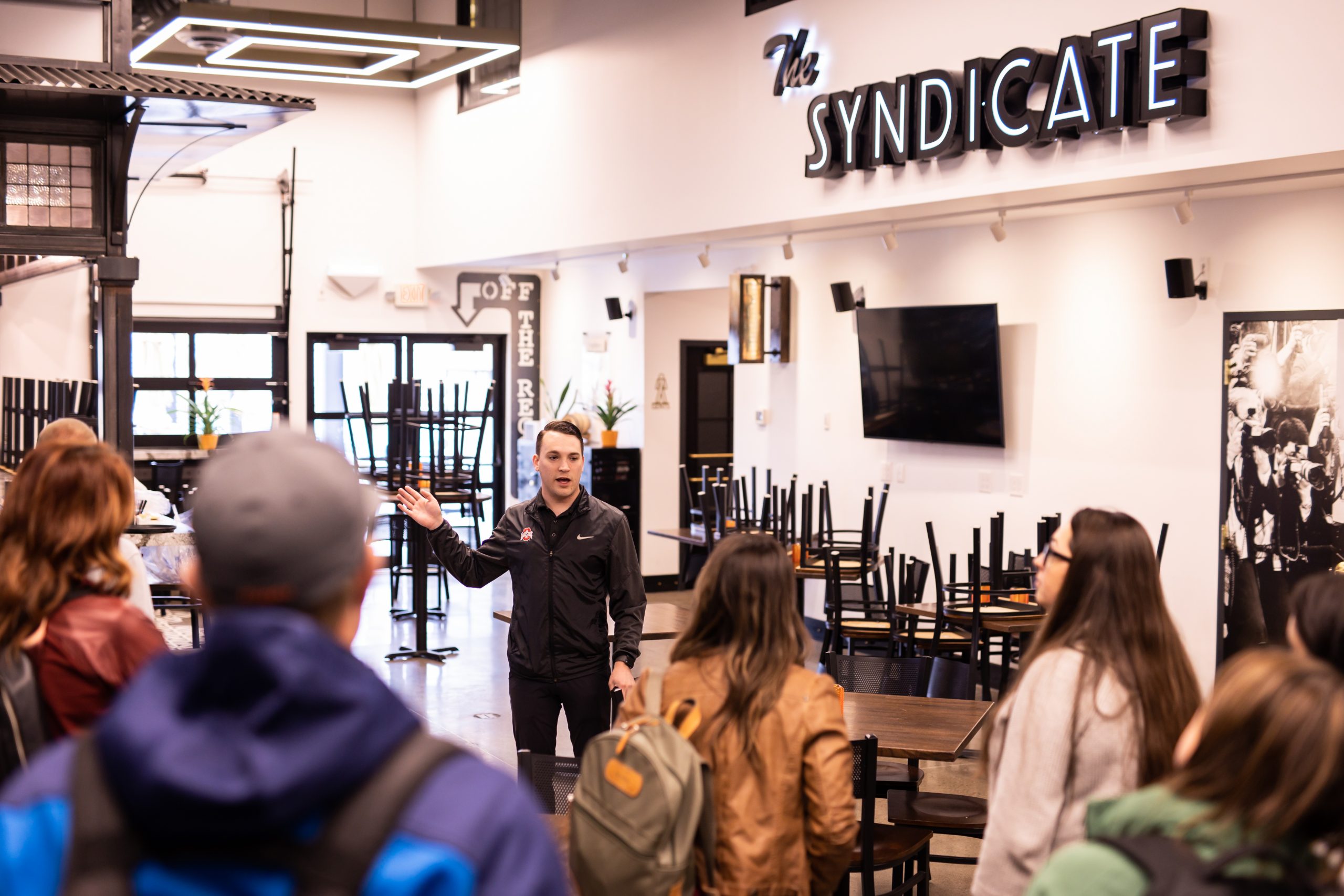 Lange has partnered with Small Nation on many projects including the interior design of the Flying Pepper Cantina, the architecture of the Syndicate, and currently the redevelopment of the Historic Opera Block, where Revival has opened a satellite office. Handshoe is a branding and messaging expert with over two decades of brand strategy experience.
"I currently live in Birmingham, but after this week I'm actually thinking I might want to move back home to my small town," said Jordan Morton, Platform account manager. "I grew up in a family of small business owners, so this week being here with Small Nation and seeing what they've done here in Bellefontaine has really re-instilled in me this idea that you can revitalize Small Town USA just by small business owners investing in their hometown."
Heather Mutz, a realtor from Hondo, Texas, mentioned her favorite part was talking to the architect and seeing how the redevelopment process works. "I really think it's something that can be implemented in my little town," Mutz had to say. "Growth is coming rapidly so we need places to eat and things to do. I'm so inspired to take this back to my hometown and get to work."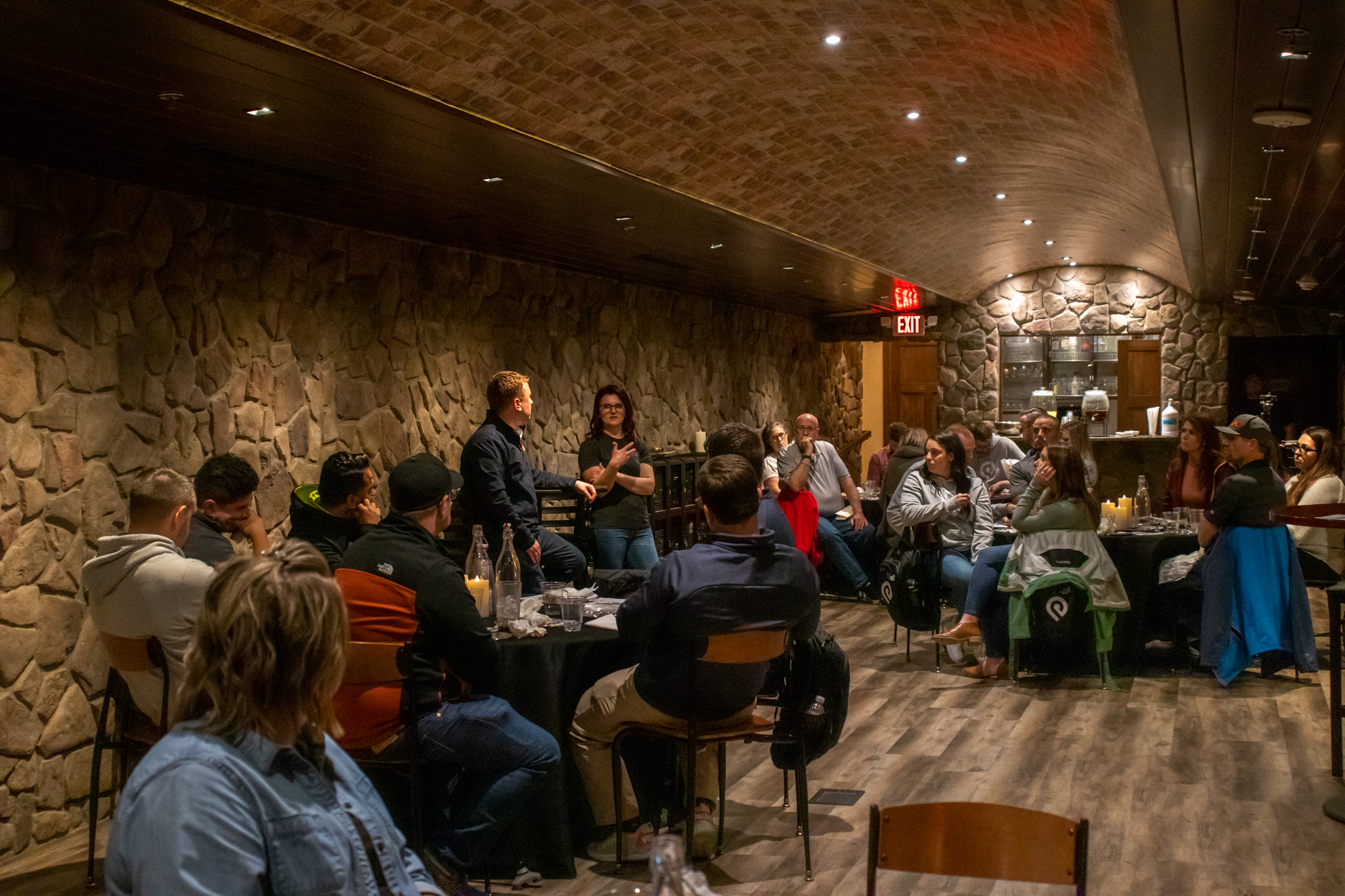 "We are so excited to welcome the Platform team back again soon," Duff mentioned. "I'm also excited to continue to collaborate with Platform in creating more national education programs and events."
To learn more about Platform Marketing, you can visit their website at https://platform.marketing/.
About Small Nation:
SMALL NATION develops places, spaces and dreams for small towns and entrepreneurs across the country. They create revitalization concepts and plans for towns, create business concepts, brands, and workforce solutions, then market it all in the name of small-town success.
To learn more about Small Nation, visit www.smallnationstrong.com or follow them on social media at @smallnationstrong.