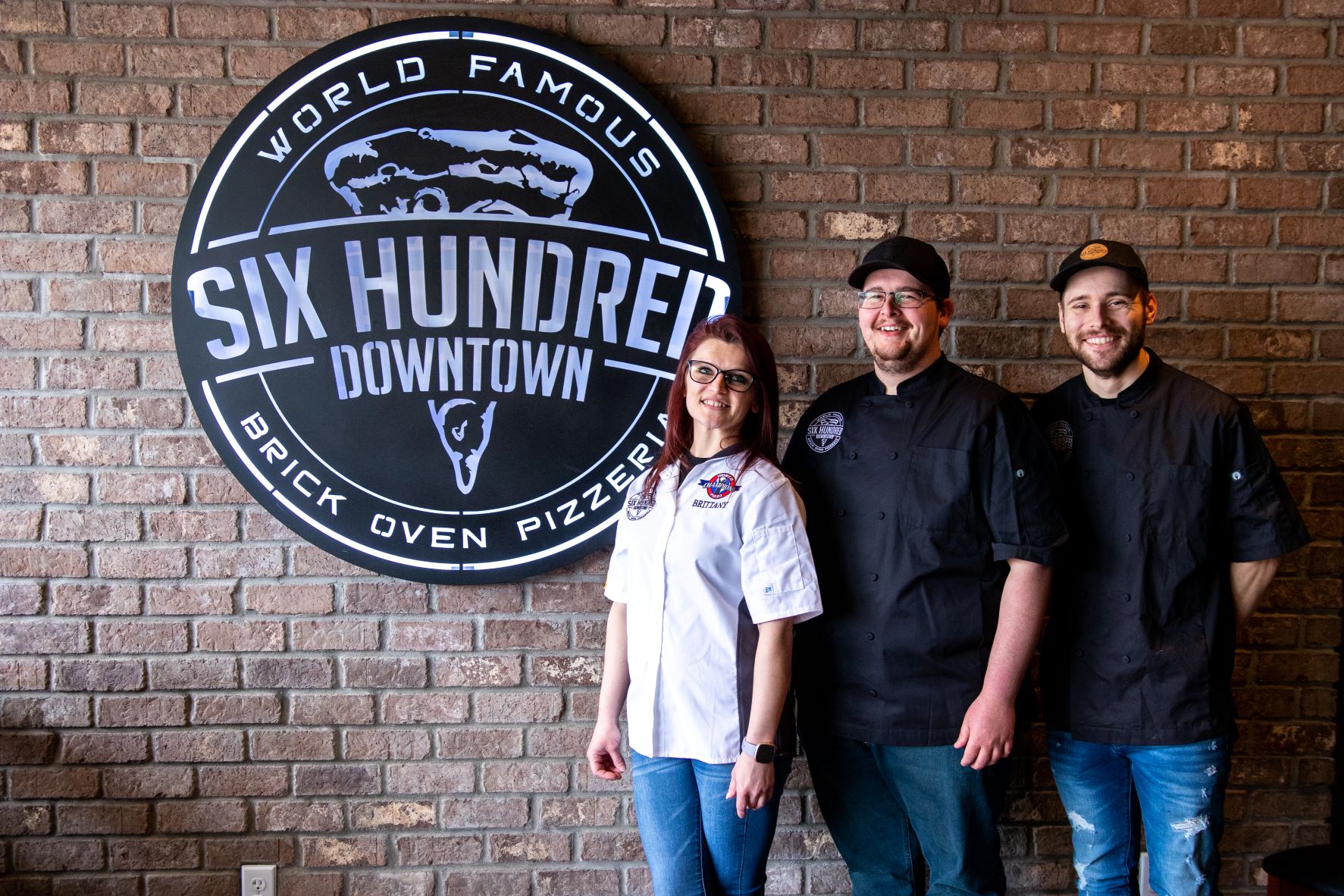 Next week, members from the team at Six Hundred Downtown will travel to Las Vegas, NV, to attend and compete in the International Pizza Expo & Conference. Owner Brittany Saxton and managers Daulton Cornell and Nathan Wilson will head to the annual Pizza Expo to compete in numerous pizza-related competitions on March 22 – 24.
The International Pizza Expo is in its 38th year and is the pizza industry's largest event worldwide. Thousands of pizza processionals come from around the world to showcase top suppliers, educational opportunities, and competitions dedicated to pizza. At the expo, the World Pizza Games is a competition of physical pizza-making skill. The International Pizza Challenge, another aspect of the expo, is the largest and most prestigious pizza-making competition in North America.
Brittany Saxton is a 5-time world pizza champion at the games at and two-time record holder in the fastest dough tossing competition. In addition to her Pizza Games awards, she has also placed second on the Food Network TV show Guy's Grocery Games. She will be representing Six Hundred at the expo. "For people in our business, the ten minutes waiting to get in the doors at the expo in Vegas are the most exciting ten minutes of the year," said Saxton. "The doors open and thousands of culinary experts pour into the world of all things pizza."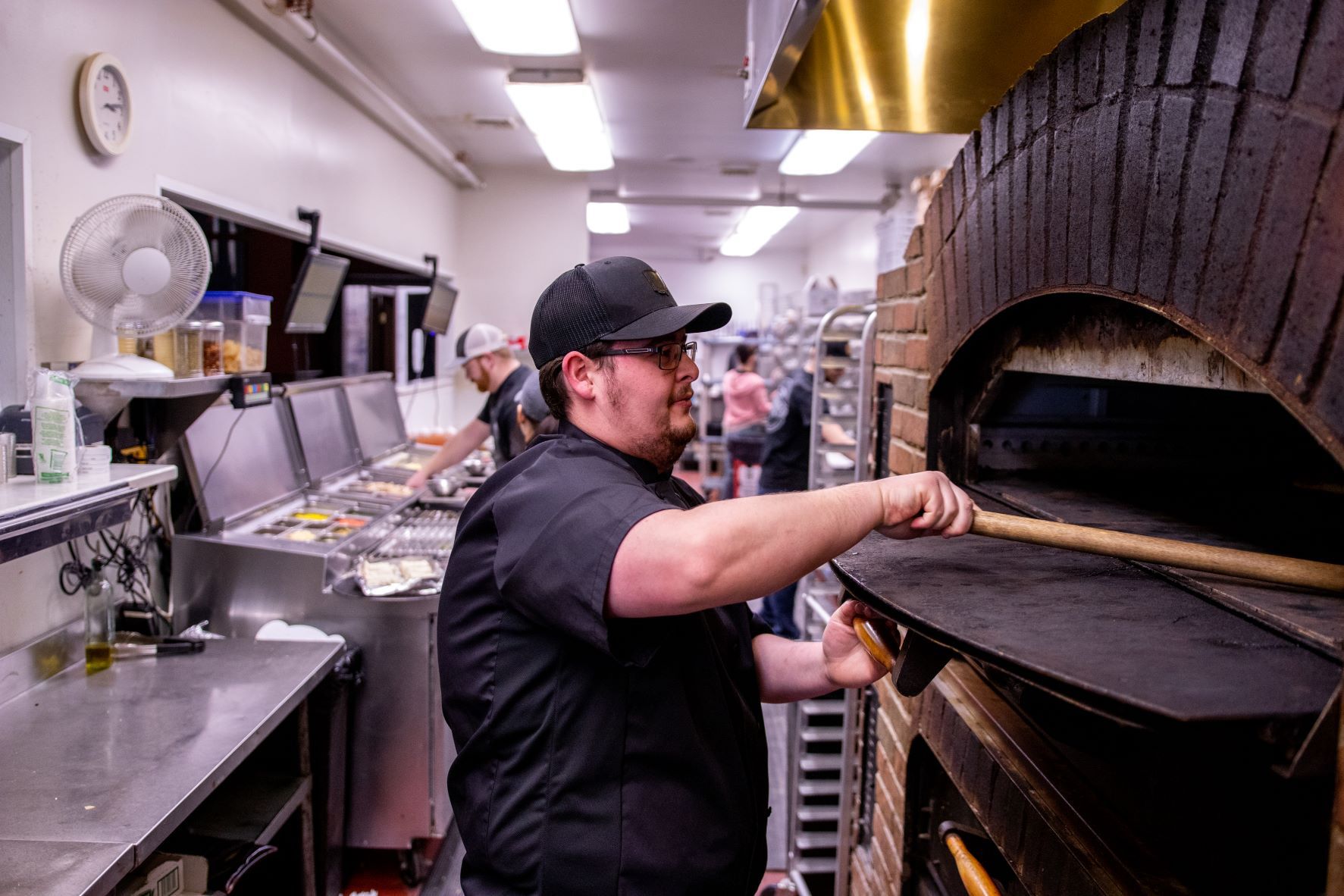 Six Hundred manager Daulton Cornell has competed previously and earned a third place finish in largest stretch and second in fastest toss. In 2014, Cornell won gold in his division of the Pizza Challenge for his Mad Hatter pizza recipe, available on the menu in the restaurant. He will once again be participating in the Pizza Challenge, baking another signature pizza.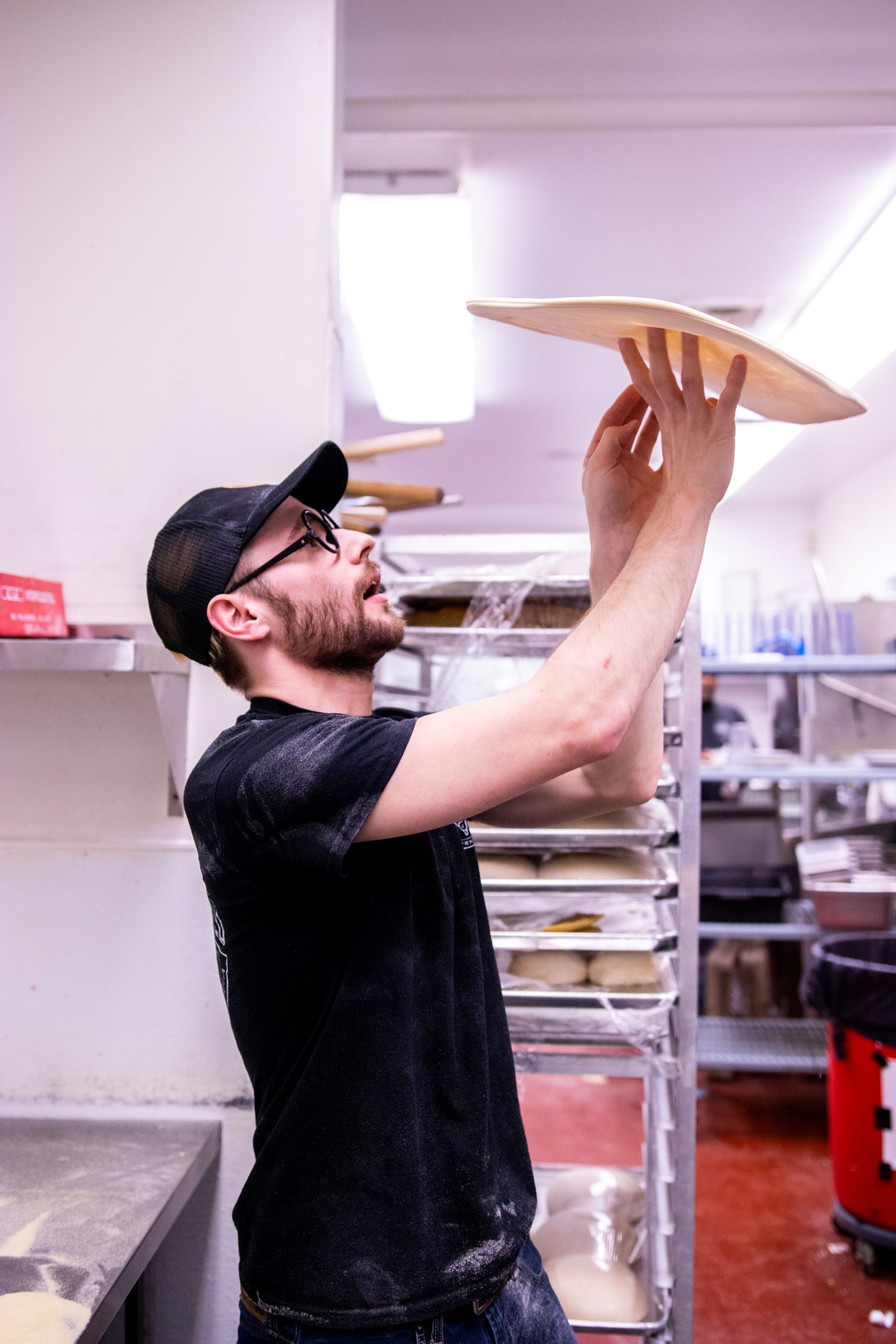 Nathan Wilson will be attending to compete in the World Pizza Games skills challenges. He recently won the 2021 title for largest dough stretch and second in the individual freestyle acrobatic dough tossing competition. He looks to repeat his two-time largest dough stretch title, as well as bring home the titles for freestyle acrobatic dough tossing and fastest dough tossing. "If you have a passion for baking and acrobatics, this is the perfect field to get into," Wilson noted.
"Going to this expo is what built the passion behind what I do," Saxton shared. "It's a craft, it's more than just a pizza going into the oven."
Between the three, over 21 collective years and 19 medals are heading back to the expo.