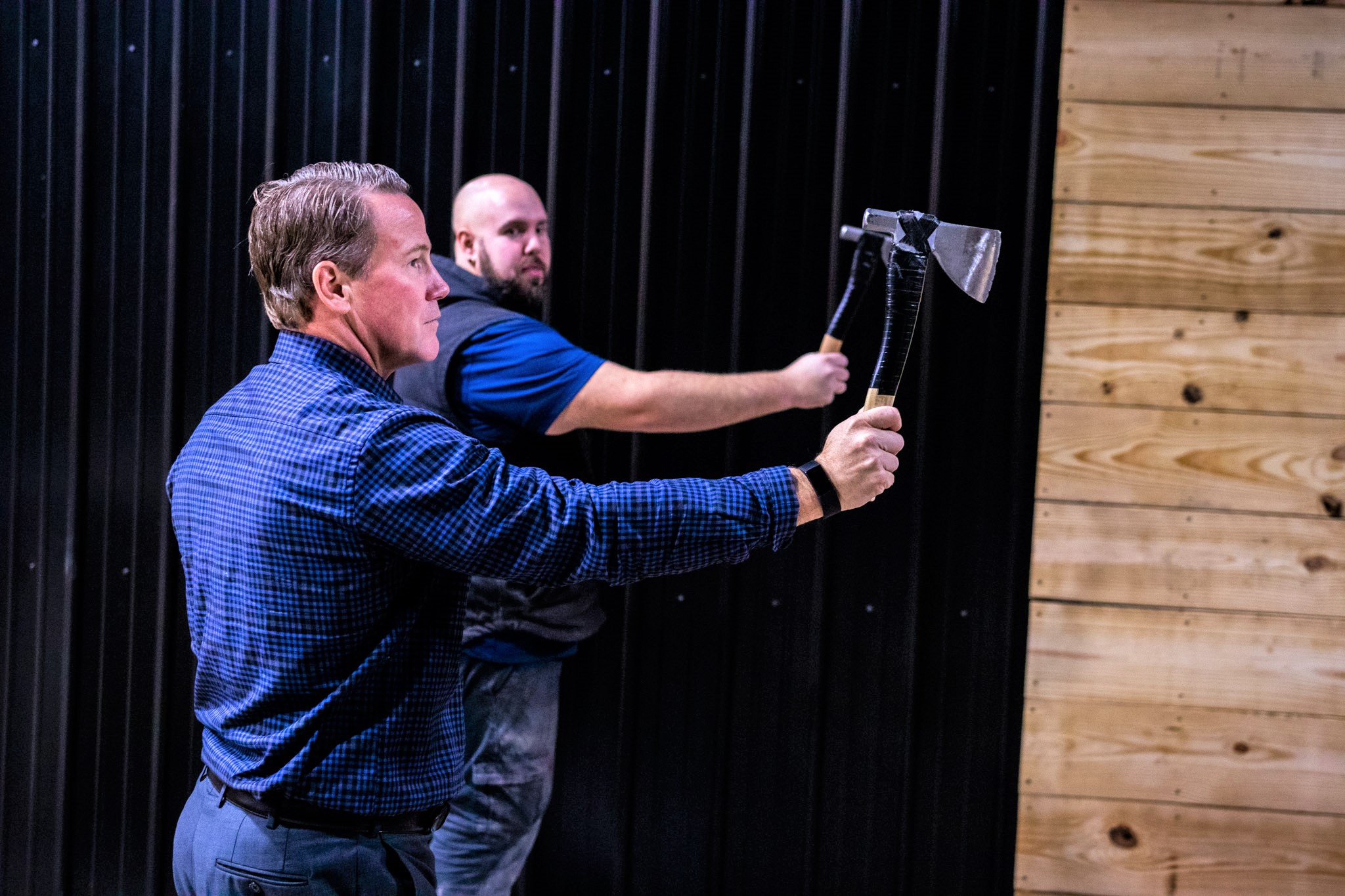 Ohio Lieutenant Governor Jon Husted visited Downtown Bellefontaine on Wednesday, January 19, to tour downtown businesses with Small Nation Founder and CEO Jason Duff. The Lieutenant Governor visited businesses such as Small Nation's coworking facility BUILD Cowork + Space, gourmet pizza restaurant Six Hundred Downtown, Four Acre Clothing Co., and restaurant/event venue The Syndicate.
In addition to visiting with business owners, he highlighted his visit by throwing the ceremonial first axe ahead of the grand opening of Axe Ventura, the third premier axe throwing venue by owners Shannon and Anthony Taylor. His visit marks the grand opening of the business which was officially held with a ribbon cutting on Friday. Bookings are now open for their six axe throwing bays.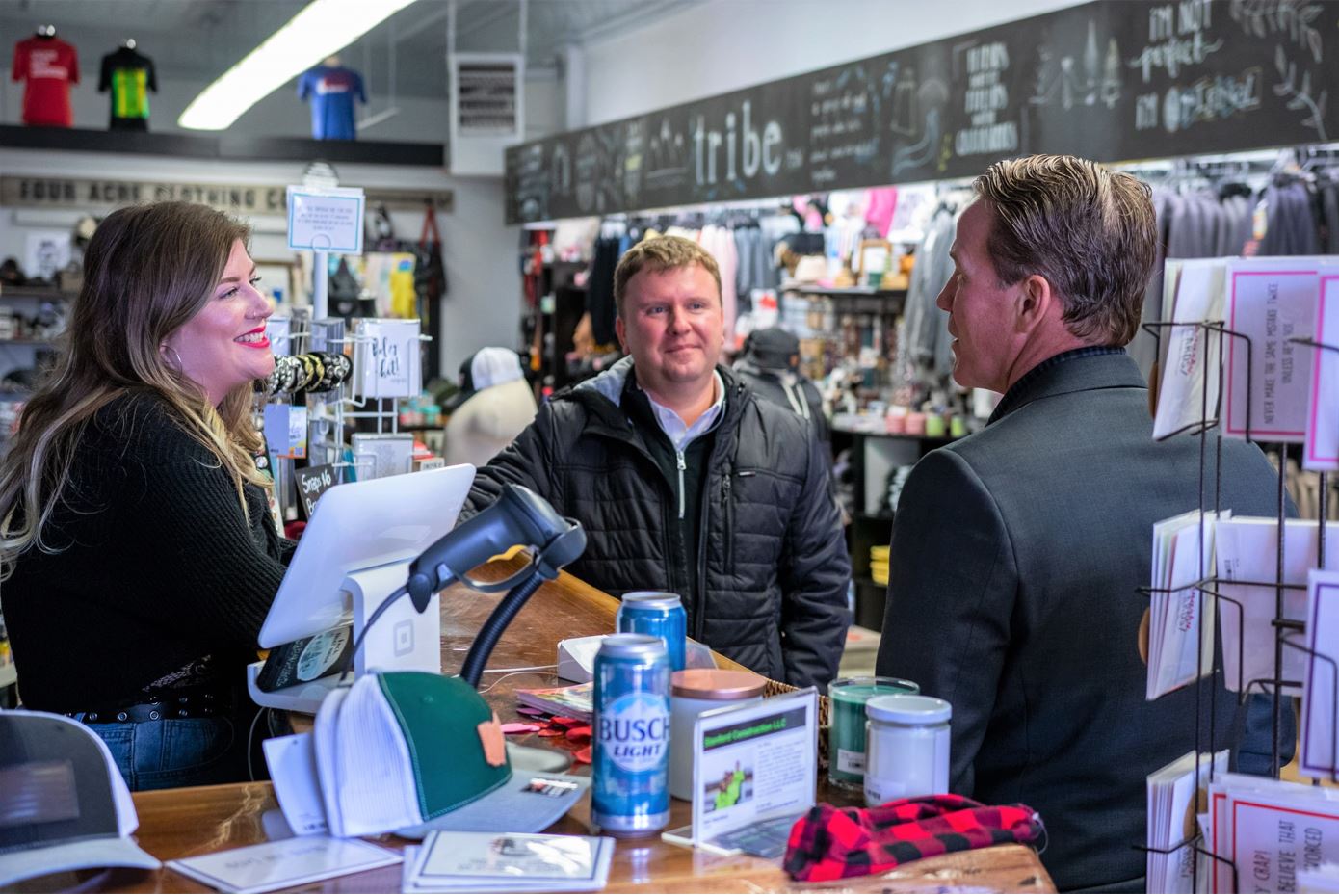 Husted, in his fourth year as Lieutenant Governor, oversees workforce development and transformation for the state as Director of the Governor's Office of Workforce Transformation. He also leads the Ohio Common Sense Initiative reviewing Ohio's regulatory climate and InnovateOhio, a newly-created agency to coordinate data resources and technology services across the state government.
"We are very thankful for Lt. Gov. Husted's strong leadership and his accomplishments of cutting red-tape, making smart investments, expanding infrastructure and helping train and grow Ohio's workforce," Duff said. "The Lieutenant Governor has had a big hand in making Ohio one of the top 10 most affordable and business friendly states in the U.S. We're excited to work more with Jon and his team helping many other towns and communities around Ohio, too."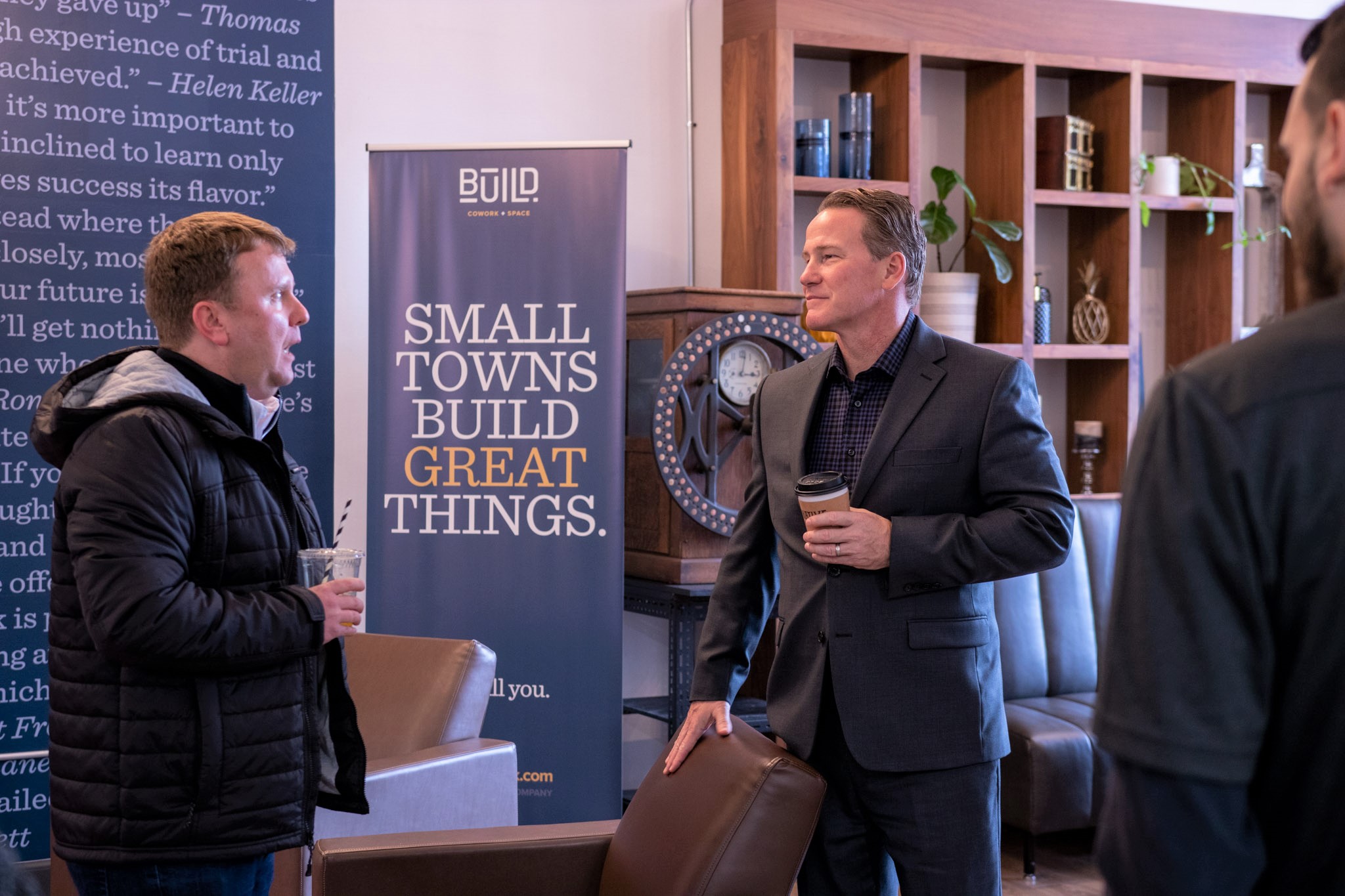 Adam Rammel, Vice President of Marketing for Small Nation and co-owner of The Syndicate, previously worked with Lt. Gov. Husted on the Governor's Restaurant Advisory Group during the COVID-19 pandemic to advise best practices for reopening restaurants and bars. "We've been on a lot of calls with Lt. Gov. Husted and the Ohio Restaurant Association during the pandemic. It was great to be able to host him in Bellefontaine as we continue to navigate the crisis," noted Rammel.
Husted's visit to Bellefontaine comes days before Ohio Governor Mike DeWine and Husted announced an investment by Intel to bring a $20 billion semiconductor manufacturing plant to central Ohio. Regional economic development agency One Columbus, which includes Bellefontaine, proposed central Ohio for the project that will generate over 20,000 jobs in the state.
"The revitalization of Bellefontaine that local leaders are accomplishing is truly amazing," Husted had to say after the visit. "Innovative business leaders with a great community spirit."
About Small Nation:
SMALL NATION develops places, spaces and dreams for small towns and small-town entrepreneurs across the country. They create revitalization concepts and plans for towns, create business concepts, brands, and workforce solutions, then market it all in the name of small-town success.
To learn more about Small Nation, visit www.smallnationstrong.com or follow them on social media at @smallnationstrong.