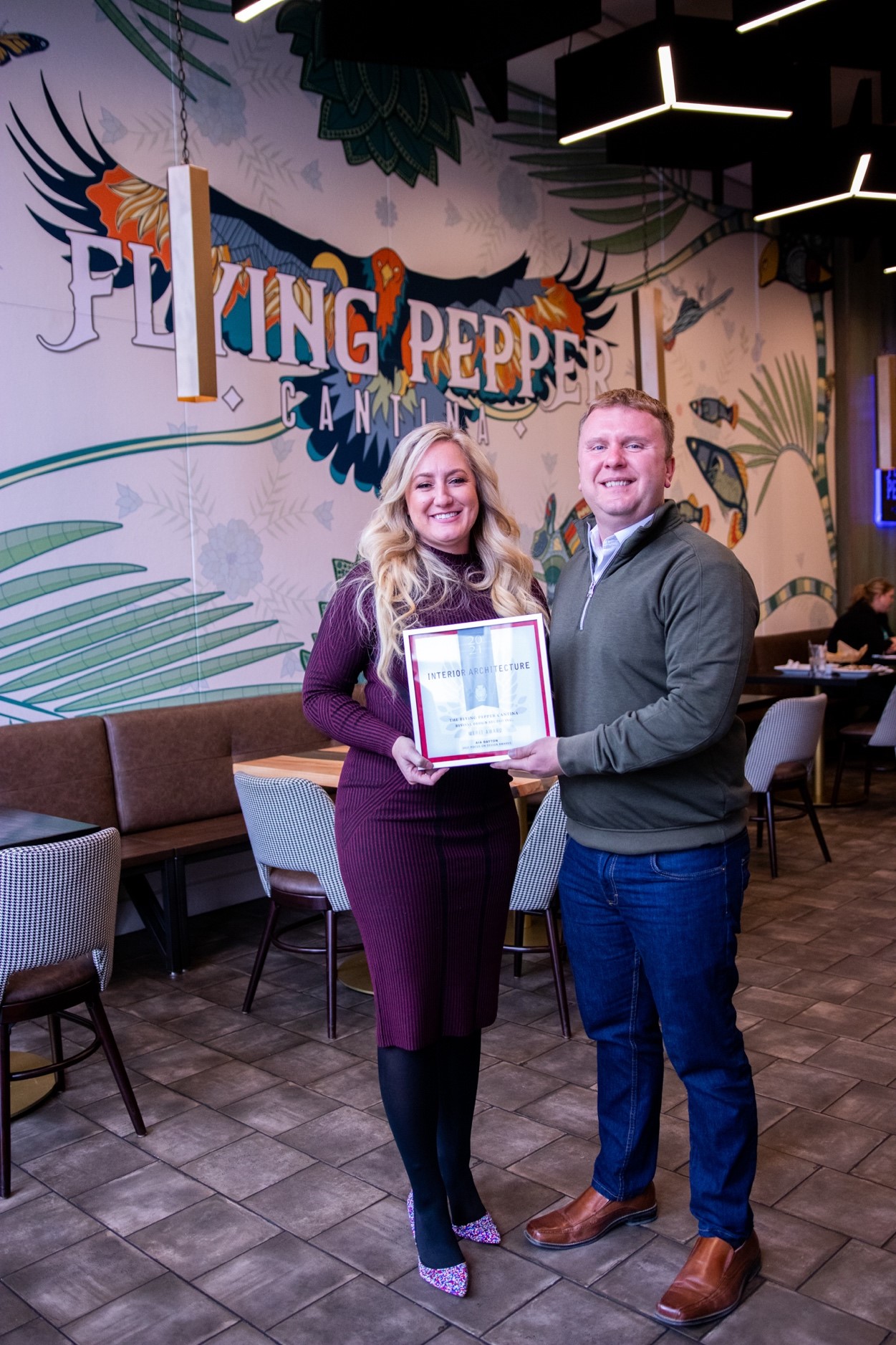 Congratulations to our partner, Revival Design Studio, for award-winning design recognition for their work on The Flying Pepper Cantina and The Syndicate. On December 1, the American Institute of Architects Dayton presented the AIA Dayton Focus Design Awards to the Revival architectural and design firm with a Merit Award in the Interior Architecture category for their design at The Flying Pepper Cantina and an Honorable Mention in the Architecture Projects Over 5,000 SF category for their work at The Syndicate.
"The Revival team has that small town work ethic with a big city vision and big city capability. We love historic buildings and it takes a really special team to be able to unlock their potential. We are thrilled, but not surprised to see the Revival team recognized for this great work and for their vision," noted Jason Duff, Founder of Small Nation.
Revival Design Studio, currently headquartered in Celina, Ohio, will soon be expanding with a secondary studio location in downtown Bellefontaine.
The AIA Dayton Focus on Design Awards were established to promote and focus attention on Miami Valley architecture firms producing quality and high-performance design in adherence to the American Institute of Architect's 10 Principles of Livable Communities. Entries were based on aesthetic, functional, contextual, and social characteristics of the design.
Founded in 1900, AIA Dayton has a 9-county membership and speaks for the interests of all registered architects in the Miami Valley.