To many, the thought of opening a business during a pandemic would be out of the question. It has been a year that's presented challenge after challenge for business owners; yet, you have people like Melanie Hancock and Sammie Ropp who decided to take those challenges head on and fight for a business they wholeheartedly believe in.
This fight led to opening Hi-Point Nutrition, a health and nutrition shop selling Herbalife Nutrition teas and wholesome shakes located in the most lovable downtown of Bellefontaine, Ohio. With Melanie as the owner and Sammie as her partner in business, they made for the perfect power duo to have taken this journey and to create a staple for our downtown. It wasn't easy, but with the right team and a great support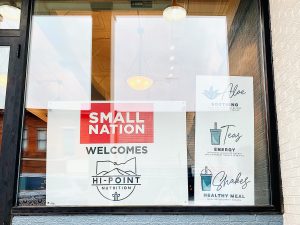 system through Small Nation and their families and friends, Melanie and Sammie are here today excited to watch their successes continuously grow.
With their official opening in November of 2020, you can imagine the setbacks and hurdles Melanie and Sammie constantly faced as they worked to open Hi-Point. However, their accomplishments and triumphs have outweighed all adversities. These are the moments that helped build this company and this brand and these are the moments we like to highlight. This is the story behind Hi-Point Nutrition.
Sammie is the owner of Downtown Nutrition in Urbana, Ohio and was looking to expand her brand. She needed someone as passionate about the health industry as she is to make this dream a reality. That someone was Melanie.
Sammie and Melanie had become friends through mutual connections years ago and Melanie was a devoted regular at Downtown Nutrition, driving forty minutes at least three days a week for her favorite Herbalife teas. As she regularly incorporated these teas and other Herbalife Nutrition products into her lifestyle, Melanie felt refreshed and loved the newfound energy she had. When Melanie heard that Sammie wanted to establish another Downtown Nutrition branch, she was more than ready to hop on board. After her experiences with Herbalife and the connection she felt to the Downtown Nutrition family, she was also a matchless fit for the role.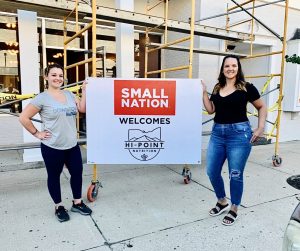 During her numerous trips to and from Urbana, the small town of Bellefontaine caught Melanie's eye. She had known the town from back in the day but after moving away and after her time serving in the Navy, it had been years since she truly experienced the town. The downtown especially had grown and changed into this community filled with dreamers, visionaries, and doers working to create big city feels in small town living. Melanie knew it was the perfect location to start her branch of Downtown Nutrition.
One DORA evening as Sammie was enjoying some drinks and exploring downtown Bellefontaine, a "for lease" sign on an empty storefront drew her attention. Sammie and Melanie took immediate action to contact Small Nation, the owner of the building; within two weeks they were signed onto the lease and their journey in building Hi-Point had begun.
Working with Small Nation made a significant impact on the ease of opening and helped to connect Melanie and Sammie with the small knit community of business owners located within the downtown, even with the chaos of 2020 happening around them. There were many trials and tribulations presented with COVID-19; however, Small Nation was there to uphold their successes every step of the way. From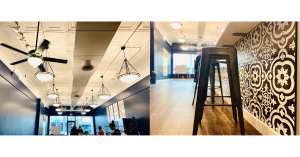 construction setbacks to all the additional regulations a business must establish during these unprecedented times, Melanie and Sammie could count on their support system to carry them through and help them to see the light at the end of the tunnel.
As they drew closer to their grand opening, Hi-Point Nutrition already had a continuously growing following. By the impact of word of mouth and some social media marketing, people were lining up to be the first to try their healthy teas and shakes. Being part of a small town such as Bellefontaine has proved to be one of Melanie and Sammie's favorite assets. Whether it's another local business or someone within the community, they are surrounded by people who are wishing them to succeed.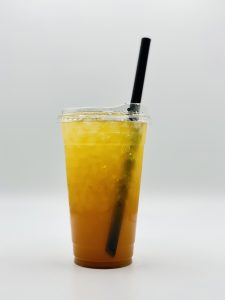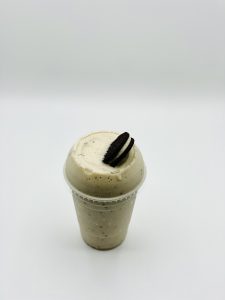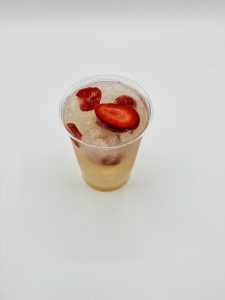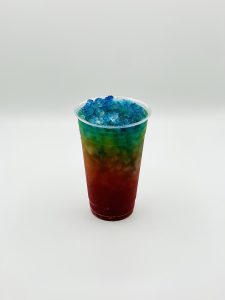 If you've yet to stop by Hi-Point Nutrition, now's the perfect time to change that. Melanie or Sammie will be sure to greet you with a smile and a refreshingly delicious tea. Bellefontaine has gained another amazing business.