A fast-growing health franchise will be coming to downtown Bellefontaine in 2021.
Dash & Joey's, located inside the LoCo Depot on W. Columbus Ave, is set to open in the spring. The gourmet smoothie and juice bar franchise will be locally owned and operated by Bo & Jennifer Ramsey from Indian Lake.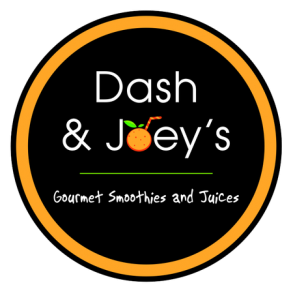 It will be the company's third location, in addition to existing spots in Lima and Wapakoneta. The company was founded by Chad Endsley, son of Lyle Endsley, who owns Anytime Fitness in downtown Bellefontaine.
Dash & Joey's Gourmet Smoothies and Juices prides itself and specializes in all-natural and locally sourced smoothies, juices and acai bowls.  When it opens, Dash & Joey's menu will include 17 types of smoothies and six kinds of juices, along with add-ons such as whey protein, amino acids, vitamin C, coconut oil and more. They will also sell "shots," which combine wheat grass, ginger, lemon, lime, cayenne, turmeric and apple cider vinegar into a cocktail that is meant to boost health.
As an avid movie enthusiast, Chad Endsley decided to name each item after a feature film. "The Rocky," for example, is a blend of protein, milk, banana and peanut butter. On the juice side, "The Coyote Ugly" combines carrots, apple, beets and ginger. The full menu can be found at dashandjoeys.com.
Lyle Endsley is excited about the built-in audience the business will have with his gym members next door. "Fitness not only includes physical activity, but a healthy diet," says Endsley. "Having Dash & Joey's fresh fruit smoothies and juices next door will be a great option for people before or after a hard workout.  They also expect a busy lunch crowd since these healthy smoothies provide a great meal replacement for people looking for healthy alternatives to the typical fast food meal.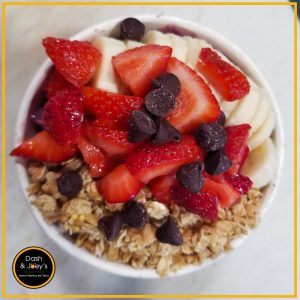 Bulk orders will be available for groups and companies on a call-ahead basis and online ordering will be available. Customers do not have to be members of Anytime Fitness or LoCo Depot to access the shop, but members will receive 10% off their order if they show their purple key fob.
Dash & Joey's will primarily work as a grab-and-go business. Hours of operation are still to be determined, but should encompass the early morning hours and through the entire work day. Weekend hours will also be featured.
You can follow along with construction progress on the Dash & Joey's – Bellefontaine Facebook page.