In downtown Bellefontaine, an award-winning pizzeria is pairing unique and unlikely ingredients to create one of its most popular specialty pizzas called The Main Event. But the pizza itself reflects another unique pairing: two very different young women business owners whose combined efforts result in the distinctively sweet-and-spicy offering.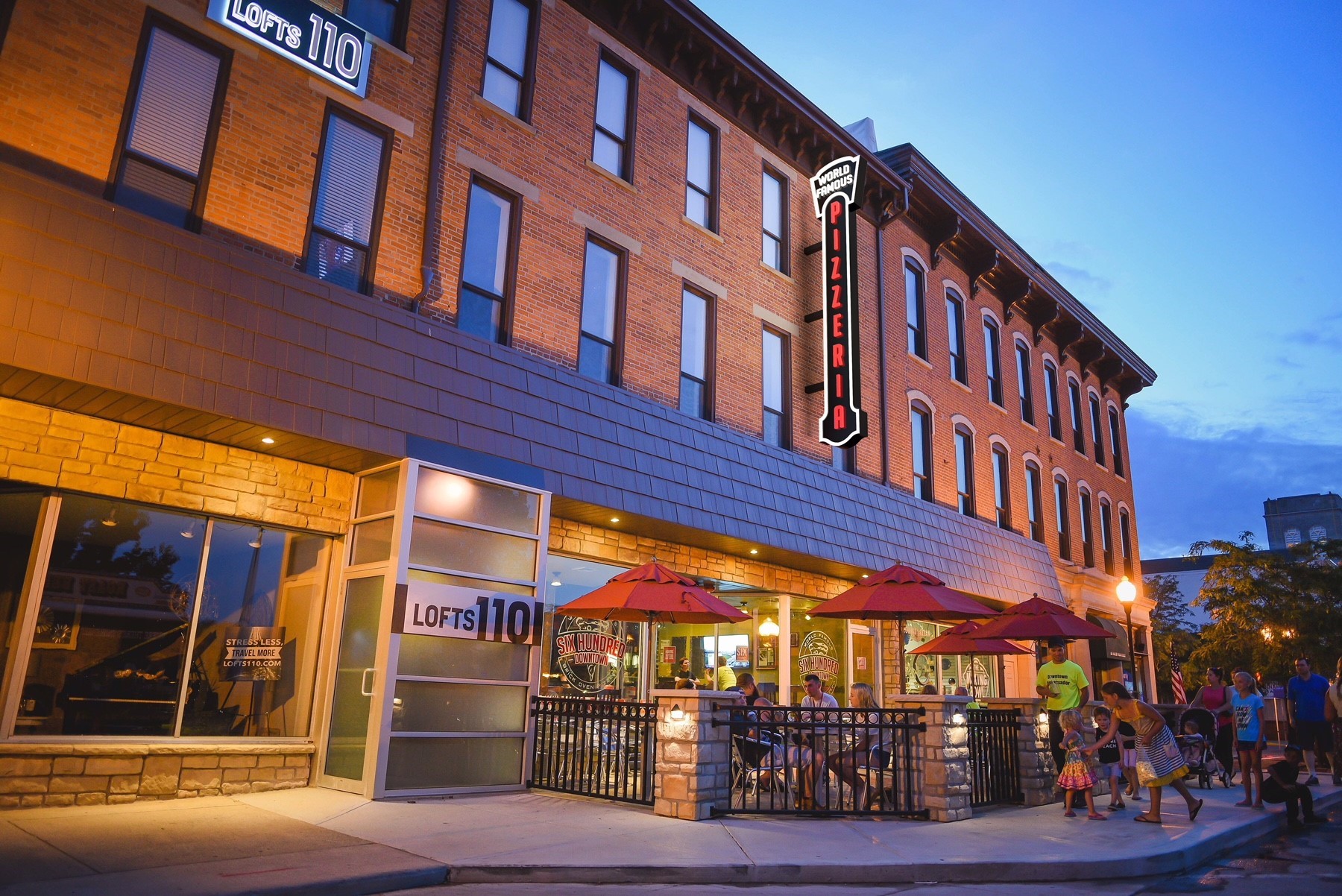 There's Brittany Saxton, mom of three kids under 10, who started work at a nearby pizza shop as a dishwasher back when she was 15. Fast-forward to today, and she's owner of 600 Downtown Pizzeria, one of the first businesses to anchor Bellefontaine's revitalized downtown. Brittany and her pizzas have been featured on the Food Network, and her hand-tossed pies have won consecutive gold medals in the World Pizza Games.
And there's Hannah Meadows, a developmentally disabled young woman who, with her parents, tends 12 beehives on their 10 acres in nearby Huntsville and co-owns Hannah's Honey. Her beekeeping operation last year produced about 1,000 bottles of delightfully sweet local, raw honey.
Put them together and you've got a winning combination – one of 600 Downtown's most asked-for pizzas. It's a classic hand-tossed crust topped with red sauce, locally made Italian sausage, natural-casing pepperoni, mozzarella cheese, dollops of ricotta … drizzled with Hannah's Honey and sprinkled with crushed red pepper for a little zip.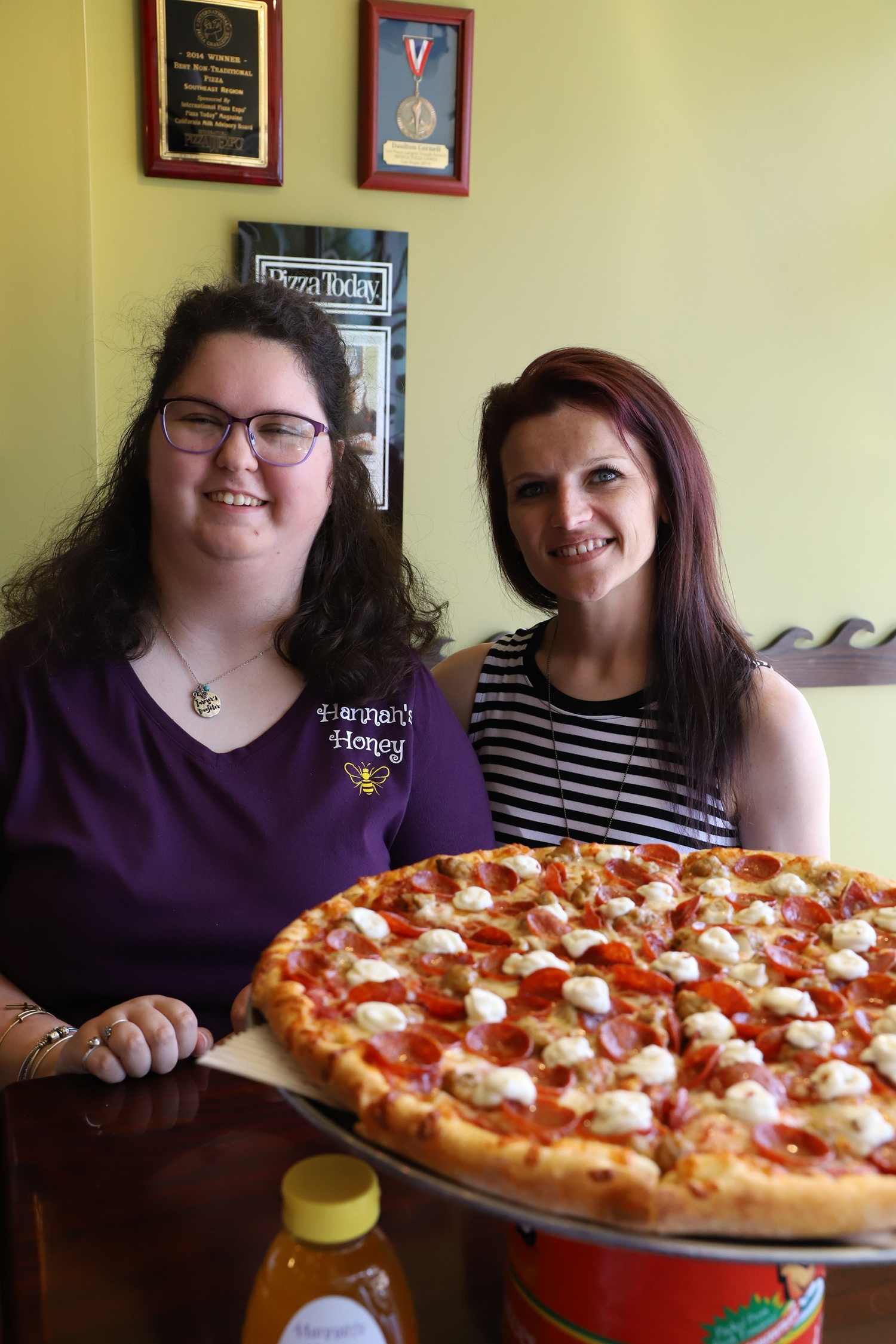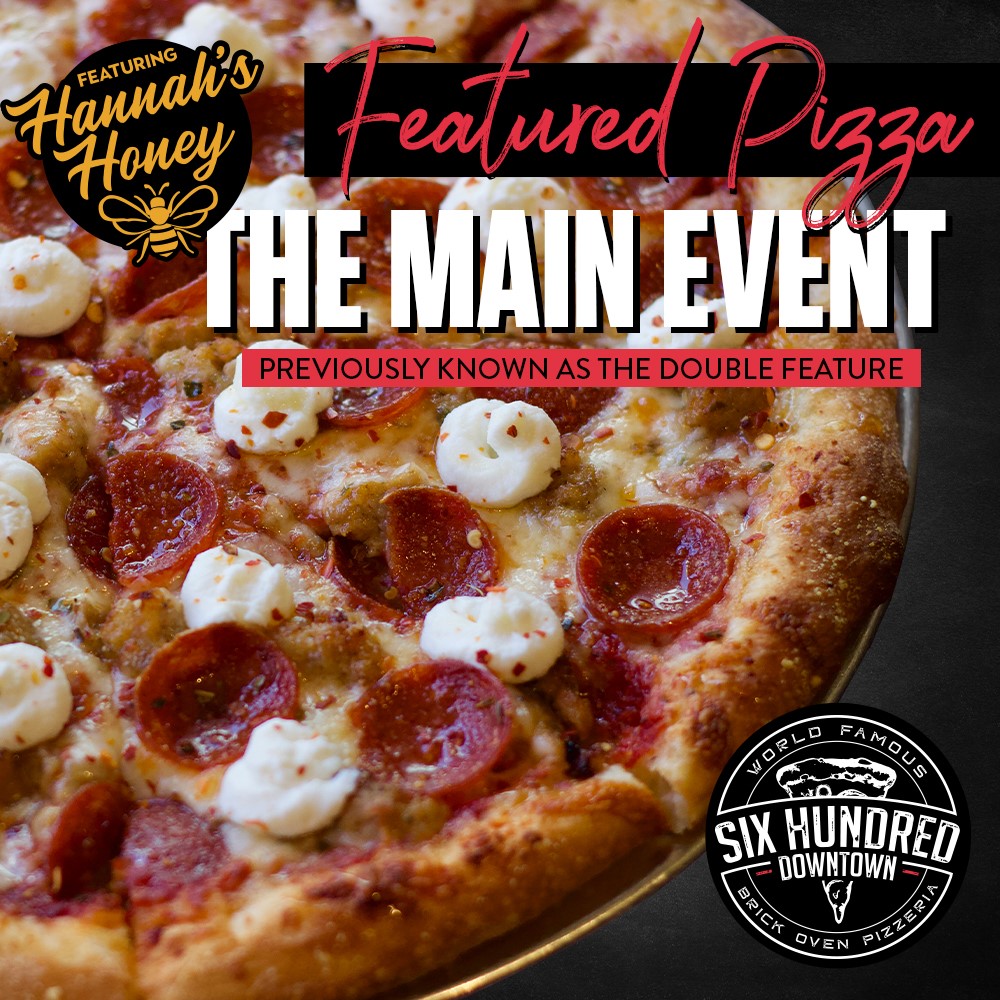 "It's soooo good," says Hannah of the piping-hot pizza, which arrives in all its glory on a raised silver tray.
"The pizza is one of our favorites," agrees Brittany. "We're known for making surprising combinations; I'm not afraid of being a little weird when we try new twists to our menu. We wanted to incorporate honey, and it just made sense to start using Hannah's Honey. I love supporting her, supporting local businesses."
Hannah's dad Bryan is pastor in a local church in the tight-knit community. He explains he and his wife Alice adopted Hannah as an infant. When they found out she suffered from fetal alcohol syndrome and doctors gave little hope, the couple became her advocates, seeking therapies and treatments so she could master movement, cognitive and vocal skills, and leading to her high school graduation last year.
The honey business, her parents say, has boosted her self-assuredness. "It's given her confidence that she can do the same things other people can … and even some things they can't," says Alice.  "This is something Hannah can do and earn an income, and contribute to the community."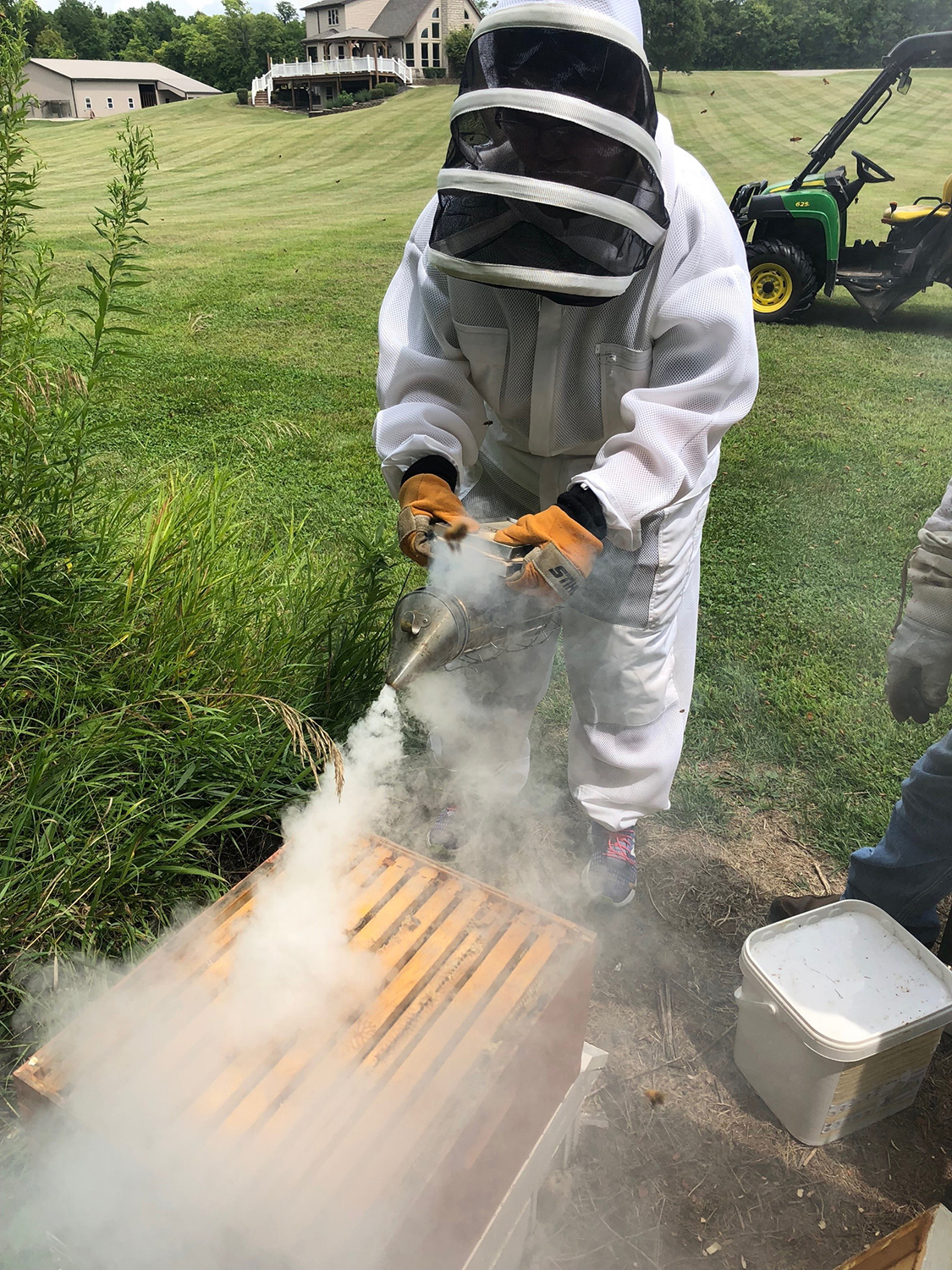 When she's not helping with the bees – suited up in full beekeeping gear – Hannah enjoys hanging out with her dog Cedar, feeding the birds and riding around the farm on the John Deere Gator with her dad. Her all-time favorite color, purple, is incorporated into the Hannah's Honey labels and products, even some pretty cool t-shirts.
Hannah's story, explains Brittany, is inspirational. "Hannah's role in this collaboration is important, and I'm very humbled to partner with her. Her passion and drive really touch my heart, and it makes me happy to see how much she has accomplished. Hannah is very special to me."
Be sure to order "The Main Event" featuring Hannah's Honey be going to www.600downtown.com or make your reservations by call 937.599.6600
If you are interested in purchasing Hannah's Honey, you can find her on Facebook here at Hannah's Honey or by calling 937-935-5062