Back in the day, folks in Bellefontaine picked up the newspaper – plus a little gossip, some penny candy and maybe a magazine or two – at Jackson's News Stand. The iconic gathering place was eventually shuttered and torn down, but a brand-new spot for people to come together is now opening its doors on the same downtown corner. Fittingly named The Syndicate, the newly constructed space will house a locally owned, contemporary event venue, entertainment center and fashionable restaurant.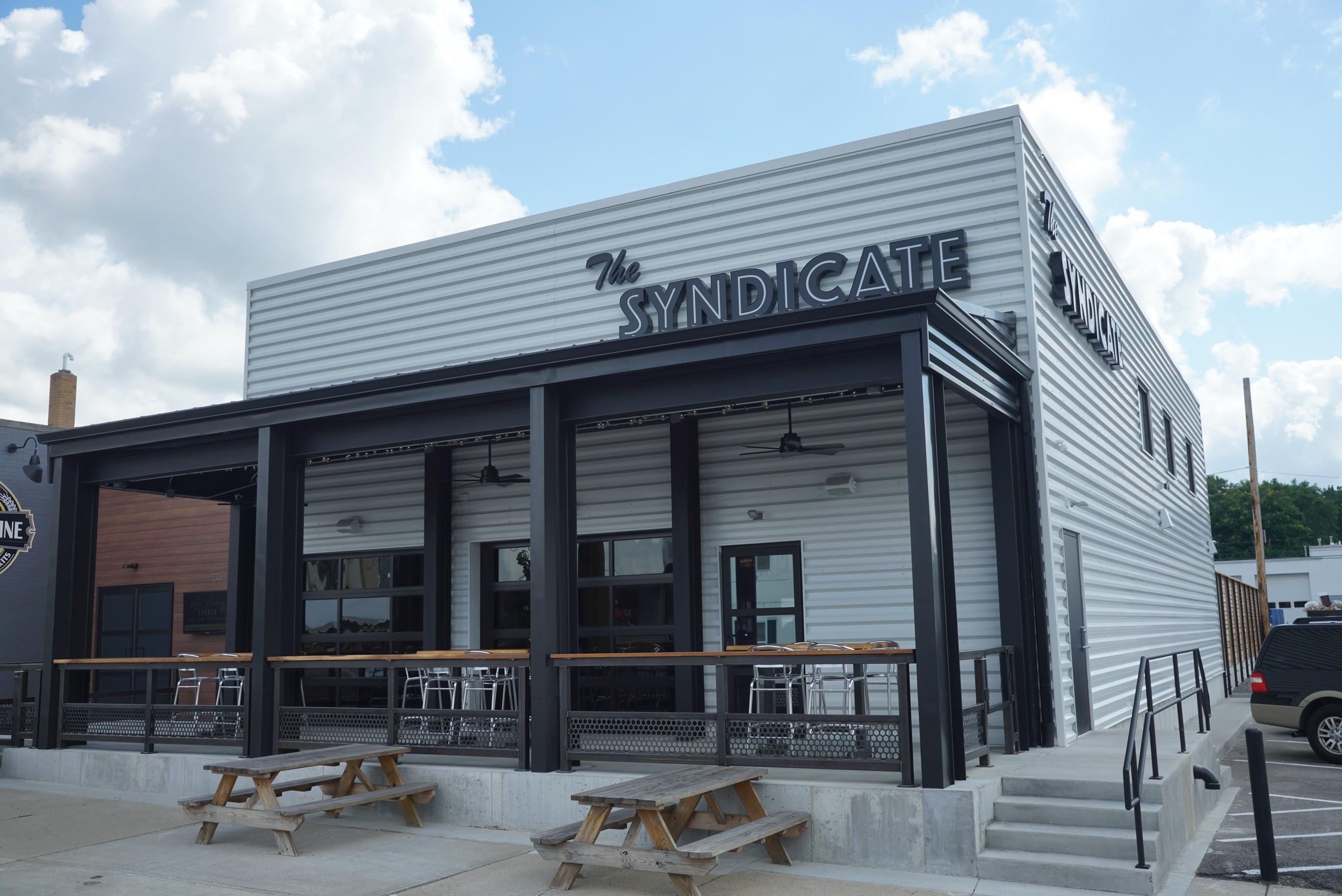 The founders of Brewfontaine – the popular and award-winning restaurant and tap room on Main Street – are opening the 5,000-square-foot venue next door as a flexible space to celebrate major milestones or simply enjoy a nice dinner. The new venue was designed and constructed collaboratively by Mote & Associates, Revival Design Studio and Link Construction.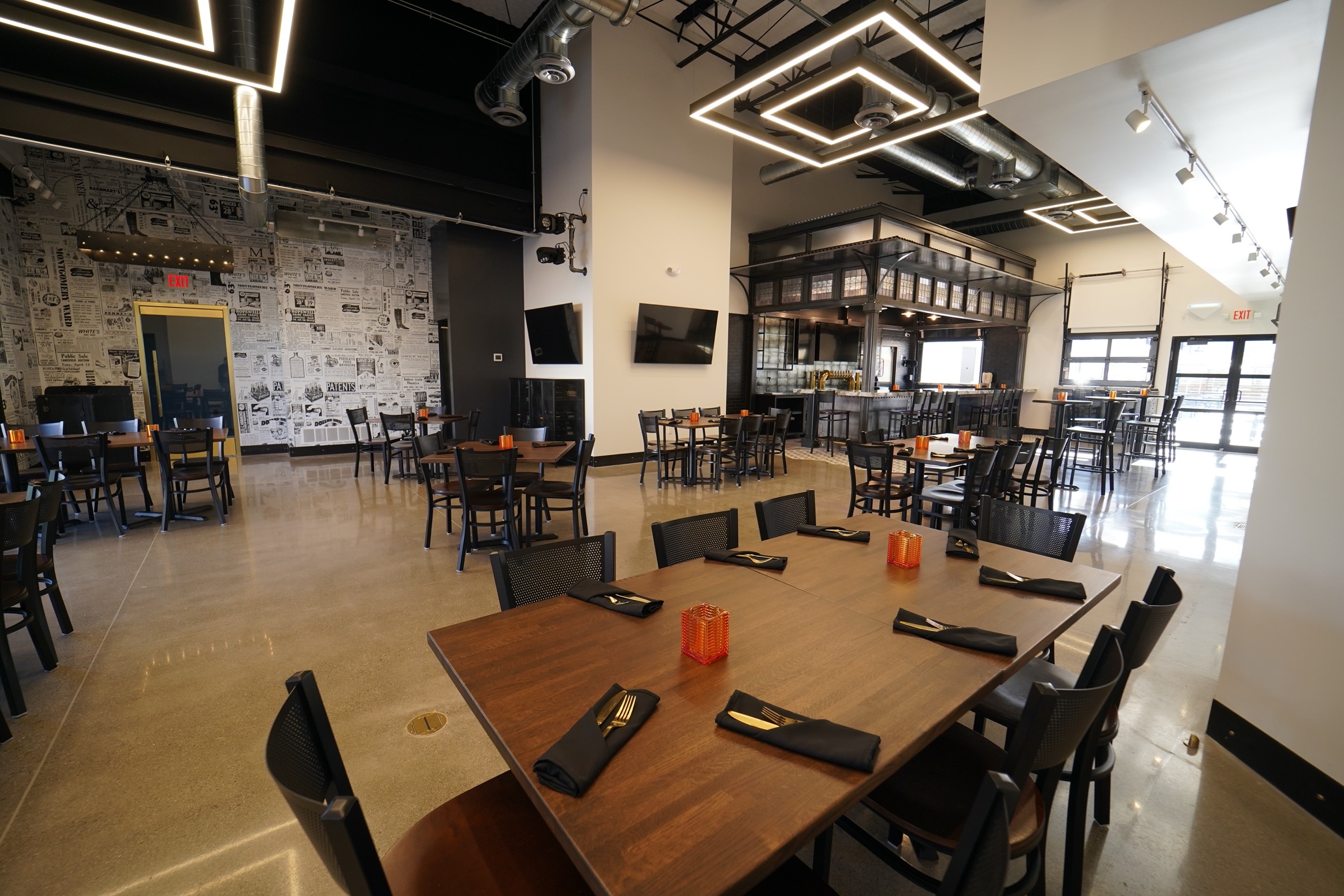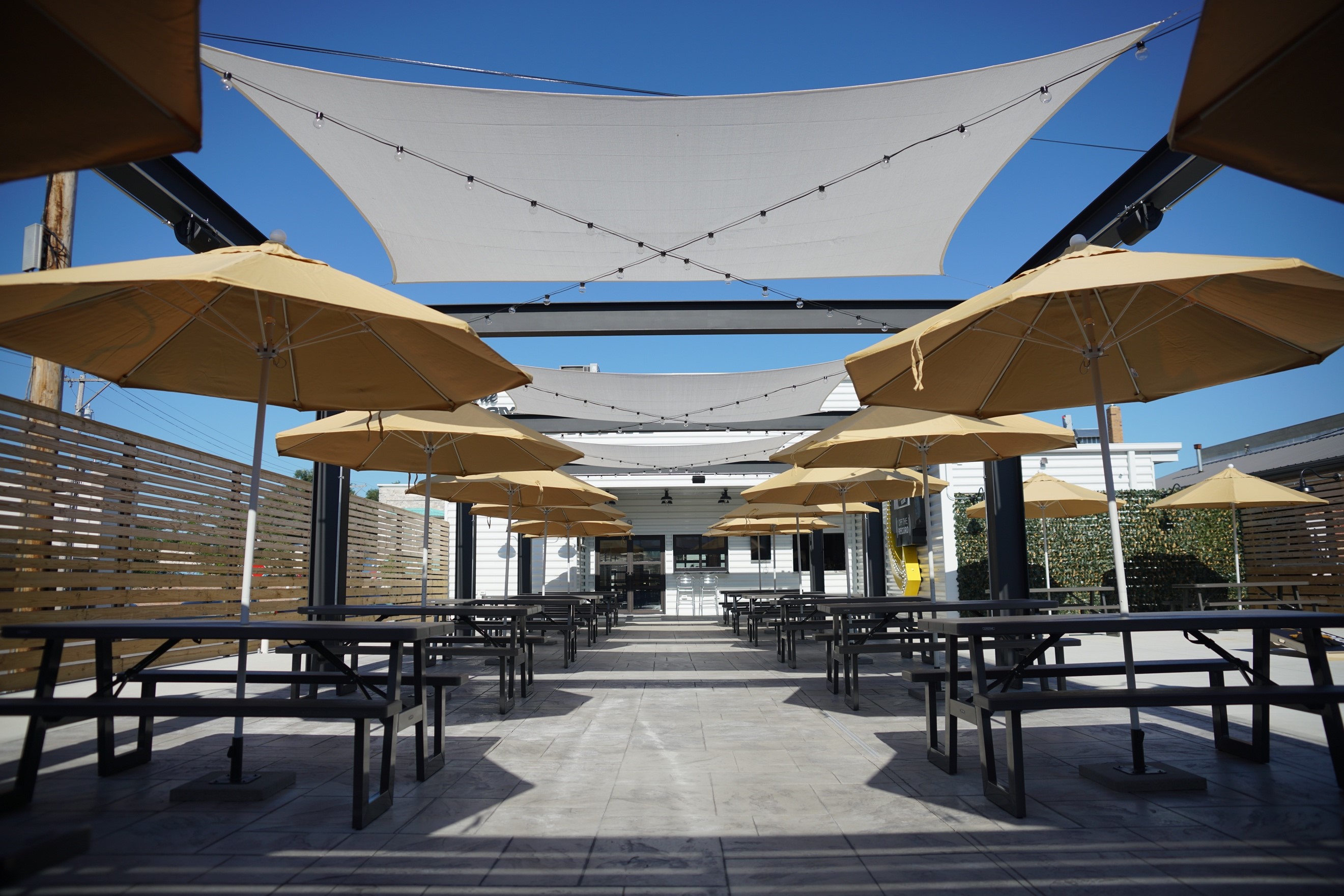 "We realized two things. People love Brewfontaine's food as much as our beer. And we get a lot of requests from people who want to rent out our space," says co-owner Adam Rammel. "So, instead of simply expanding Brewfontaine, we decided to elevate things downtown a little, and offer a beautiful space for special events as well as a restaurant for a nice night out … all right here in our community."
Building upon the fond memories of Jackson's, the venue artfully weaves in newspaper-themed touches, from a tony, canopied bar that's modeled after a New York news stand to walls adorned with historic newsprint murals. "The Logan County Historical Society even gave us the original Jackson's News Stand sign on permanent loan," Rammel says. "It's the centerpiece of our outdoor beer garden."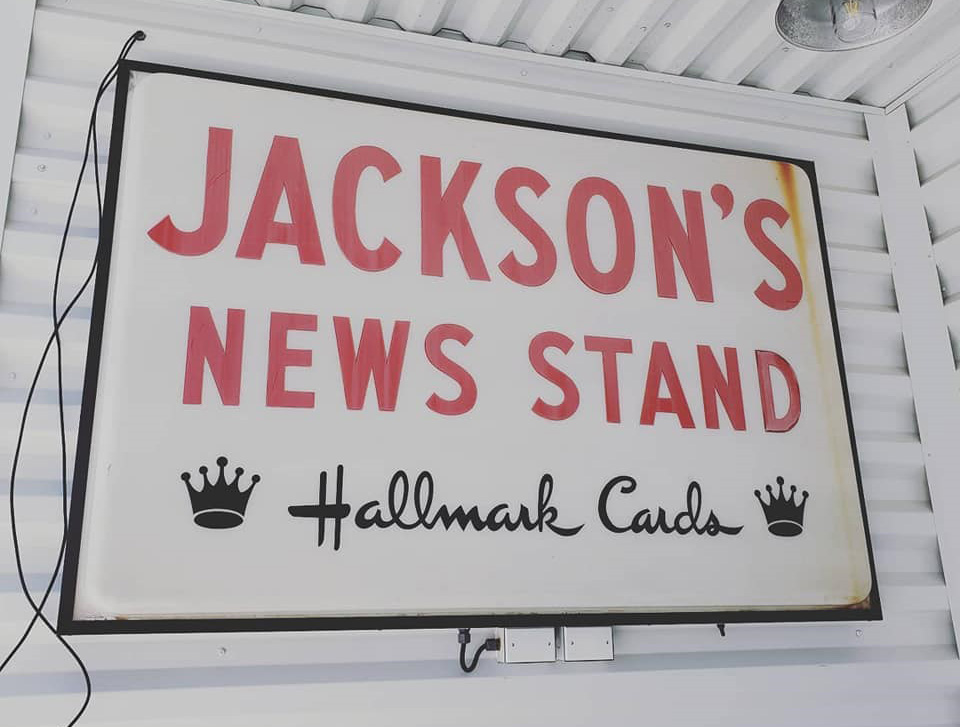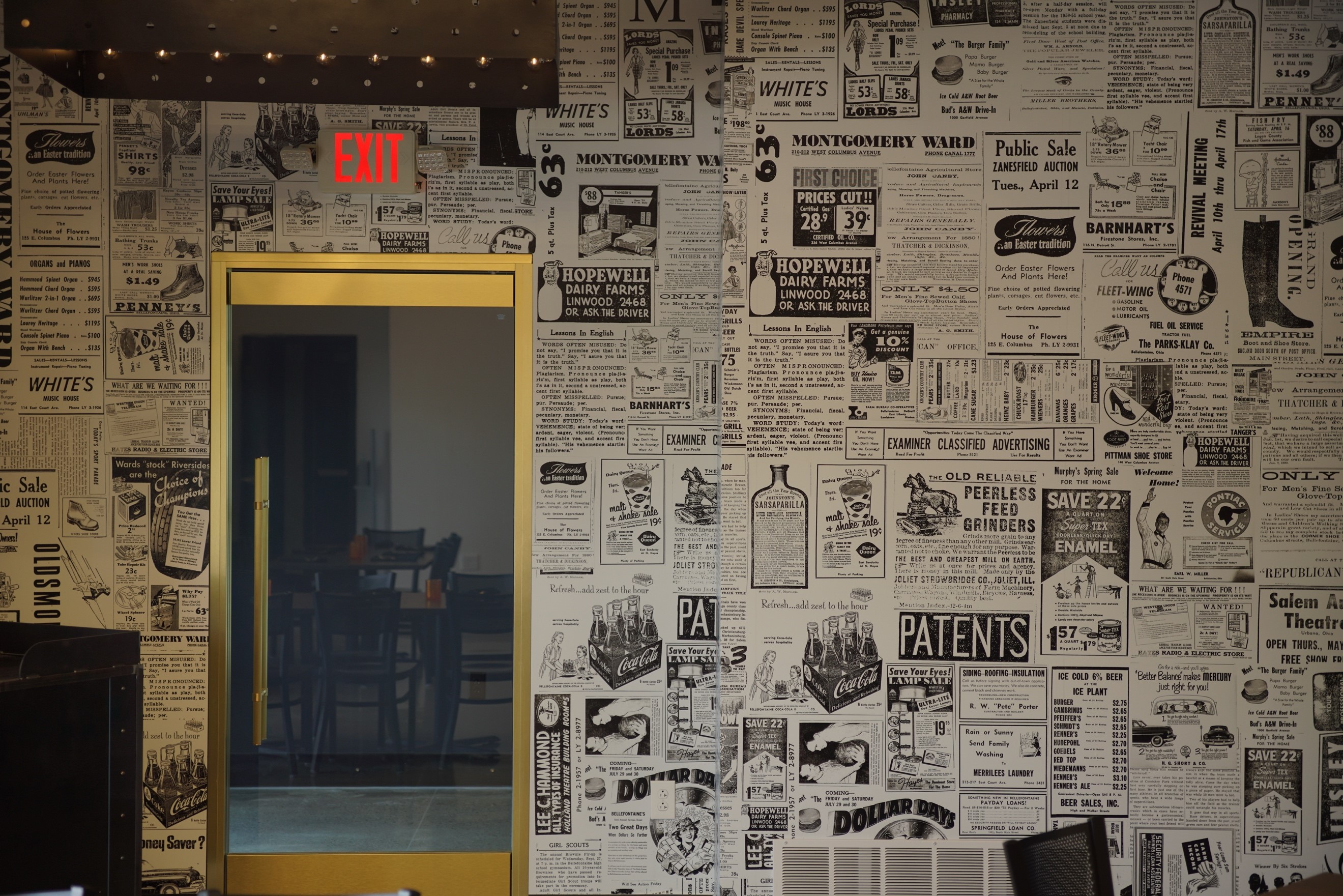 The Syndicate's flexible spaces and big-city atmosphere are perfect for private celebrations and parties, elegant weddings, special events and corporate meetings. A massive center hall boasts soaring, exposed ceilings; the New York-style bar topped with salvaged art-glass windows and a lustrous quartz countertop; decorative tile floors; and a state-of-the art kitchen. Garage-style doors roll open onto a large Main Street-facing patio. And out back, a grand beer garden – dubbed "Off the Record" – boasts ample outdoor seating, a brick entertainment stage and sophisticated lighting. Indoors and out, the venue can comfortably seat approximately 250.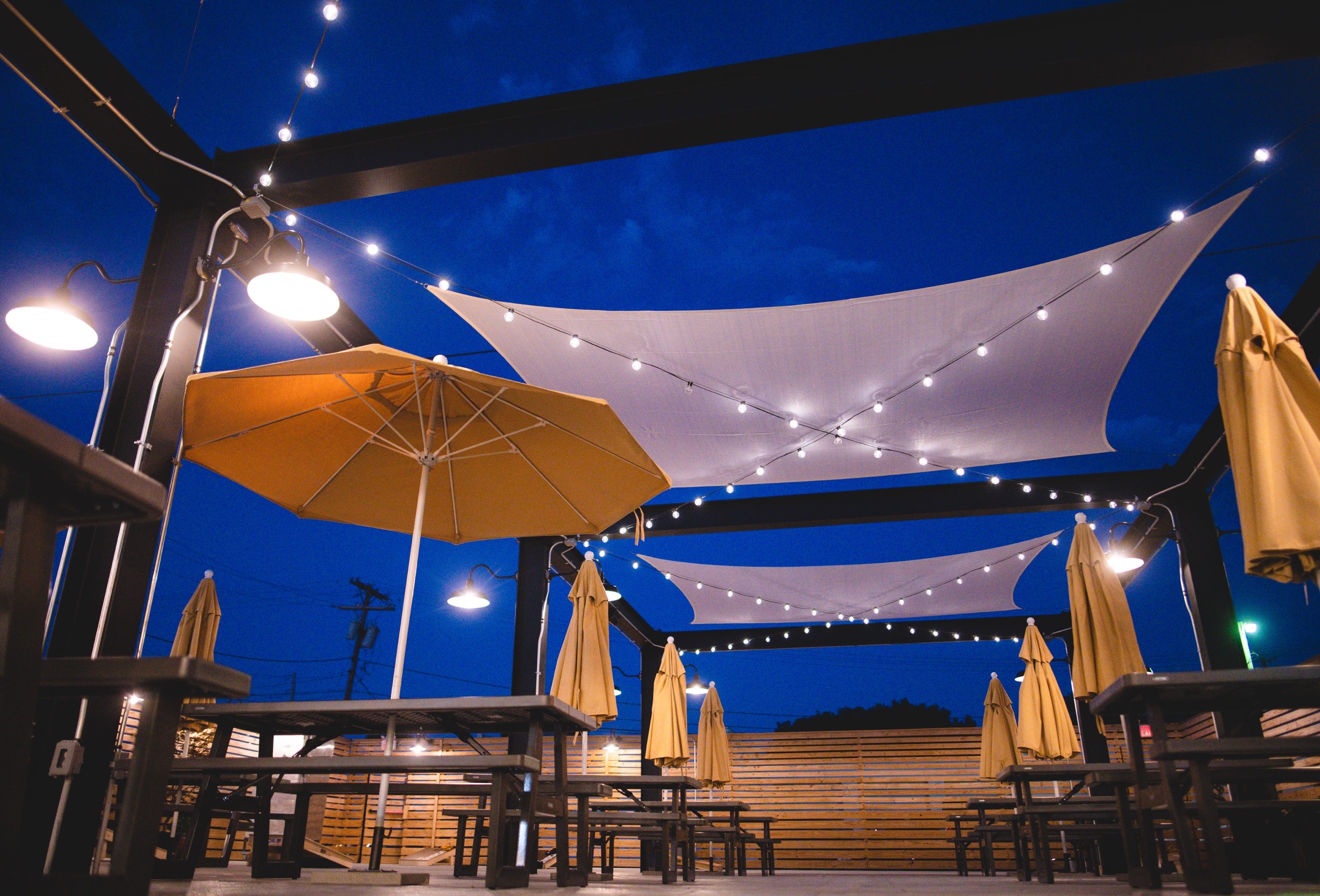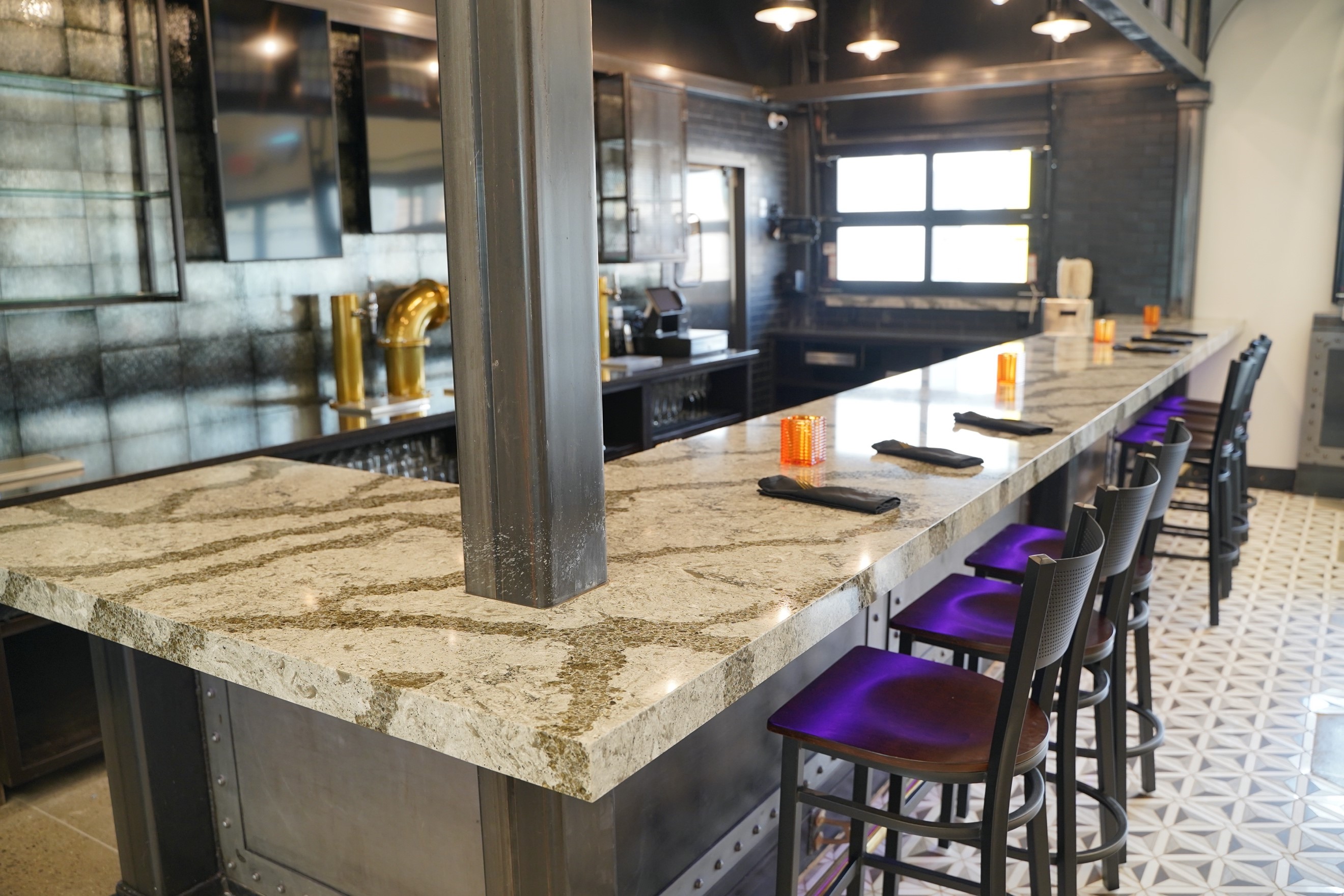 When not booked for a private event, the entire venue easily converts to public spaces for all to enjoy, including:
• A reservations-only restaurant, with an expert culinary team offering menu items like filet mignon and blackened mahi-mahi, crab cakes and calamari, and goat cheese ravioli. Even the cocktails reflect the news stand theme, with libations aptly named the Syndicate Old Fashioned and the Manhattan Mercury. On weekends, the Syndicate's deluxe brunch will help people jump-start their day with everything from eggs Benedict and chicken and waffles to omelets, French toast and Bloody Marys.
• An outdoor entertainment venue and lively beer garden complete with the stage, a pass-through bar and plenty of space for ticketed live music concerts with local and national bands, beer pairings, wine events and late-night corn hole competitions. A concrete pad on the patio can even accommodate food trucks when the kitchen's closed.
People can get up-to-the-minute details about hours, a calendar of events, upcoming entertainment schedules, menus and reservations at www.syndicatedowntown.com.
The Syndicate was under construction when the coronavirus pandemic brought sweeping shut-downs and construction delays, but the owners shifted their focus and carried on. "We started out 2020 going into our best year ever, then COVID hit. No one would have guessed the impact of that … but now we're excited about opening and we'll have plenty of space for people to spread out," Rammel says.
Of his team's "pivot," he adds, "My personal philosophy is this: All you can do is just get up every day and start putting the puzzle together, even if you don't have all the pieces in place."
His aim is to keep growing his business and keep serving the local community. "People still aren't ready to travel very far from home but they are really eager to get out of the house! And we'll be ready and waiting for them."
We are now accepting reservations for our grand opening on August 27 and beyond. Visit www.bookthesyndicate.com.