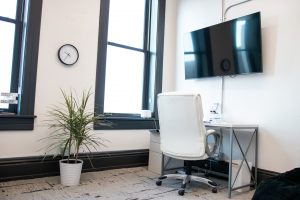 139 W Columbus Ave Suite 305
$700 per month

10'x10' (or 100 sq. ft.)

3rd floor of BUILD Cowork + Space. This office suite is customizable to the tenants liking and includes a smart TV with access to streaming services, all utilities, high speed WiFi connection, access to multiple bookable private meeting and event spaces, and reciprocal access to both Opera Suites by BUILD and BUILD Marysville.
Contact Us About This Property